Pablo Laso: "I don't like playing against Spanish teams"
The Real Madrid coach said Tavares "has to be controlled." "Regardless of what happens, it cannot be off-center."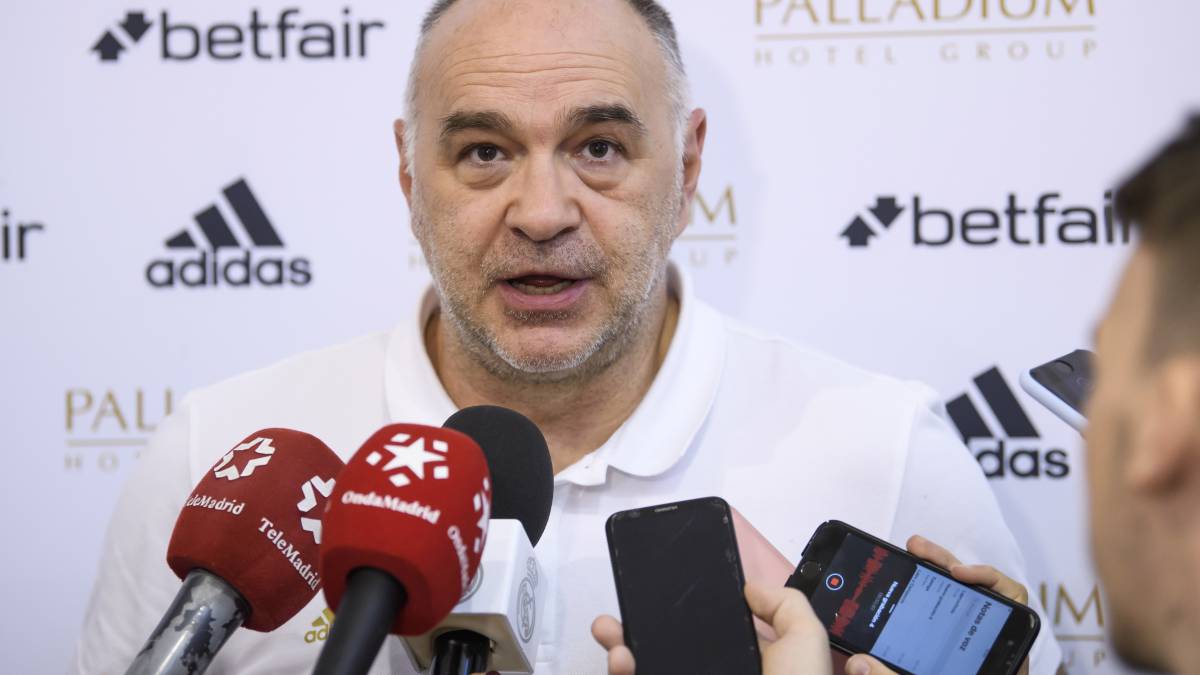 Pablo Laso, coach of Real Madrid, acknowledged that he does not like to play against Spanish teams in the Euroleague and that Valencia, rival in the twelfth day of the continental competition, always "makes things difficult" .
Madrid has not yet lost at home this season. "Playing at home allows you to play more protected, in quotes, and you avoid the trip, although now the important thing is not to win at home or away but the team is getting better," said Laso.
The coach will continue with the casualties "insurance of Salah Mejri, Felipe Reyes and Sergio Llull." Rudy is untrained by a flu process, which already prevented him from playing in Zaragoza, and Jeff (Taylor) is already better off the blow to the nose " , reported
The analysis of Valencia, from the coach, was very positive. "Valencia plays well, their players know each other and move the ball well, they know when to look for blocked outings for their shooters, they know how to strike inside with good inside players, they have good blocking and continuation players," he explained.
"You live, Abalde, which I think has grown a lot this year, in general they are a very complete team that has physically improved with the arrival of Ndour and the opening of Motum field. A complete team that always puts things very difficult, "he continued.
The key, according to Laso, will be in control "from the rebound, to be able to impose our rhythm and thus have victory options" .
For the Real Madrid coach there are no different preparations for an Endesa or Euroleague League match.
"I don't like to differentiate one or the other teams. We are already seeing what it costs us to win against rivals in both the Euroleague and the League. We have the pressure to keep winning and growing," he said.
Laso has stated on some occasions that he does not like playing against Spanish teams in European competition. "I don't like playing against Spanish teams, it's true, in the end you play a lot against them, you know each other more. It's different from a playoff. There's always an extra motivation. I don't like it, I can't say much why, but I don't like it "he said.
Valencia, although maintaining the block in the squad, has signed some good players. "They have signed important players like Ndour, Motum, Marinkovic, Jordan Lloid, Colom," he said.
What is clear is that in the two competitions there seems to be more equality than ever. "In football it is said that the years after a World Cup are always rare and in basketball, like it or not, it is also like that. Many players have been playing until a week before starting the competition, there have been many injured, you play two or three matches per week and teams have a hard time catching that regularity. That's why we are seeing a Euroleague and a very close Endesa League, "Laso said.
The coach also talked about the techniques to Walter 'Edy' Tavares: "It has to be controlled. The technique is whistled by the referee and he is whistled. I don't think the referees want to whistle techniques. Then there are situations where things happen and this season one referee told me, when I asked him about a clear foul that had been done to him, that he had put it down. Regardless of what happens, he cannot get out of the game, "he said.
Madrid lost last Sunday in Zaragoza. "We had little preparation time and with Edy's departure we lost energy and we had no capacity to respond. We did things well and others badly, as before the Zenit in St. Petersburg last Friday," concluded Pablo Laso.
Photos from as.com