Oliver, the most veteran of the ACB: "I see myself playing more years"
Real Madrid visits San Pablo (8:30 p.m., #Vamos) to meet a Betis led by Albert Oliver. At 41, he hopes to extend his career even further.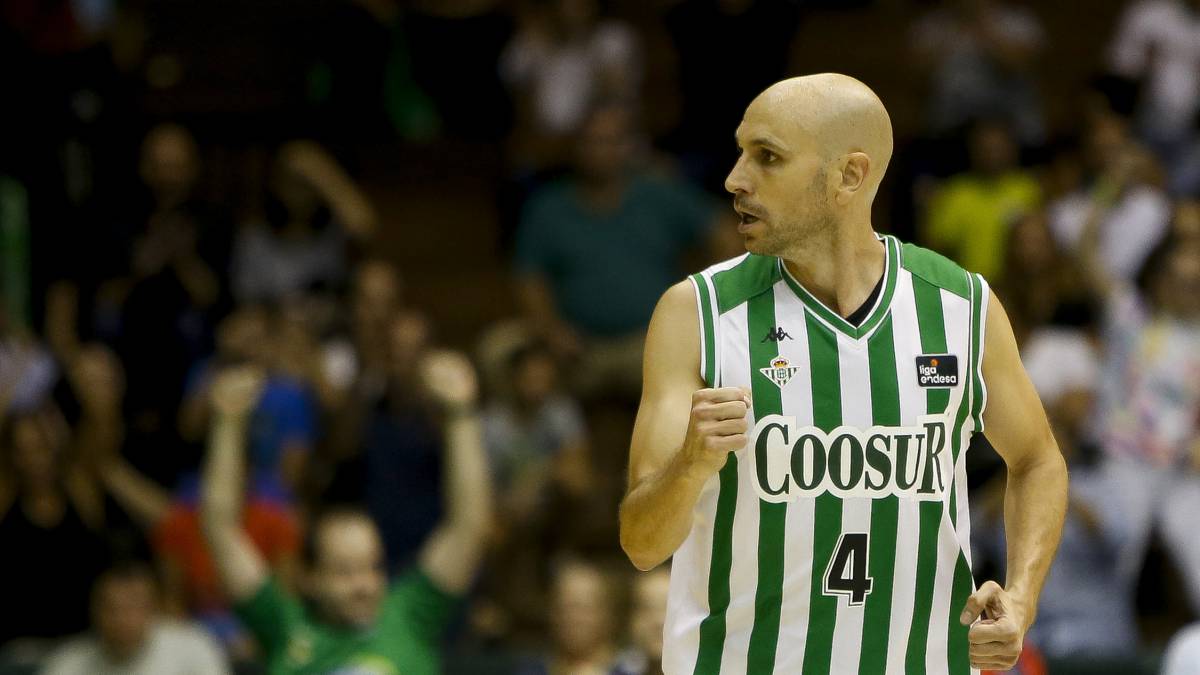 Real Madrid today visits San Pablo under a context of opposing moments between its leadership in this ACB and the irregularity of its opponent, a Betis grabbed the first in exchange for a feared struggle for permanence. He has only won three games. Whites have only lost two. Perhaps beyond the numbers, the names enter the scene and one of the ones that will focus looks will be that of Albert Oliver. His 41 years and his 20 seasons at the ACB are a support for the Verdiblancos. "We should have at least five or six victories," admits the base on the merits of Betis on this start.
The injury of Felipe Reyes avoids a generational duel that would have raised expectations even more. The Real Madrid player, at 39, turns 22 in the ACB. Oliver, under his wake, does not hesitate to surrender to the evidence: "His career is very successful, it is very difficult to remain there in the elite and retain the instinct he has always had. Over the years he has been improving in his game." Fate prevents the two oldest players in the championship from being measured today. For the Catalan, the future is alive: "Right now I look every day. I want to feel good and comfortable in the club and in the team. If I look to the future, I see myself playing more time in basketball, I feel sparkle. We will see when I finish the course. At least I think I can compete this year and the next one. I want more. " In addition to Felipe Reyes, he has Sergi Vidal ahead (21). A challenge for the green and white.
Betis presents Oliver's letter to an adversary who barely gives room for error. "If you stop one, there is always another that can harm you," explains the base on the keys to surprise the leader.
His veteran has a reflection in the football team of his own entity. Joaquín makes a difference on the grass and Oliver wants to continue doing it on the track: "It is difficult to reach that level at his age. It is admiring for everything, Joaquin is playing at a great level. It is also admiring how he lives it. It makes others enjoy. You have to be very professional to be so fit with this age. " His smile also finds hope as he draws more basketball without his watch warning of the hypothetical final.
Photos from as.com