Nowitzki hallucinates with Doncic: "Play out of this world"
The mythical legend of the Mavs was in Los Angeles and witnessed the exhibition of his heir. "I thought your transition was going to be more difficult."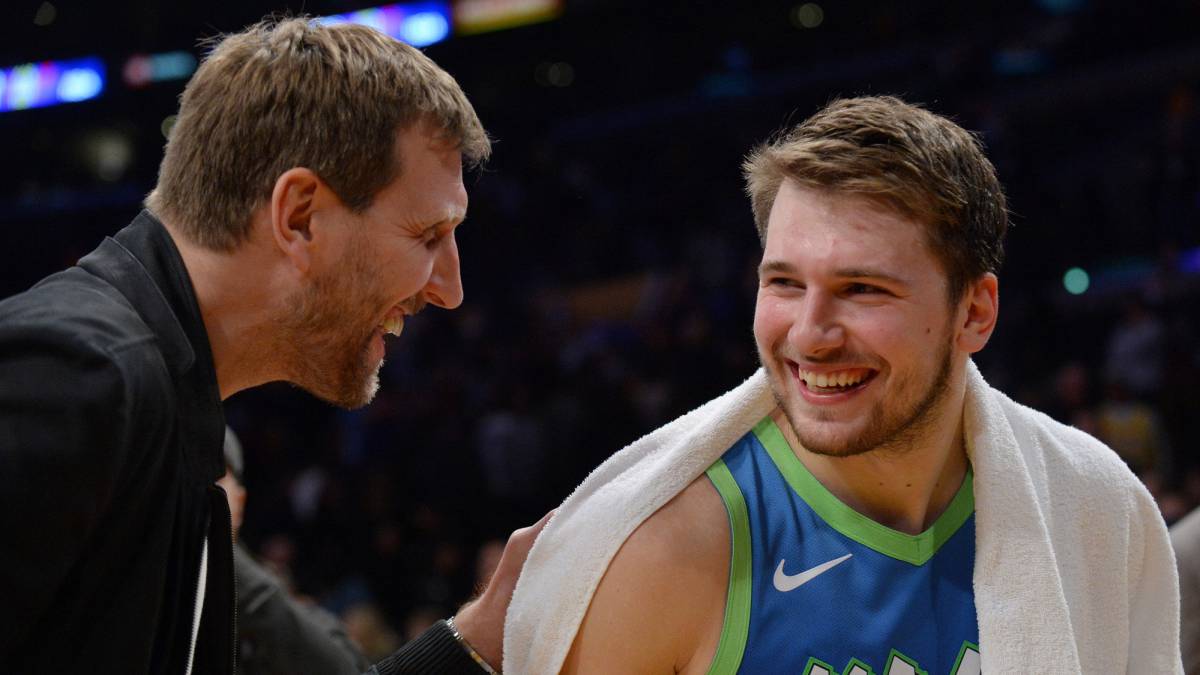 When Dirk Nowitzki retired last season as one of the best players in history and the European reference of all time in the NBA he did so with the assurance that the future of the Dallas Mavericks was assured. Luka Doncic took the witness to be the new face of the franchise and lead a new era in the city. The level of Slovenian at this start of the season is simply spectacular and its exhibits only confirm that in the coming years, Carlisle's have a solid project to hold on to.
The game against the Lakers has been a new example of the superlative level that Slovenian is showing. He finished with 27 points, 9 rebounds and 10 assists and beat LeBron James with Dirk Nowitki as a witness. The German went to the Staples Center to see his former team and did not hesitate to praise both Doncic and the rest of the Mavericks squad, who is in the fourth place of the Western Conference with a record of 13-6 and only one Party of the Clippers.
"I thought he was going to have a slightly more difficult transition in his second year. Last season he made it phenomenal with all those double triples. I thought people were really going to focus on it, but it has even improved, "said the former star, who has categorically stated that the level shown by Slovenian" is out of this world. "
However, Nowitzki has not been praised by his former teammate and has also talked about the good role the rest of the team is doing. "They are defending, shooting, bouncing and I still think they have room to improve. They are fast, they are long, they are good defensively and they have game and shooting creators," said a player who has been applauded at the Staples Center and has talked to his former teammates during the game
Photos from as.com