National conquers the Clausura
Nacional won the Uruguayan Clausura Tournament by defeating Peñarol 0-2 with goals from Chory Castro and Guzmán Corujo.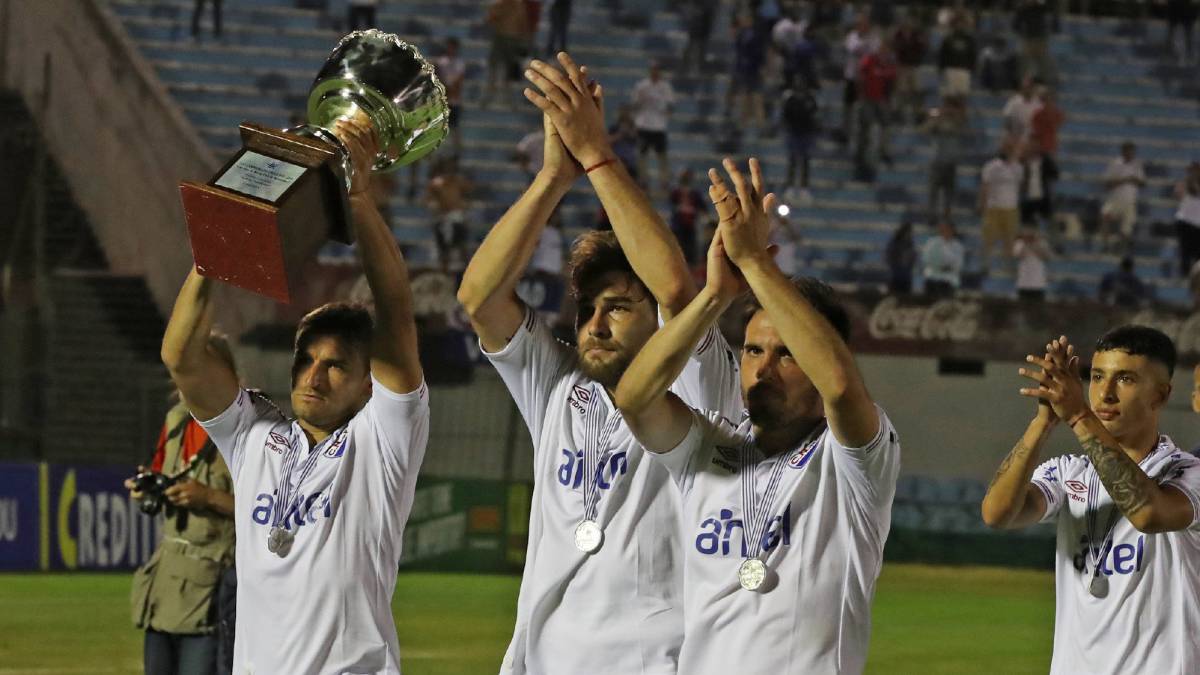 The National conquered the Uruguayan Clausura Tournament by defeating Peñarol by 0-2.
With his 0-2 victory, the National was crowned champion of the Clausura Tournament and took advantage for the Uruguayan final.
If the tricolor wins, it will be Uruguayan champion for having led the accumulated Annual Table. The Carbonero, winner of the Opening Tournament, must win to force two more finals.
Next Sunday both teams will meet again in a match that a winner must have.
A new goal by Gonzalo 'Chory' Castro and a header by defender Guzmán Corujo in the second half gave the title to those led by Álvaro Gutiérrez in a match in which the VAR was first used in local competitions.
Peñarol had an eleven with many casualties due to injuries and suspensions but worried about the bands with Facundo Pellistri and Agustín Canobbio.
The National, with a weak start, found its best level after 20 minutes and generated several options through the 'Chory' Castro and Santiago Rodríguez.
A shot by Canobbio neutralized by goalkeeper Luis Mejía and a hand-by-hand by Argentine Gonzalo Bergessio that contained Thiago Cardozo were the clearest opportunities for the teams in the first half.
At 61, Matías Zunino armed an attack by the right sector and gave the ball to 'Chory' Castro, who finished off at the exit of Cardozo.
The goal of the exfutbolista of Mallorca, Real Sociedad and Málaga was the third that made him his traditional rival in the season where he has four scores.
Four minutes later, the tricolor returned to attack with a free kick executed by Rodriguez in the form of a center that Guzmán Corujo connected head to decree the second goal.
Following that move and when Peñarol was going through his worst moment, defender Enzo Martínez saw Rodriguez's red card with a nudge and thereafter the balance was tipped on the side of those directed by Álvaro Gutiérrez.
Photos from as.com