Morata, key in Villarreal
The striker is the only Atlético player who has scored in La Cerámica. In addition, it premiered as a rojiblanco before the yellow submarine.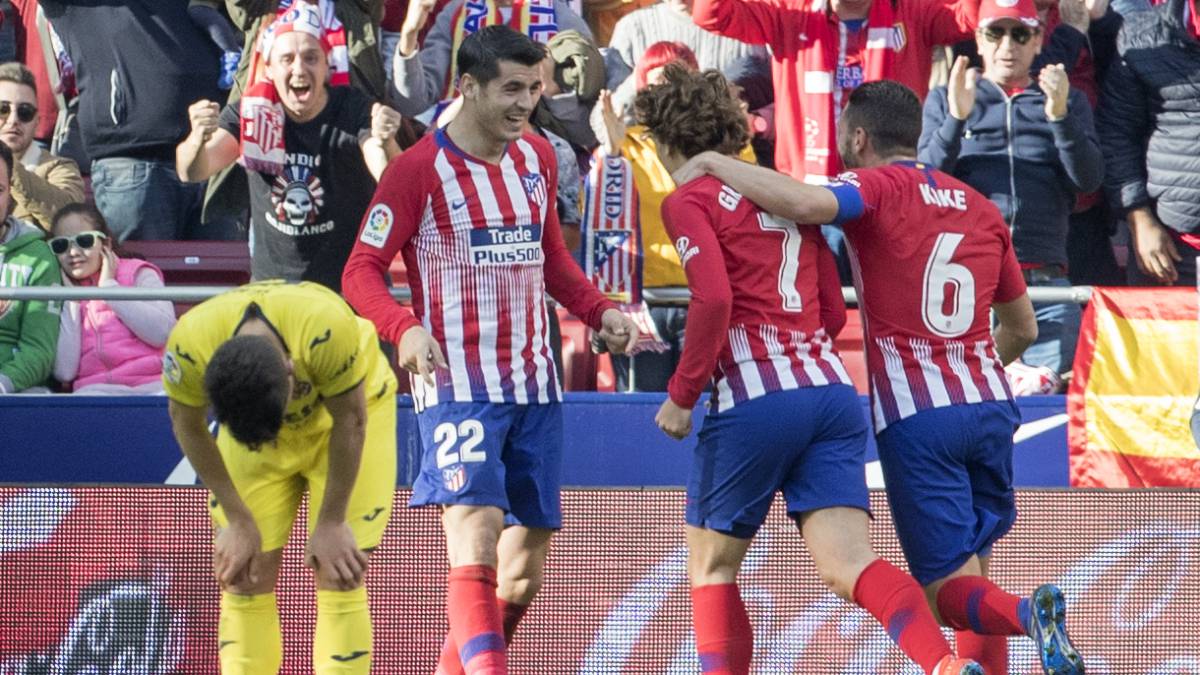 Atlético needs a goal and for this, given the possibility of incorporating anyone until January, the Morata version prior to the international break will be recovered. A run where the '9' marked in six consecutive games, seven adding to the first meeting with the National Team, and became the great offensive argument of the rojiblanco team.
Simeone's goal during the break was to add partners to Morata from face to door, however the tip dried up and the collaboration of the rest of the team has not arrived, which shows that despite the improvement in the game and the large amount of Arrivals in the rival area between the games against Granada, Juventus and Barcelona (49 shots), only the goal of Lodi in the New Los Cármenes has arrived.
In La Cerámica, a stadium of ungrateful memory for Simeone after not winning since 2015, Morata is again the red-and-white spearhead in search of the goal. If visits to Villarreal are ungrateful for Simeone, the '9' does have a proclive rival in the yellow submarine. Among the entire Atlético squad, Morata is the only one who knows what it is to mark in the Villarreal fief. He did it as a Real Madrid player, jumping to the field in the 77th minute with a draw on the scoreboard to give his team a 2-3 win in the final moments of the game with a header.
With Atlético he also has a good memory of Villarreal, as he premiered as a rojiblanco scorer against the Castellón team. It was in his fifth meeting at the club after arriving in the winter market, taking advantage of a Filipe center and finishing off with the left at the base of the Asenjo stick impossible for the Palencia goal. A match where Saul would put the 2-0 in the second half to close the victory. He had previously held goals against Real Madrid and Juventus, but both had been annulled with controversy.
Further backing down in time, Morata already marked Villarreal with Real Madrid Castilla in the Second Division. It was in January 2013, to open the marker assisted by Jesé in a white win by 5-0. A total of three goals achieved in five participations against the yellow submarine, a rival that Morata has taken the measure.
Photos from as.com