Mercedes has to pay almost € 5 million to run in F1 2020
The Brackley team already knows the fee to be paid to participate in the F1 2020 World Cup. It will be the largest amount paid in the history of the 'Great Circus'.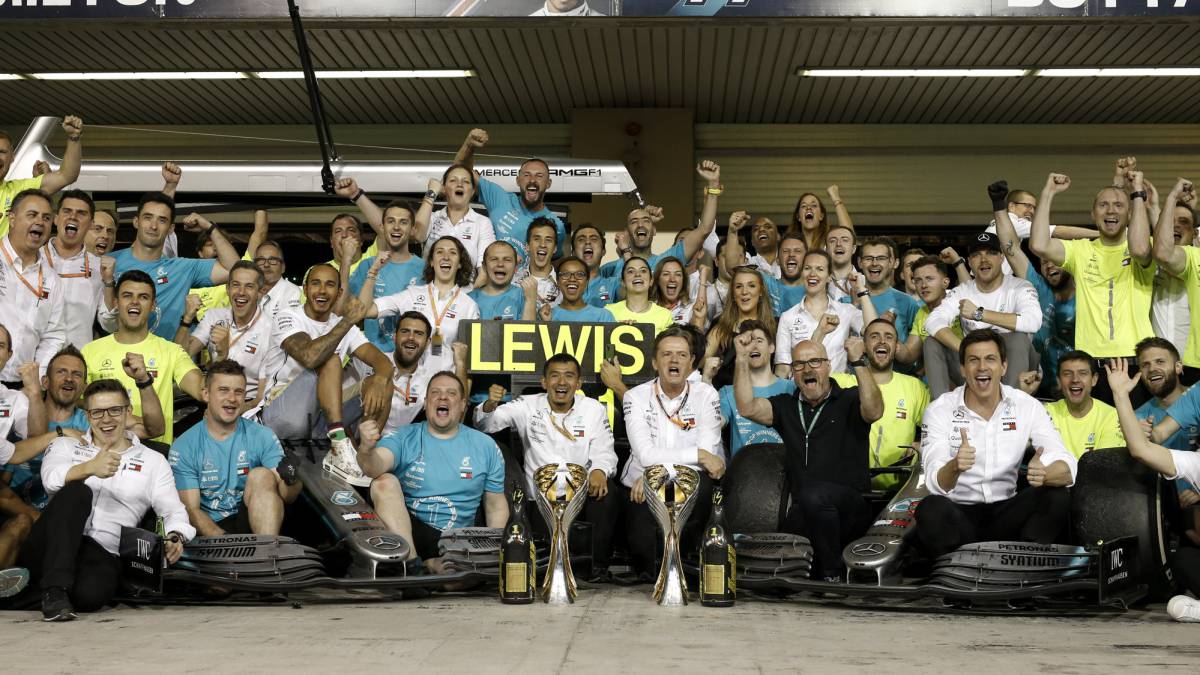 Win always has a price. And Mercedes was not going to be the exception that modifies this rule. Because the hexacampeonato achieved by the silver arrows in the Formula 1 World Cup 2019 has caused the Germans to pay the FIA the largest registration fee recorded in the history of the 'Great Circus'.
Almost five million euros. To be more precise, 4,945,025 million euros. This is the amount that the Brackley team must enter the championship organizer to be able to compete in 2020, 919,690 euros more compared to 2018 despite having achieved a smaller amount of points (739) than three years ago, his record in the hybrid era (765) .
An increase that is due to the update made every year by the highest automobile agency following the United States Consumer Price Index. Following this precept, this year the amount that each team must pay for the points added this season has been set at 5,011 euros (6,014 euros in the case of Mercedes), while the base figure for participating in the championship is 501,303 euros.
Thus, only Ferrari and Renault will pay less money compared to the allocation they had to pay last year to the FIA, while the increase in cash that McLaren must pay back stands out in the opposite direction. The Woking team exceeds one million euros (1,227,647), being surpassed only in this section by Red Bull (2,590,377), Ferrari (3,026,251) and the aforementioned Mercedes (4,945,025). As in reality, Williams closes the platoon of Formula 1 with a fee of 506,202 euros.
Photos from as.com