Mercedes closes Hamilton's door at 75%
Toto Wolff points out that only a new challenge or an important business could make Brackley's team leave the British and head for Ferrari.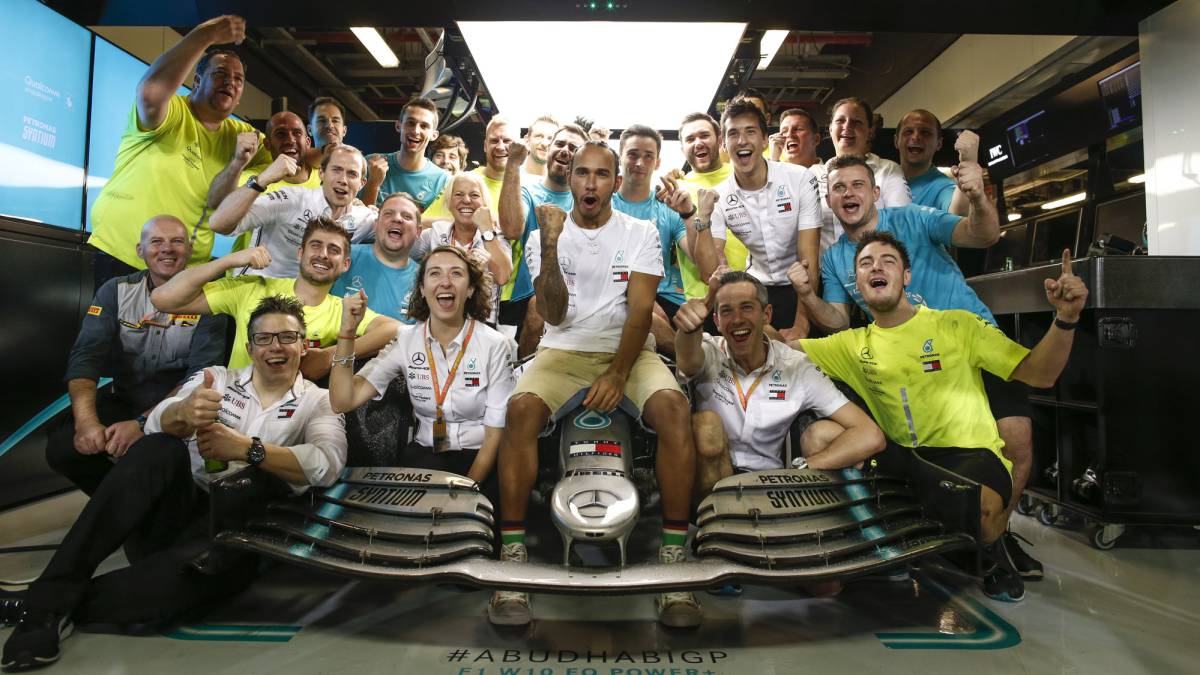 It was the great focal point of the Abu Dhabi Grand Prix 2019. Mattia Binotto's flattery towards the figure of Lewis Hamilton and the two meetings that according to 'La Gazzetta Dello Sport' the hexacampeón and John Elkann, the president of Ferrari, would have held this year to assess a possible signing by Cavallino Rampante in the face of the Formula 1 World Cup 2021, once his link with Mercedes is concluded next year
Asked about this information, Toto Wolff discards 75% of any departure from Hamilton to Maranello, ensuring that everything seems destined for a renovation that satisfies both parties: "Personally, and here I know I expose myself, I would say that he will stay with us at 75%. I put that figure because I have a rational view of things, and everything seems destined to a renewal that satisfies both parties. But there is a 25% chance that we will not reach an agreement. When he left McLaren to change to Mercedes, it was said that it was not the right decision, and it turned out to be. So I don't want to risk making a mistake by underestimating Ferrari's potential. I think from a logical point of view, everything seems to indicate that it will renew, but there could also be other factors, such as a new challenge or an important business, that should always be taken into account. Let's say that is 25%. "
Similarly, the former Austrian driver points out in 'Motorsport' that until the end of January or the beginning of February he will not begin to negotiate with Lewis Hamilton the extension of his contract with the Brackley team: "We do not have a scheduled appointment. I really want to of returning to the office and having a normal pace of life for a while, and when we return at the end of January or beginning of February to the season, I will define a program about when we want to negotiate it. No, we talk openly about Ferrari and what that represents But I repeat: if we are able to make a fast car and a powerful engine, we will always have the opportunity to decide who drives the car and I believe, without any doubt, that Lewis's priority will be to try to win with the team ".
Finally, Wolff says that although Ferrari is a fantastic brand, if Daimler's board of directors continues to grant him the freedom to manage the team in an entrepreneurial way, he will prolong his bond as executive director of the silver arrows beyond 2020: "The Ferrari brand is ... fantastic! But what worked well for me at Mercedes was the opportunity and confidence they gave me in 2012, and I will always appreciate it. I think for a company like Daimler, allowing someone a participation in the actions of one of its partners, is not something that happens every day, and since then the relationship has been strengthened with those who make the decisions within the Board of Directors of Daimler. Those are aspects that determine the quality of the work and of our life. If I am given the freedom to continue managing the team in an entrepreneurial way, as has happened so far, and I have no doubt that they will, it is simply It's great for me to stay here. "
Photos from as.com