The Brazilian is a victim of his fourth injury this season, a figure of unprecedented losses for the side in any other campaign of his career.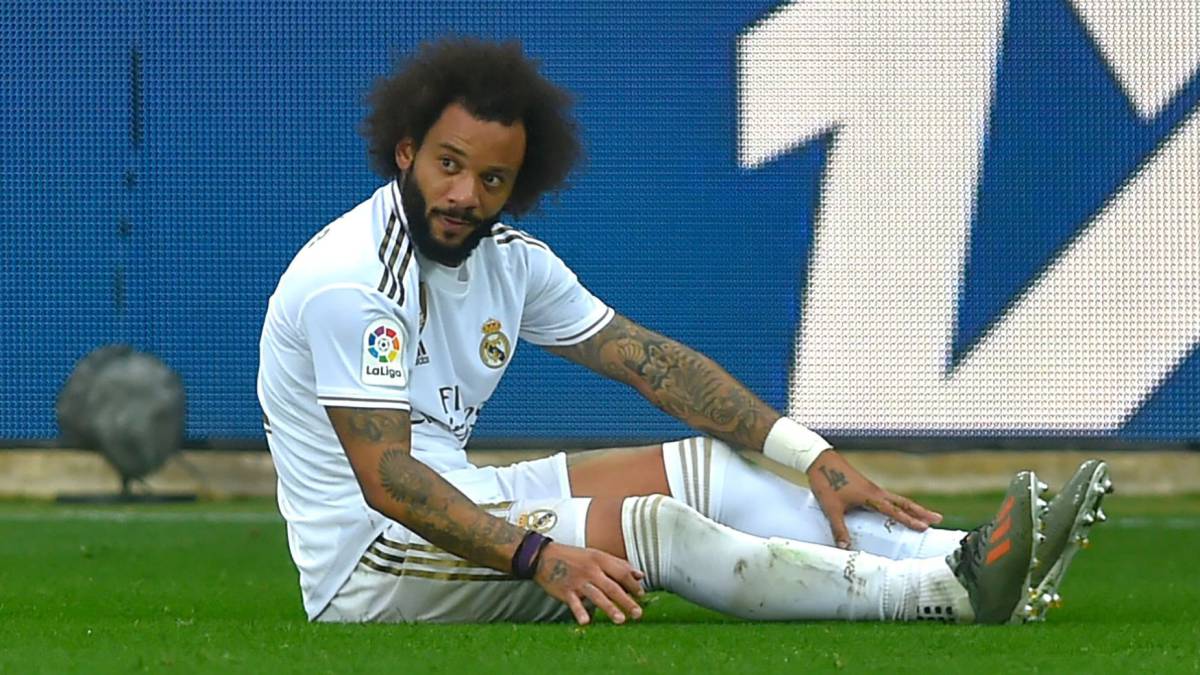 The season is on its way to becoming Marcelo's annus horribilis. At least when it comes to injuries. With the muscle problem in the left sole that Madrid reported this Thursday morning, the Brazilian has already suffered his fourth injury so far this season, an unprecedented figure in his career.
The 31-year-old side has lost six games in the course of injury, in most minor cases. A neck ailment made him miss the Champions League game against PSG in the Parque de los Príncipes and league duels against Sevilla, Osasuna and Atlético. He returned against Bruges, but was again low in the next match, against Granada, by an elongation in the biceps femoris of the right leg that had him separated just five days.
The second stop of selections allowed him to recover to return in top form and to be full until just before the next stop, when the match against Eibar was lost. In the midst of the policy of silence that Bale and James accepted, there was no medical part on that occasion for Marcelo.
Now, this muscle injury in the left soleus casts doubt on his participation in the Classic within 13 days. With a similar ailment at the beginning of the season, it took James 15 days to return to training. The Brazilian would miss three games if he managed to reappear at the Camp Nou, which would bring the low games this season to nine.
Injuries have always been respectful to Marcelo throughout his career. In no season had more than three periods been in the dry dock, according to Transfermarkt data. The same three stages of casualty he has suffered in the last four seasons
His most serious injury was in the 2013-2014 season, when a metatarsal fracture took him almost three months off and prevented him from playing 18 games. No other injury has forced him to stand for more than a month.
Marcelo has another reason for optimism thinking about the second leg of the season. The incidence of the injuries he has suffered is concentrated in the first half of the campaign. Only twice has he lost matches with Madrid in the last three months of competition as of March
Photos from as.com