Machín does not include Ferreyra and yes to Barn for the Bernabéu
The coach summons 18 players and has Naldo Gomes, Monito Vargas, Javi López and Víctor Sánchez down.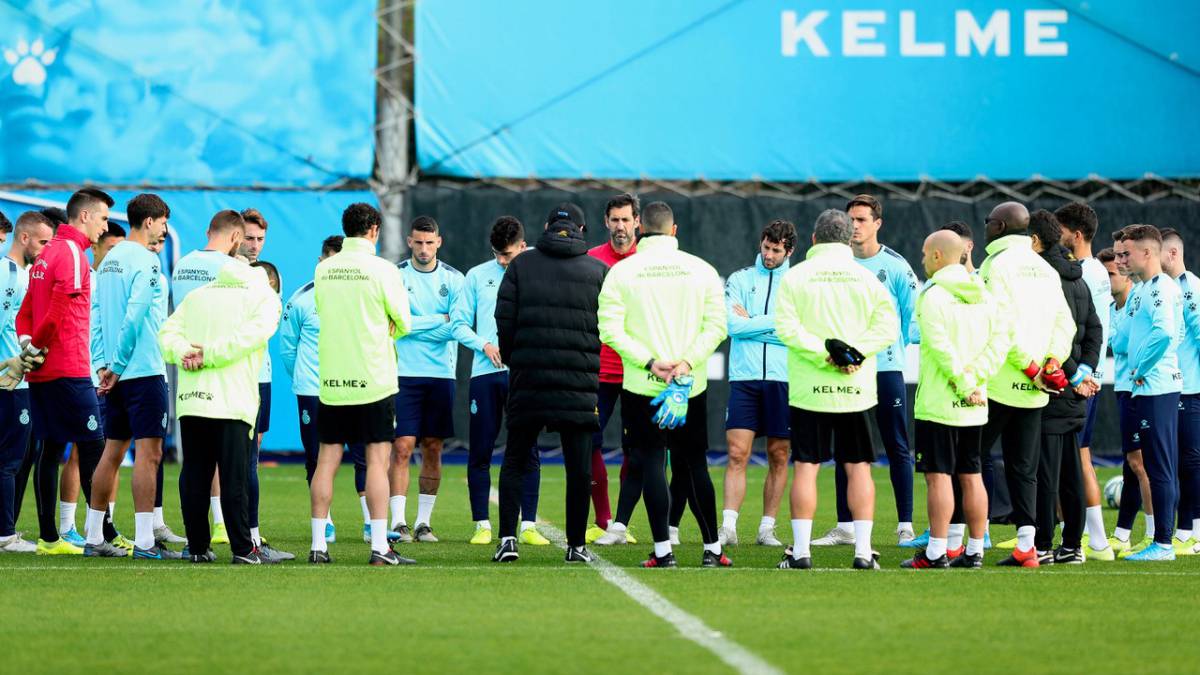 Although he started the week training with the group, Facundo Ferreyra will continue another week without being able to participate in LaLiga. The Argentine, who was injured two weeks ago in the previous match against Getafe, will miss his third consecutive game (Getafe and Osasuna). He has only been able to play in nine games, five of them starting, and barely counted somewhat in the championship. Nor can he help the team out of this bad situation in the Santiago Bernabéu. Who should be the substitute for Borja Iglesias is not being able to help the team.
Jonathan Calleri, Víctor Campuzano and the Chinese Wu Lei will be the attackers that Machín will have at his disposal to try to reverse the situation of Espanyol against Real Madrid on Saturday (1:00 pm). The list of those summoned is formed by Andrés Prieto, Diego López, Pipa, Pedrosa, Calero, Bernardo, David López, Lluís, Dídac, Víctor Gómez, Granero, Darder, Pol Lozano, Roca, Melendo, Calleri, Campuzano and Wu Lei. Esteban Granero returned to the list, while the injured remain Javi López, Víctor Sánchez, Monito Vargas and Naldo Gomes.
The staff leaves this afternoon at 17:00 in Madrid and will stay at the Eurobilding Hotel. The parakeet team has just added nine points in the first round and has only four games left to close it, against Real Madrid, Betis, Leganés and Barcelona. An alarming situation, although they accumulate eight away from home and at home they have only been able to add one.
Photos from as.com