The coach has shot the entire squad for a month and a half, before visiting Real Madrid. Up to 27 players have had minutes with him.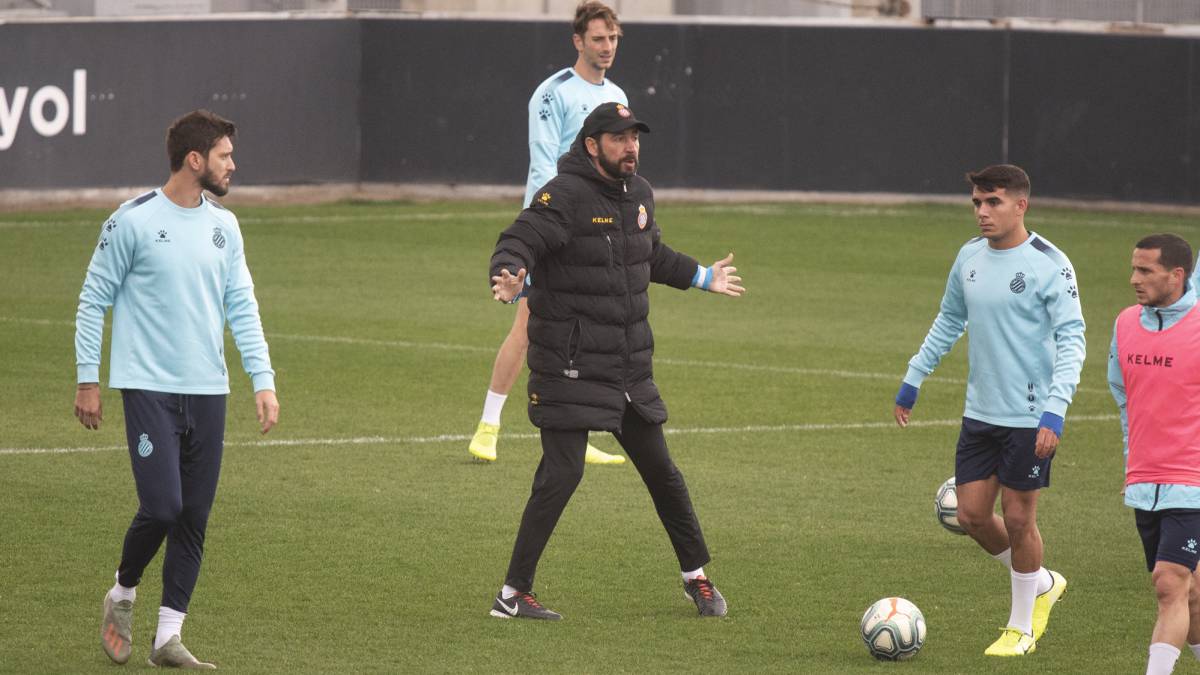 Pablo Machín debuted with Espanyol on October 20, in the duel against Villarreal (0-1) and in just a month and a half of competition and before visiting Real Madrid at the Bernabéu, except for the goal Andrés Prieto, he has already given the alternative to all players of the first team. The Europa League has allowed the coach to distribute the game more among his players and thus be able to see everyone.
The truth is that having the possibility of participating in two competitions, Liga and Europa League, since the beginning of the year has given Machín a lot of air to be able to move his team. And, in addition, this has been an opportunity for some player to show up and win more opportunities. Including the youth of the subsidiary (Campuzano, Víctor Gómez, Pol Lozano, Soni and Moha), the coach has lined up 27 players.
Undoubtedly, Diego López is the blue and white who has played for more minutes with Machín because he has not lost a single match, neither in the League nor in the Europa League. He has played the 900 minutes, leaving Andrés Prieto with no chance of participating. In the League there are players who are counting on all the confidence of the coach because they have not lost a single minute like Bernardo and David López.
Combining the two competitions is crucial to maintain freshness and Machín has specified it on more than one occasion. Hence, for example, David López and Víctor Sánchez have not played a single minute in Europe with him, and others like Marc Roca, Pedrosa or Darder do not exceed 50 '. "LaLiga is what feeds us," Machín said and for that reason, the Europa League is, for the moment, the ideal competition to try the 'bench'. Dídac Vilà, Corchia and Lluís López have played everything with him and Melendo follows them closely with 222 minutes. Iturraspe and Pol Lozano are also having opportunities on Thursdays, but the 'debut' in the League is resisting.
The last ones to join the list have been Pipa and Piatti. The first used the Europa League trampoline to claim and have minutes in the League (he wore the Ferencvaros and started against Osasuna in the League). As for Piatti, the injuries had not allowed him to have excessive minutes and against Osasuna (22 ') he premiered with Machín. He is the player of the first team with less prominence, apart from a Prieto who could see how the Copa del Rey is his competition.
Photos from as.com