Los Cármenes will be key to ending the bad run
The Nasrids add five consecutive games without winning, although, despite this, it still has a good mattress of points. Alavés and Levante visit him before the Christmas break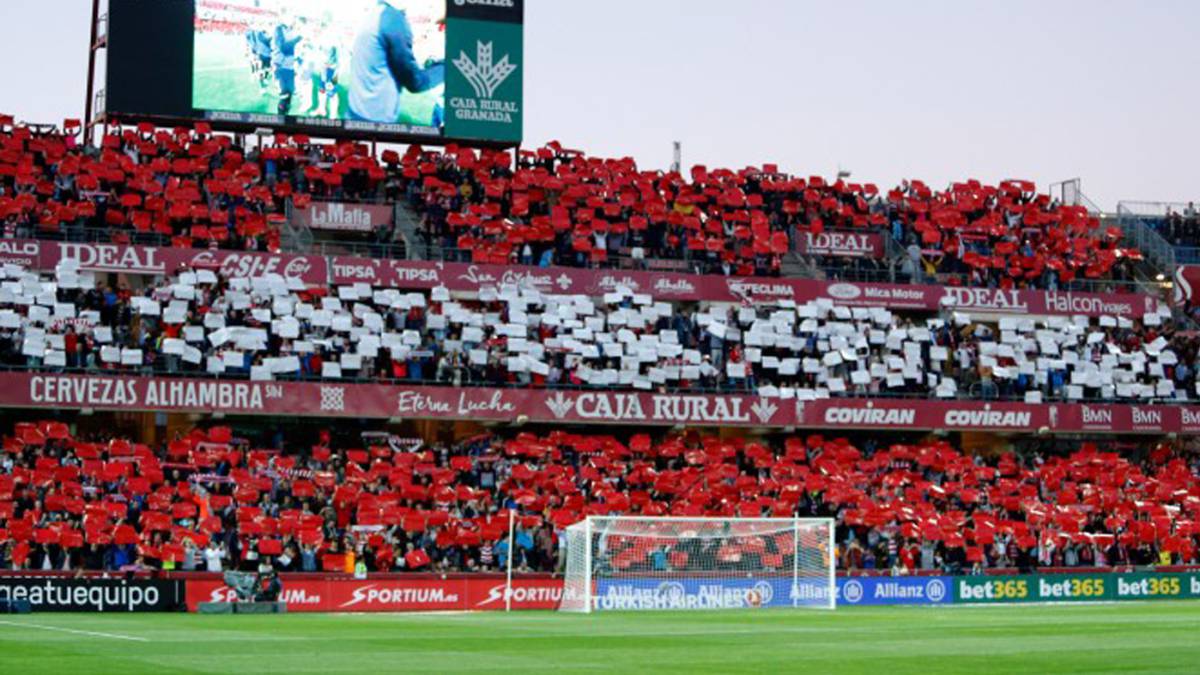 EI Granada wants to end its streak as soon as possible. The Nasrids add five consecutive games without winning, although, despite this, it still has a good mattress of points. The people of Granada know that the end of the bad run goes through Los Cármenes, which will be key to lift the flight after a black November.
Granada plays its next two games at its stadium. The Nasrids, at home, have shown their most solid face. And they want to recover their best version precisely before their audience, which has continued to generate a great atmosphere in all home games. In his stadium, he has so far played seven games with four wins, one draw and two losses, totaling thirteen of his 21 points in Los Cármenes. Of course, with little goal. Seven goals in favor, but only four against. In fact, he has only scored two goals in a match, against Barcelona (2-0), and was left unmarked only against Sevilla (0-1). The good image shown against Atlético (1-1) and San Mamés (2-0), despite the defeat, is the line to be followed by Diego Martínez's.
Another factor that determines that the next two meetings at home are key are the rivals. Alavés and Levante are considered teams of the same league, that is, they fight to maintain the category and both are below in the table. The babazorros, next rival at home, have three points less than the Nasrids, while the granotas only have one point less.
Before the break. Granada has four duels before the Christmas break. In addition to the two home games against Alavés and Levante, they will have their first Copa del Rey match, on December 17 at Hospitalet. A long trip in an awkward field before the last match of 2019 against another rival with the same goal: the Eibar. The visit to Ipurúa will be the last match of the Nasrids before Christmas to reach 2020 with more than half of the goal in their pocket. Taking a good income from those duels will be an important moral injection to end the year.
Without extra bleachers
Granada no longer has the extra bleachers in Los Cármenes, which have been uninstalled this week after the visits of Barcelona and Atlético in this first leg of the season. The club installed them with the idea of having more capacity for two of the most attractive games of the season. The Nasrid entity meditates again to have the extra space in the Granada stadium for the final part of the championship in which Real Madrid will visit the red and white Colosseum again.
Photos from as.com