López-Chacarra: "My golf has changed in the United States"
The 19-year-old Madrid golfer has already debuted on the PGA Tour and is tanned at the University of Wake Forest. The promise chatted with AS.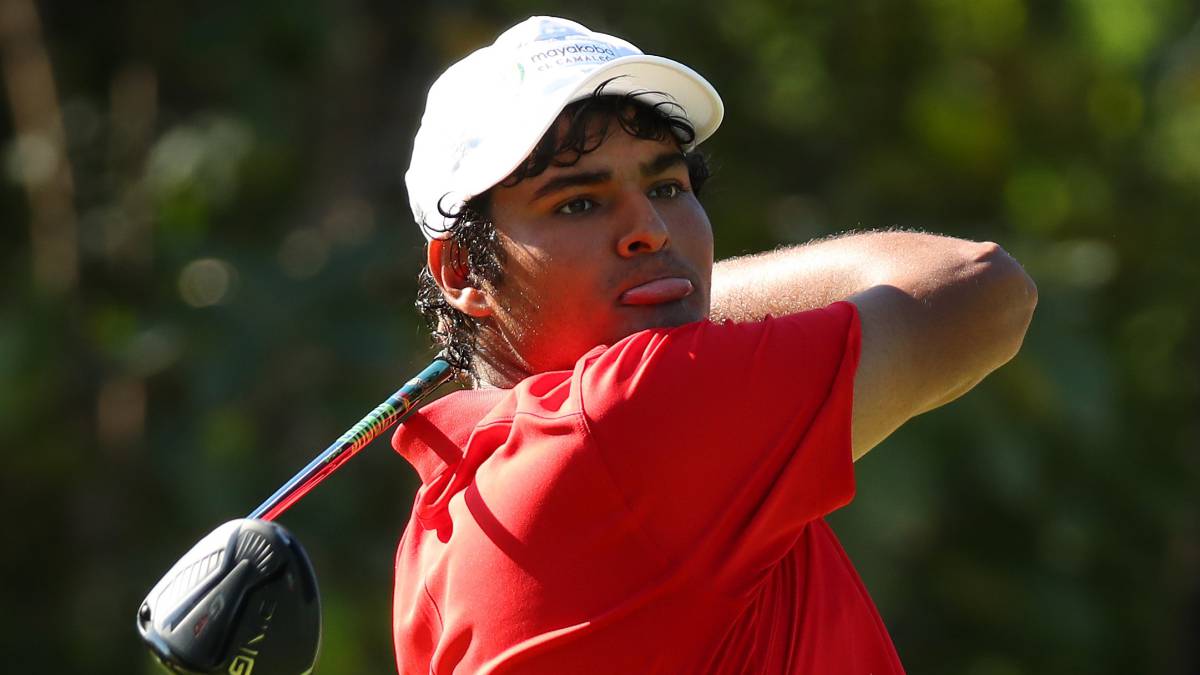 In mid-November, at the Mayakoba Golf Classic in Mexico, a new pearl of Madrid golf made its debut on the PGA Tour. It responds to the name of Eugenio López-Chacarra, is 19 years old and is already emerging in the productive American university golf. The same who modeled consolidated figures such as Jon Rahm and other major projects such as Adri Arnaus or Alejandro Del Rey.
López-Chacarra, who is currently 17th in the amateur world rankings and became the tenth, has found his place in North Carolina. He is in the first semester of his second year at the University of Wake Forest. Flying from the nest has at times become an odyssey for him. "You have to learn to do things on your own, like putting washing machines. And eating well is complicated. Even what seems healthy is very fried and they serve it with many sauces. In the end I will have dinner at friends' house to take better care of that aspect ", he acknowledges
Also, he says, his work routine has improved. The Madrid says that in the United States they prepare "to be a professional". Without half measures. And so, each day has a Herculean training load. "Monday, Wednesday and Friday we have a gym from six to eight in the morning. Then classes and from one to four in the afternoon we train. On Tuesdays and Thursdays, if you do not do physical, you have to go to yoga and, although there are no scheduled workouts, you usually practice a little ".
That strict regime has changed him "especially at the mental level". "Now I go through the countryside in a different way. I have learned where I can fail and I have changed routines, "he says. And in parallel to the evolution of his game, results have arrived. His location in the amateur ranking is the result of exhibitions such as the one he gave in the Andalusian Cup, which he won with 13 strokes, and his strength, because with that victory he managed to accumulate eleven top-10 in 25 tournaments.
Now his goal is to "finish the university well and start" waging war "with the professionals. In Mayakoba he could not pass the cut, but remains "with the great experience", which served him "to learn a lot." Among his references, "the family, Severiano Ballesteros and Rafael Nadal" .
Photos from as.com