Lopetegui: "We face one of the most demanding LaLiga matches"
Sevilla coach does not know how many injured he can recover and warns of the difficulty of the game against Osasuna in Sadar.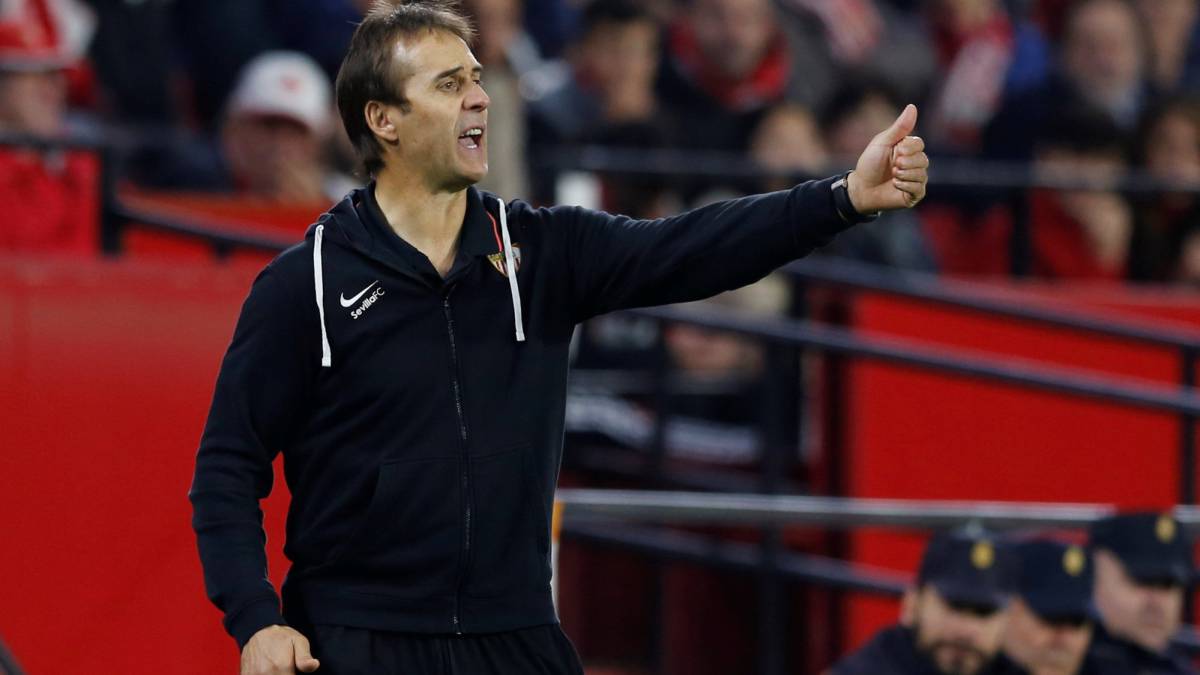 Julen Lopetegui appeared in the press room of the Jesús Navas Stadium before leaving for Pamplona, where his family will close the day before Osasuna. The Basque coach warned of the difficulty of the game and will hurry until the last moment to be able to count on the players who have had physical problems during the week
Doubts: "Some players have improved and we will have to wait until the hours before the game to make decisions. Those who leave are the important ones and they will be prepared for one of the most demanding LaLiga matches. A great team, with great players and with a great coach. I have no doubt that it is one of the most complicated matches in LaLiga ".
Osasuna: "I expect a match of the most demanding at all levels. To qualify for the three points we have to make a great game at the offensive and defensive level. They have players in a state of important form and confidence and we have to be focused in giving a great response to what the party is going to ask us. " Winning inertia: "Sometimes you can win games without doing so many merits but we try to do everything possible, because sometimes you don't even get there. We try to always give our best version." Great first round: "I do not stop to think about what we have done, only what we have left to do. We have an important challenge in the Sadar and that is what we focus on now." Rivalry with Osasuna: "The tension in each First match is logical because there is a lot of equality in the category. We will try to be at the highest level, because the issues outside the football context matter little to me." Chicharito: "He is our player, he is happy here, he works well and I do not value any possibility that is not still here." Christmas wishes: "The wishes we have are the same as the rest of the season. Health and that we work well, from there everything is our responsibility." Errors before Leganés: "In every game there are always things that you have done well and others that you have not. The last game was no exception. We have had an unusual work week because there have been no matches and we have worked well."
Alternative to Ocampos: "Jesús Navas has been extreme all his life, but first we have to analyze well how they all arrive and make the best possible decisions" .
Photos from as.com