The Frenchman has lost the status of holder and against Juventus and Barça was not even the first change. The rise of Herrera and the return of João Félix complicate him even more.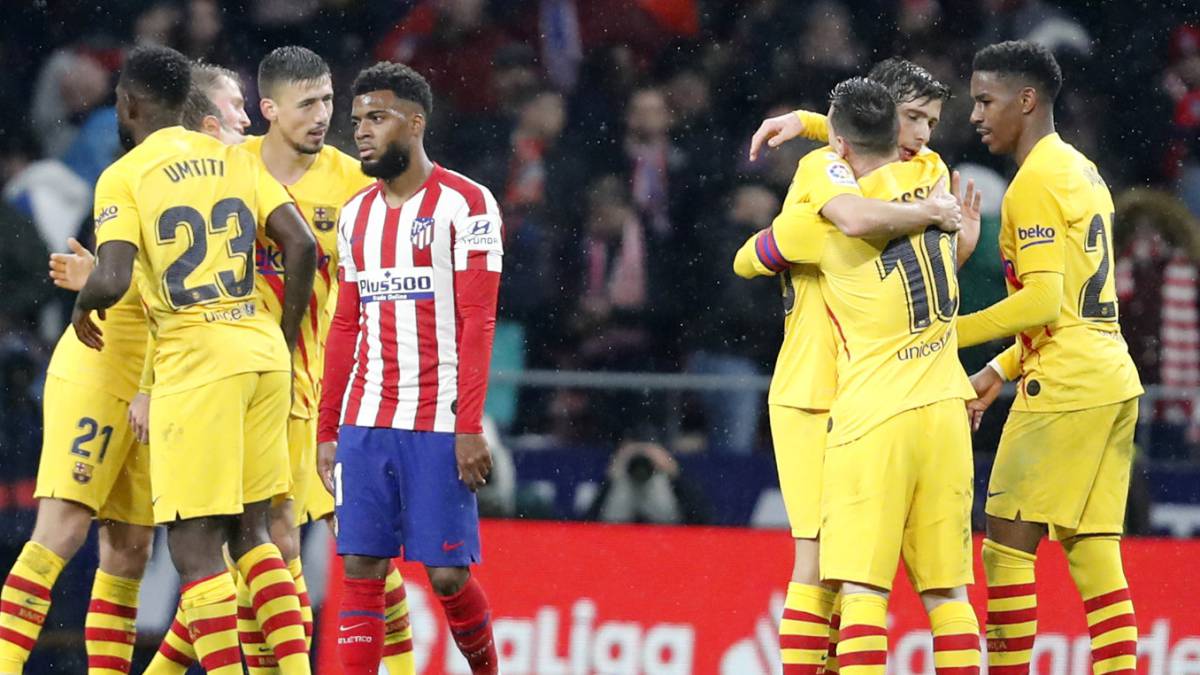 Thomas Lemar is under the spotlight. In his second season at Atlético, that of the revitalized after a year of adaptation, the Frenchman is going from more to less, both in performance and in confidence of the coach and, above all, of the fans. The 11 began the course as an indisputable holder, but he has long lost that status. To this day, it seems that not only does it not appear in Cholo's initial plans, but it is not even his first choice to stir up the parties.
A Lemar has marked the play of the goal of Messi, it was he who lost the ball and, worse, did not fail to go down to defend against. The action ended in the Oblak network and it will cost the Frenchman to win forgiveness from the stands. Against Barca, precisely, the midfielder was the second to enter from the bench (minute 73), because Vitolo had done it before (66 '). Days before, in Turin, it was the last change: Simeone put João Félix and Correa before.
That is, Lemar is not defenestrated, but the doors are closing. Alternate in the last five games, he has not started since the visit to Pizjuán ... and he was substituted for the break. His performance is penalizing him and several colleagues are taking advantage of it. For example, the growth of Herrera, headline in the last four meetings. If Thomas, Saul and Koke are fixed and the Mexican convinces the Cholo, it will not be easy to enter. And João Félix has also returned, who before Barça started for the first time since he suffered the sprain that left him out in six clashes.
Thus, with the four midfielders asking for his place and João in the attack, there is at most one place in the eleven for the Correa, Vitolo, Lemar ... The Argentine was against Barça and against Juve, the canary. In Vila-real, maybe none. They also seem to be ahead of Lemar, for whom Atlético paid 72 million. An important investment by a player with a lot of projection (he is 24 years old), but with a complicated present. Simeone still trusts, but the 11 has to start justifying it ...
Photos from as.com