LaLiga boasts technological innovation
He presented several of the tools they use to prepare the conference. He also announced a new exclusive App for players and another to encourage the purchase of shirts.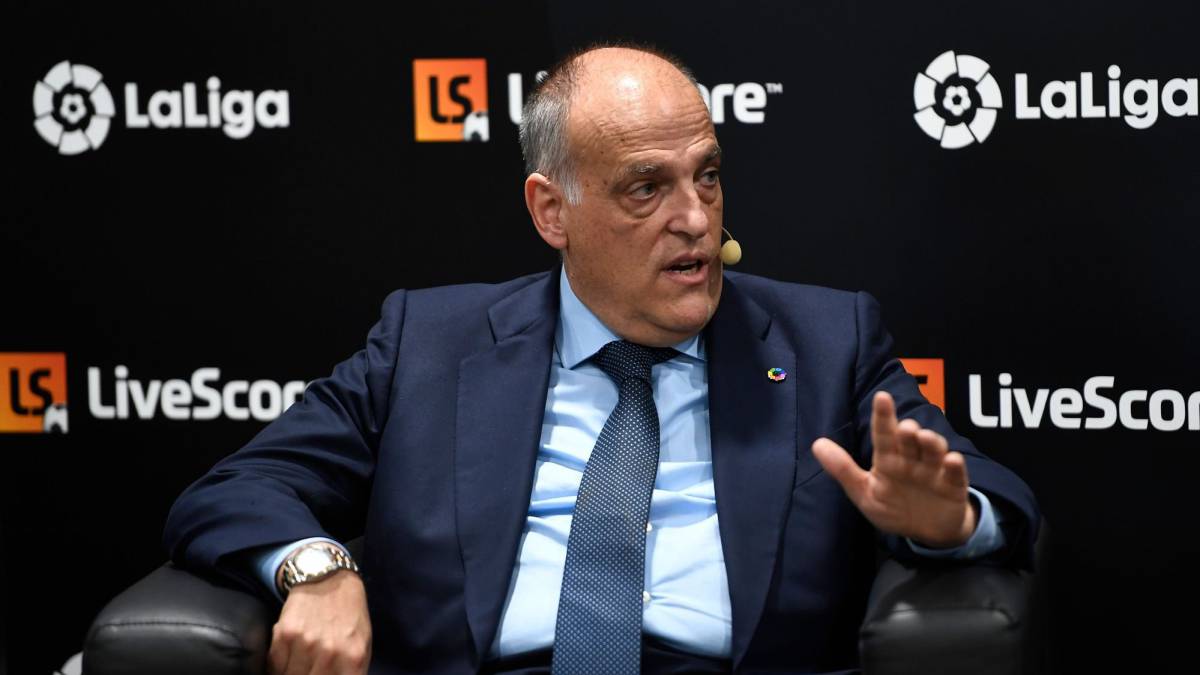 LaLiga presented its advances and innovations in the technological framework for the development of the Spanish competition. "Technology is an important base to see LaLiga. It serves to know how to plan matches, schedules, fight against piracy and the threats and offer the best to fans," said the presenter of the Technology Showcase organized by the employers.
One of the first tools discussed was Mediacoach. A tool for monitoring matches and statistics "that has allowed the retransmissions and the preparation of the teams to be enriched". A tool available to all LaLiga clubs and to help each party prepare.
One of the star tools in LaLiga's possession is the Calendar Selector. Through a series of algorithms it is possible to elaborate the best calendar of each day of First and Second Division. This program alerts when setting schedules the conditions that must be taken into account: if there are several teams that come from playing European competitions, a local event to take into account (such as a marathon), the average temperatures at that day and hour, the average of spectators and audience ... In addition, other aspects are taken into account such as the light that it gives in the stadium and the shadows in each schedule, something that can negatively influence the retransmission of the matches.
The importance of LaLigaSportsTV was also stressed to "be at the forefront of OTT and thus be prepared for the future, since we do not know what the broadcasts will be like in a few years". "The way of consumption is analyzed to offer the best experience. We want to create industry around sport, not just football," they say.
In addition, two new developments were announced. Starting in February, LaLiga will release an exclusive application for players. In it, the players will have data on them and pre-match (temperature, kits, referees). Each one will be able to see their own heat map, their statistics and will have a facial recognition software so that all the photos that are taken during the match reach them and have access for their consumption and to share it. On the other hand, the other novelty will be in a new way to connect the club, the fans and the brand. This is a project that when a Real Sociedad fan buys the shirt of his team he can connect it with an App that will provide discounts on products when he goes to the stadium.
Photos from as.com