L'Équipe places Pogba in Madrid before the European Championship
The French newspaper takes advantage of the return to the playing fields of Manchester United midfielder to remember the interest of the white club. The English are in a hurry.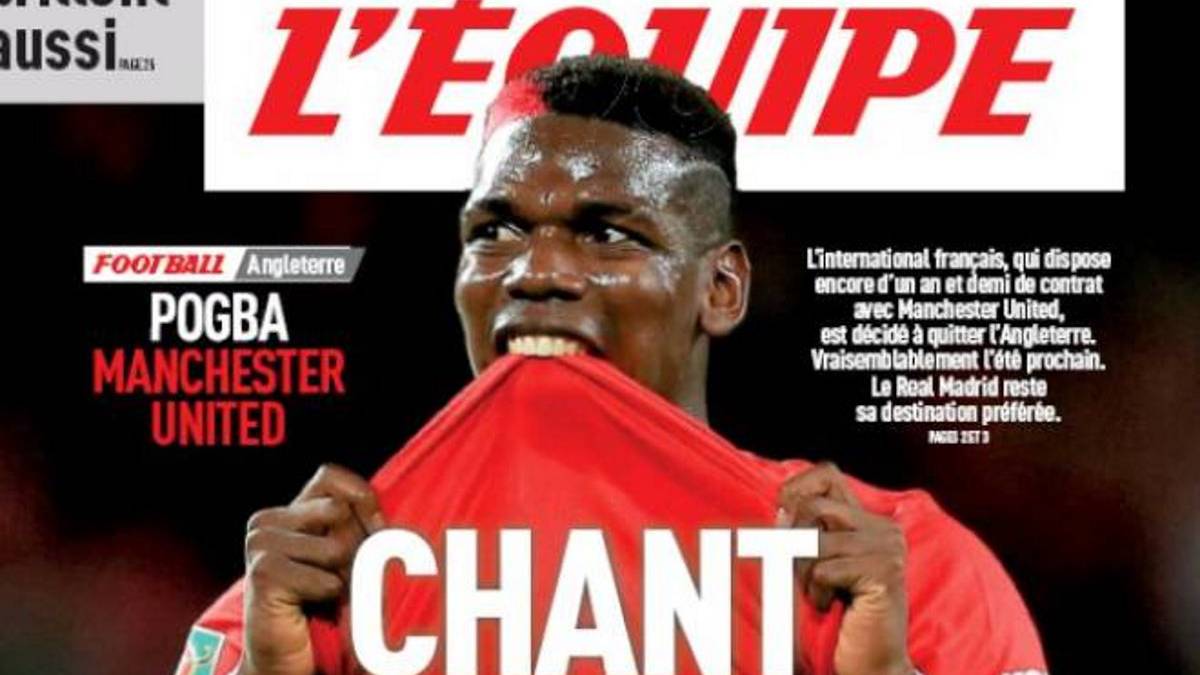 The cover of L'Equipe takes Paul Pogba as the protagonist under the headline "Chant du Départ", whose translation could be something like "Exit songs", that is, they put back on the table the possibility that the midfielder leave Manchester United.
Precisely now he is on the verge of his definitive recovery of the malleolus, an injury that has been treated in Manchester, Dubai and Miami. The team is not going through a good moment when it comes to results and they urgently need it. Solskjaer already said: the team is another when Pogba is
But that he steps on the grass again also implies that Real Madrid put his eyes back on him (according to the French medium is the favorite destination of the player). And it is that the French newspaper says that the situation has not changed much since then. The player is still hoping to end up in the team led by Zinedine Zidane, despite his signing being frustrated in summer by the claims of the English club, which would continue to ask for 150 million euros for his departure. The only thing that has changed is that time has passed and now there are fewer months left before his contract ends (it expires in 2021) .
That would make United rush to sell him, since next year he could start negotiating to leave for free, and at this point, they would get more money as soon as they sell him. The red devils play against the clock and as the days go by the French will cost less, not to mention that an injury in the European Championship would end all the options of selling it next summer. For this reason, United is urged to issue it in winter, although a transaction of this nature on those dates seems very complicated.
Photos from as.com