Kawhi and George make history for the Clippers in Minnesota
It is the first couple of the Angelina franchise that reach 40 points both in the same games. The seventh consecutive defeat of the Wolves.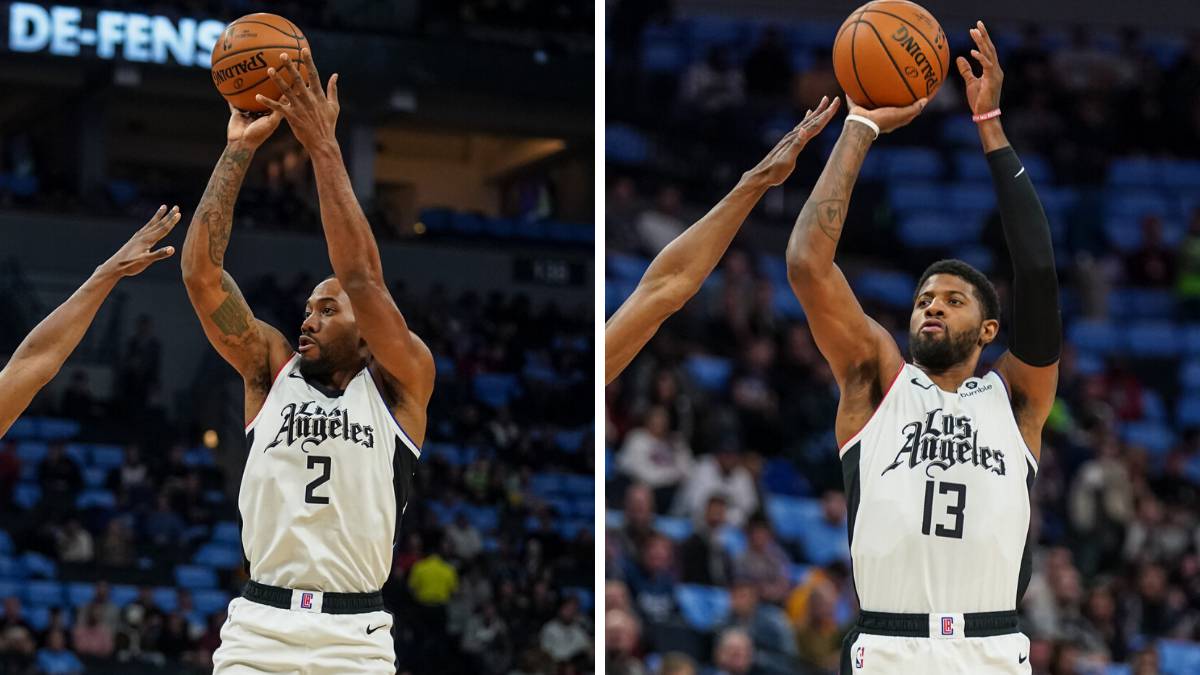 After the hangover, the first bitter in Indianapolis for Paul George and the second happy in Toronto for Kawhi Leonard, the Clippers landed in Minneapolis to face a team with an obvious crisis. The Timberwolves had six consecutive losses and before the Angels took the seventh, which leaves them to a game and a half of the eighth place occupied by the Phoenix Suns.
The meeting was marked by the two stars of the Clippers in a script that is repeated more and more and that begins to make clear what will be the path that will take the season of the aspirants to the ring. Kawhi Leonard (42 + 11, 31 at the break) and Paul George (46 + 5 + 7) have already taken control of a team they arrived in summer. They arrived for this, to be general captains, and for now the experiment seems to work. The two understand each other well and in turn they are not taking away from the two weapons that Doc Rivers always keeps on the bench: Lou Williams and Montrezl Harrell. The first one did not play tonight and the second was in his line: 18 points, 4 rebounds and contributing a bit of everything on both sides.
The more than 40 points of Kawhi and George is already the history of the Clippers. They are the first two players in the franchise to do so in the same game. In total, it is the 21st time in the NBA and the last one was also starring Paul George. That time it was with Russel Westbrook in February of this year. The Wolves fought as they could against this. They know they can count on Karl-Anthony Towns (39 + 12), who is signing a dream season individually. But despite the fact that Wiggins (34) is contributing more and better than ever, the Wolves fall apart like a sugar bowl. The movement sends Teague to the bench for Culver makes a few games is not working. The first adds as a substitute (22 + 4 + 5 today), but the second is shining by his absence, as is Covington, who remembers his worst version in Philadelphia that finally left him out of The Process. In Minnesota it is a time of reaction, because many teams are eating the ground and because in the face of the coming seasons, a project with no chance of success would make Towns consider many things.
Photos from as.com