João Félix and Ansu Fati are the golden boys of Atlético-Barça
The rojiblanco will return to eleven after having overcome the sprained ankle and his last two substitutions; Barca has lost prominence in his team after its explosive start.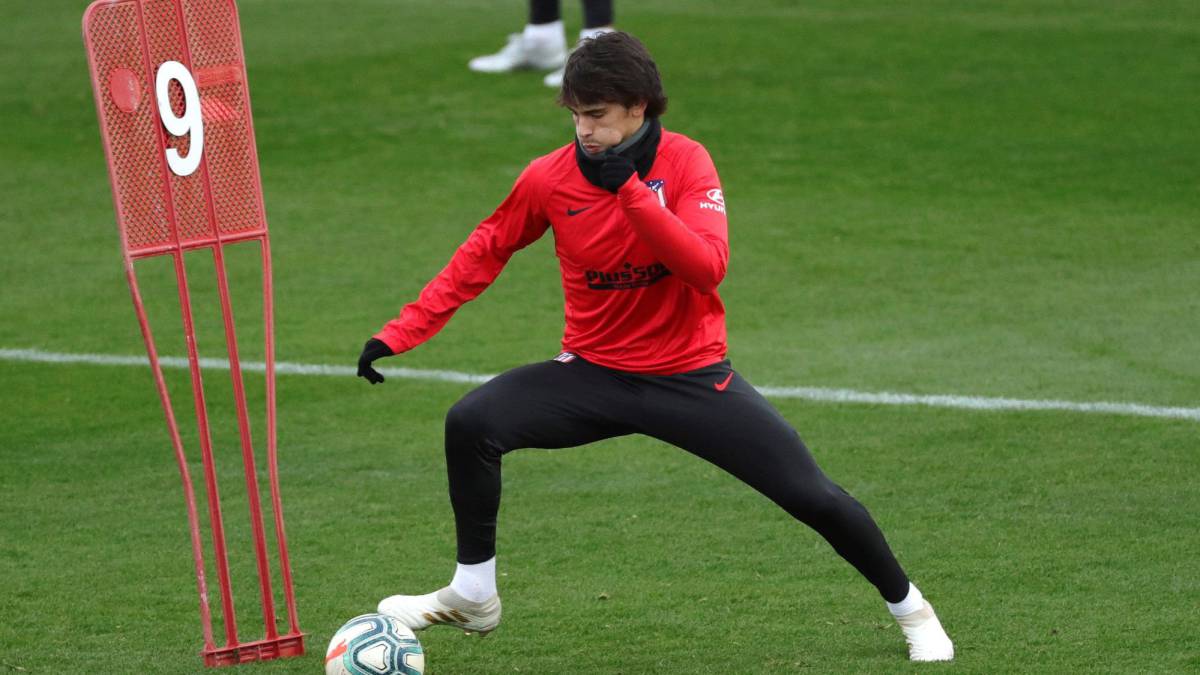 Wanda Metropolitano will enjoy tonight, and after almost a month and a half, the football of its star signing, João Félix. The Portuguese returns to eleven for the first time since the sprained ankle he suffered on October 19. In addition, he will do it as brand new 'Golden Boy', the award that points to the best U21 player in the European leagues. And in front, although in principle he will wait for his moment from the bench, will be Ansu Fati, the child prodigy of Barcelona. And sixth in the Golden Boy, despite not being on the penultimate screen.
For both of them, the next matches have an air of revalidation after the exciting beginnings of the season that have lost some bubbles. In the case of João Félix, what stopped him dry was the injury, because until that day he was an undisputed holder with Simeone, despite the usual desire of the technician to introduce newcomers little by little. The Portuguese, in this case, skipped all the preliminaries. After receiving the discharge he had a few minutes in Granada (15 ') and some more (37') in Turin. He did not avoid defeat, but from his boots came some of the best actions of the rojiblanco arreón. Therefore, tonight you need your best version
For Ansu it has been very different. After the thunder of his appearance in the elite (goals to Osasuna and Valencia), the club was emptying the infirmary and the canterano was left without a place. He has started two of the last fifteen games and has had minutes in seven of them (233 '). But both children have many Atleti-Barça ahead ...
Photos from as.com