Javi Calleja: "We need to win Atlético and forget this bad month already"
The Villarreal coach considers it key to beat the red and whites to "leave the month so bad that we have lived".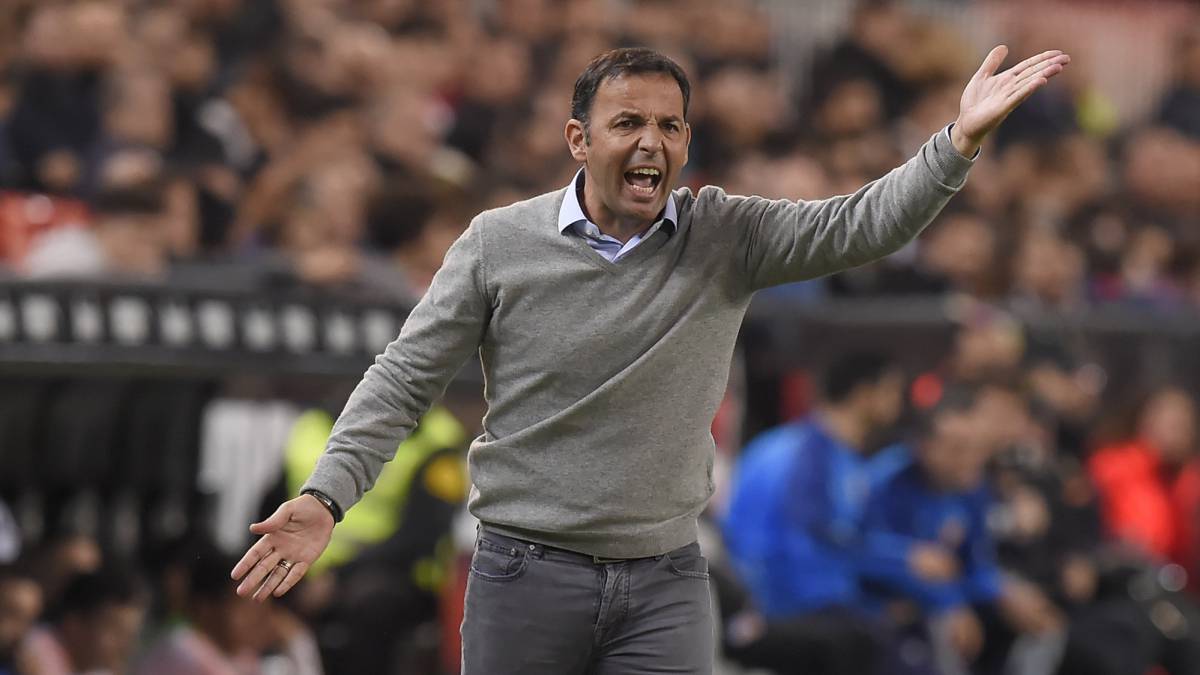 Javier Calleja is clear that they need to "win the match with Atlético", since it is vital "to leave the month so bad that we have lived". A game that recognizes will be "very complicated", with a team that "always competes and has great players" .
Cazorla: "Cazorla had a sprain and has been working and treating, he has only done one complete session and we will assess what we do. It is doubtful, since it was his first training and we can not risk after a week off and with a sprain So we are going to see how it is and if there is the minimum risk we will not risk it ".
Morlanes and Trigueros: "The other day the middle players were the best, I already said it after the game. Morlanes and Manu were very good and we recovered Iborra, it is important that the players who play less enter with desire and rhythm, whatever takes them into account ".
El Atlético: "It is true that Atlético has been good for us in recent years, but it is a very complicated opponent, with a high quality squad and many variants. It is a very well armed defensive block, a team that is very difficult to score and always compete. They are not in the best situation because of the level of their players and their aspirations, so they are in need of results ".
They don't have a goal: We all look for the goal, we look for the balance between scoring and not scoring. They have goal, quality and very talented players. Any player of Atlético has quality and level to score in any play. They are very well worked, for me it is a great team and winning we know that it will not be easy.
Pressure for the situation: "We face the game with the pressure that we put ourselves, since we are the ones who want to win and get out of this situation. We really want to win, to do it at home, since this has been a very month difficult and very bad. We want to erase that from our head, and the best medicine is to win Atlético this Friday ".
Vital win at home: "At home with your fans you play very motivated, we are doing well and we come from a defeat that hurt us. We want to reward them and win these two home games, to leave us alone and a better situation than we have now ".
Hard match: "We cannot enter the game that Atlético wants, we must be smarter and make our game. They handle the pace of the game well, to sleep them or accelerate them if they need it. They are a team that can vary and tighten up, they are a team that can have several alternatives and that do them very well ".
Center of the most physical field: Sometimes they have opted to populate the middle of more physical players and a more solid midfielder profile, leaving for the second part the players of more overflow or more imbalancing. They have one of the best centers in the field of the League, with international players all and who are used to winning and competing at the highest level. It may be one of the options and as we know you have done it, we have worked on all the options that can be given.
VAR Play: "The penalty is a move that must be applied if it can be done objectively, if you can measure it to the millimeter, it seems good that it is so for everyone the same. But if you see that they can not apply it that way by whatever, and cannot be measured, is unfair and should not be done. If you cannot apply it all the same, it is not fair. "
Darío Poveda: "Darío I appreciate him, I think he is a player with characteristics and level that can be adapted to Atlético de Madrid, he has a very good physique and that makes him a player who can give them a lot. He is a player with a lot work, which goes well on its back, which is very intelligent and understands the game very well. "

Photos from as.com