James Harden burns his hand: 109 points in two games
The escort has caught the streak and is unstoppable. After putting 55 to the Cavs tonight has made 54 to the Magic. Match a triple record for Curry.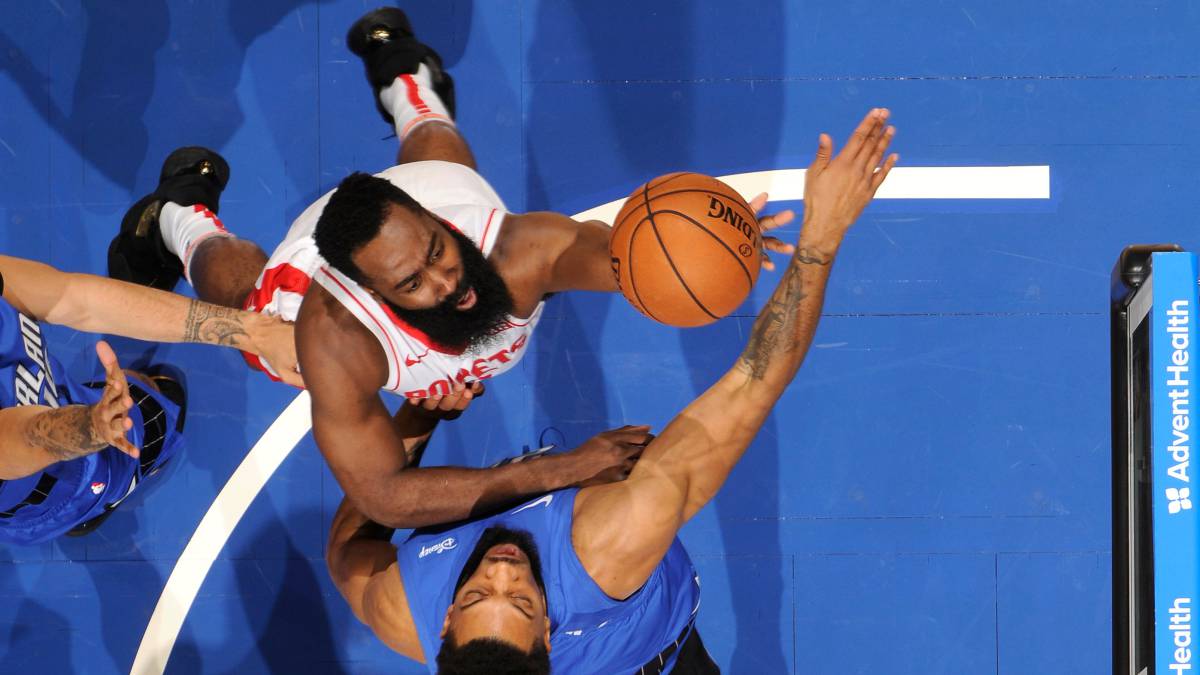 Much is being said about James Harden's season and it is not for less. In historical annotation figures that place him among the five best ever, but with nefarious days in which he almost threw more shots than points. It cannot be said that this has happened in the last two games, in which he has starred in two offensive exhibitions without comparison. Because the 55 points with 10 triples he made to the Cavs on Wednesday today added another 54 with 10 shots of three again against the Magic. He is the first player in history to link two games with more than 50 points and at least 10 triples. Stephen Curry, surely the best tripler in history, had already signed two consecutive meetings with 10 hits from the perimeter, but did not reach 50 as he has done La Barba now.
At the break he was already 25, the 11th time he reaches that figure so far this season. To get an idea, the next two players who have done this course the most times are Trae Young and Damian Lillard with five. To the rhythm of the escort (who also took 5 rebounds, gave 7 assists and put 3 blocks), of a more effective Westbrook (23 + 7 + 6), of the continuous work of Capela (10 + 11) and PJ Tucker (12 + 11 ), and of a more and more involved McLemore (18 points, 6/7 in triples) the Rockets are raising the flight again after a small stop that led them to touch the second place of the West to the fourth that they occupy now. It is true that when a team throws 56.4% from the line of three throwing 39 times the thing for the opponent is quite complicated.
That was what happened to the Magic, who basically saw how they were falling further and further behind with the passing of the minutes for a simple issue of firepower. Some had a lot and the others a little. Fournier (27) and Gordon (21 + 6 + 4) were the closest thing to the weapons they would have needed to counter the Texan arsenal. Playing at 130 points has never been their story and from that point of view they had little to do the Magic, a team in which when the defense does not make a difference the attack is usually sold. They need the return of Vucevic as eating, because Hornets and Pistons squeeze more and more.
Photos from as.com