It is forbidden to throw drums!
Cycling aims to erase the images of dirt left by the platoon in the areas where it passes. Careers like La Vuelta give great importance to reducing the environmental impact.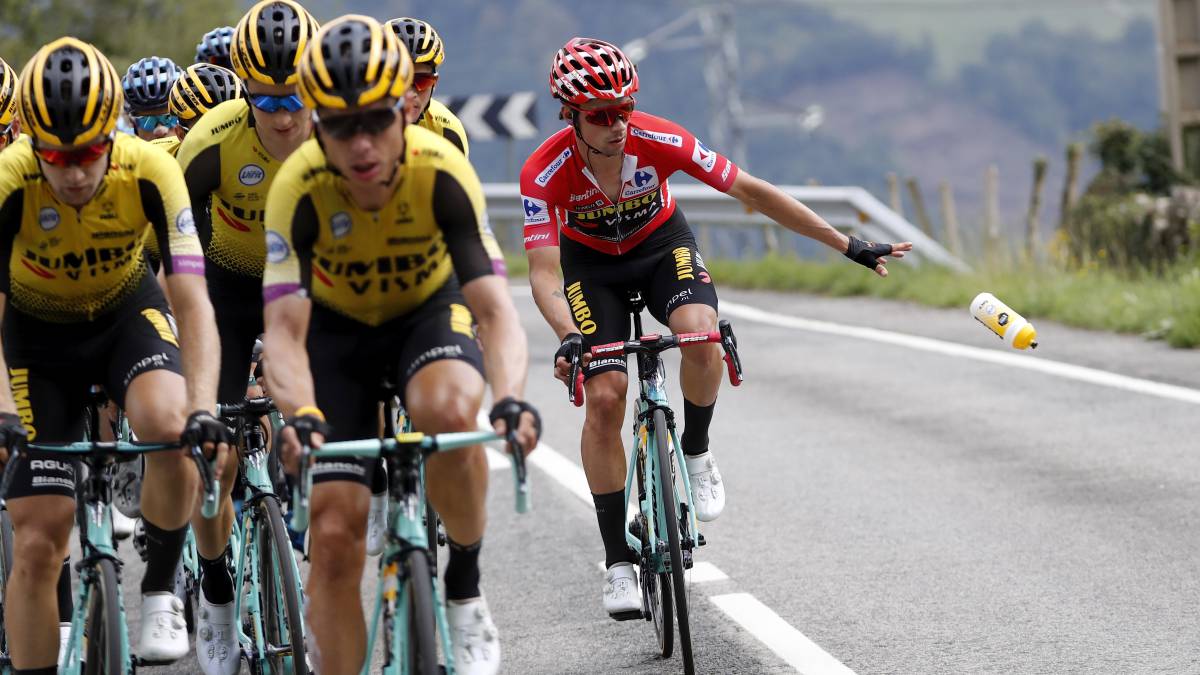 If cycling as a sport is an example of activity and means of transport that respects the environment, high competition knows that it has a mission: to limit the impact of its passage through the areas where it takes place. "In the case of the Vuelta, we are aware of the responsibility of entering Sierra Nevada, Lagos de Covadonga and so many natural areas for which we must have plans that minimize our footprint," reflects Javier Guillén, director of the Spanish grand calendar .
One of the main objectives is to eliminate the classic image of the squad that discards drums and wrappers without control during the races. A commitment that starts from the International Cycling Union (UCI), which approved this season fines ranging from almost 200 euros to a thousand for littering during the competition, so the work of the commissioners also extends to take care that cyclists don't dirty the environment
The runner must save everything, deliver it to the car or wait for the areas enabled for it. And, although in all races there are fines for this reason, it is increasingly normal to see cyclists who keep the role of some food instead of throwing it without worry as before. Ideas have even been promoted since tests such as the Challenge of Mallorca to reward those who preach the most with the example.
"I really think that sensitivity is being created and runners are increasingly aware. It is an obligation for all levels of cycling," says Guillen. In the case of the Vuelta, not only is it dedicated to complying with regulations, but it also promotes projects together with "three strategic allies in the field of sustainability". This is the case of Ecovidrio, responsible among other initiatives such as the stage winner throwing a bottle into the container with which he has celebrated the victory (also of the recycled trophies or the green squad), such as Ecopilas and Ambilamp, responsible for pioneering ideas in promoting the recycling of batteries and lamps.
However, UCI and organizers are aware that they must continue working on pending subjects, such as the amount of pollution that the vehicles that accompany the riders give off (it is increasingly normal to see decisions such as the Vuelta a Andalucía to take low emission cars). Everything so that high competition cycling can continue to offer spectacle and encourage the use of the bicycle ... without there being an excessive cost for the environment.
Photos from as.com