From very substitute to shine against PSG and Alavés. Sacrificed and mediapunta, look more at goal. Only the pole stopped him before the Gauls and in Vitoria ... It seems another.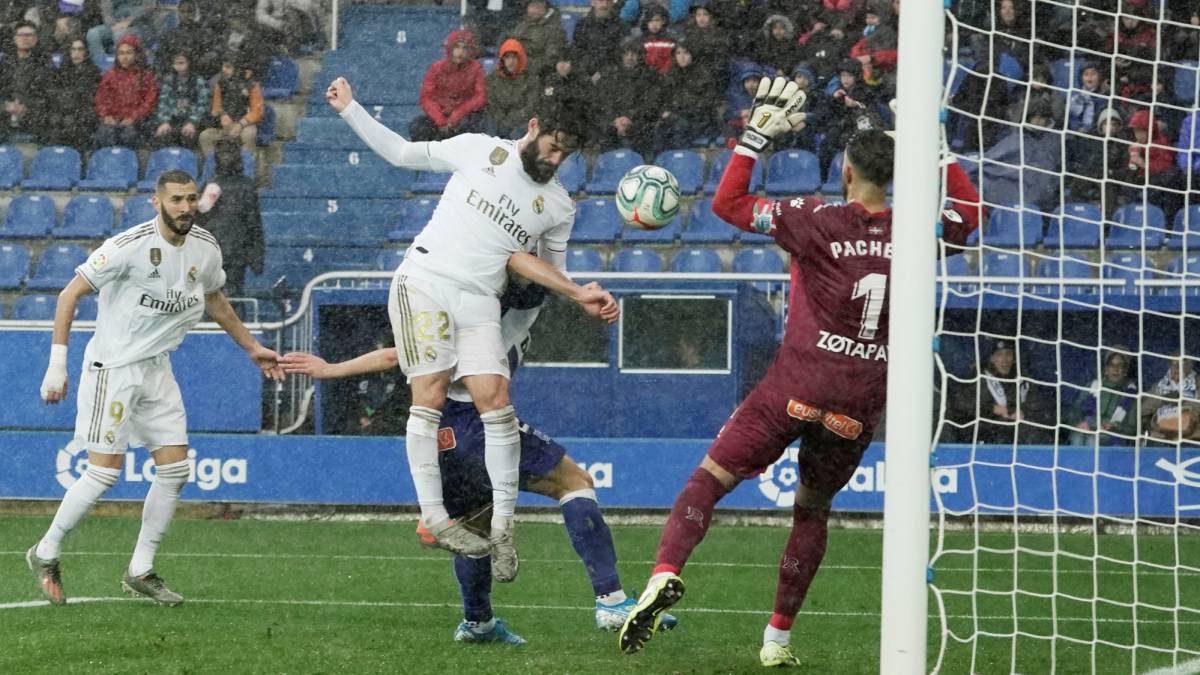 Zidane has extracted Isco from the catacombs of this Real Madrid for two consecutive games, of brilliance in the Champions League against PSG and sweat in Mendizorroza, and in both the malagueño has corresponded to him. Against PSG his was the shot at the post that ended in Benzema's 1-0 last Tuesday and this Saturday, in the complicated play in Vitoria, Isco headed with the impetus of an old-school battering ram the ball between Pacheco and the post left Carvajal dead for 1-2. An image as plastic as significant.
Isco is coming up, in the most primary sense of the term. In Vitoria it was almost a half-point again. He finished more than Benzema (three shots, by two of the Frenchman), spun fine (90.4% of success in the pass) and was the one who suffered the most fouls (four) of Madrid. And stole two balls.
Illusion again
Illustrious Madrid, like Isco himself, also came up on radio waves and social networks. "He has shown a lot of personality, he asks for all the balls," said Martín Vázquez at Radioestadio. Also the white world of the orange ball. "How Isco plays, it's tremendous," Rudy Fernandez tweeted. But, above all, Zidane himself appears. "We have never lost Isco, it is not difficult for him to appear in complicated moments and in this match he has done it," the Frenchman congratulated himself in Mendizorroza. The 22 Malaga sounds again even for the National Team table, where Luis Enrique makes room for him. Isco is back
Photos from as.com