"I have the motivation to score, but for helping the team"
Sandro, the Real Valladolid striker, faces his former team on Sunday, but highlights the collective interest in the three points rather than the staff for scoring goals.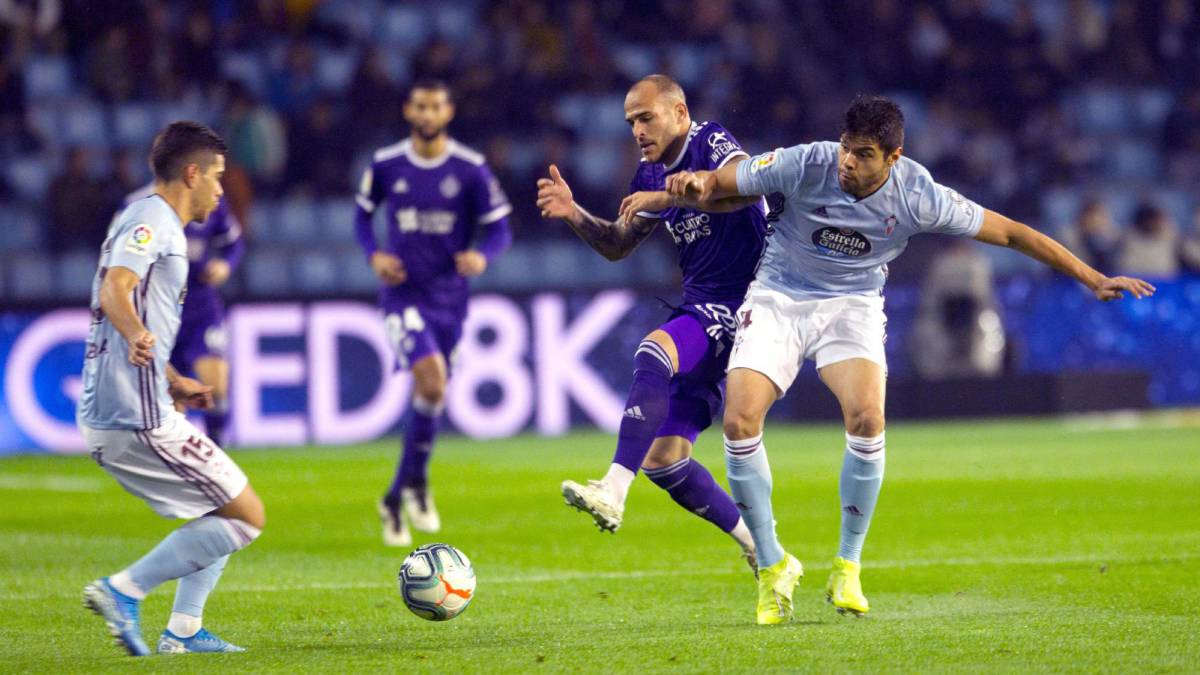 Real Valladolid striker Sandro Ramírez appeared before the press during the week in which Real Sociedad, his former team, will visit José Zorrilla. The striker began talking about the strengths of the San Sebastian: "I think they are doing things very well, so they are up there in the standings. This year they have reinforced very well, with young players, with a lot of ambition, they know what They play, but we have our virtues and we are preparing the week well to compete, we want to make our house a fortress to achieve salvation as soon as possible, "he acknowledged that the block so low harms them when attacking:" We have spoken , we have commented to see how we can correct it so that we are not so low, so that it does not cost us too much to get out on the backlash, but now it is what we have to do, to be together, but we have to look for solutions "and he was not worried because the The team has three unmarked matches: "You always start defending for the strikers, we are calm, we know about the potential we have both Sergi, Enes and I, we are training or that it arrives as soon as possible, this weekend, to give the team three points "and" make our stadium a fort "because" they are three vital points. "
The tip, which played last season with the Blue and Whites, put aside the feelings: "When you play against your former teams you have that extra, I had games, opportunities, but I could not score. I have the motivation to score, but, above all, in the staff to help the team, which is the most important thing "and, about the complaints in San Sebastián about the loss of the ball at the start, he explained:" I was there, Mr. Mister, Imanol, likes to go out playing with the ball, he has good players to do it, and it will be an important factor to squeeze them to have clear chances. "
The canary also valued the competition with his teammates in the lead and his evolution: "I have had a couple of injuries that I think have not been good for my physical condition, a player needs continuity in several games. Now I am having it , I feel good and I hope to reach my best version "and he pointed out that" we are three very different strikers, maybe they are more similar because of their constitution, but we understand each other very well, we have played all three and we have done good things ".
The team does not make accounts of how many points it intends to add before the Christmas break (with matches against Real Sociedad, Getafe and Valencia) since Sandro understands that "we have to think about this weekend's game, which we play before our people because the three points can give us a little more peace of mind ".
Photos from as.com