"We have already reached the limit, we must change the dynamics"
The Atlético captain pulled his face for the team, to which "if something has to be reproached, that I would not do it, it is only the lack of a goal."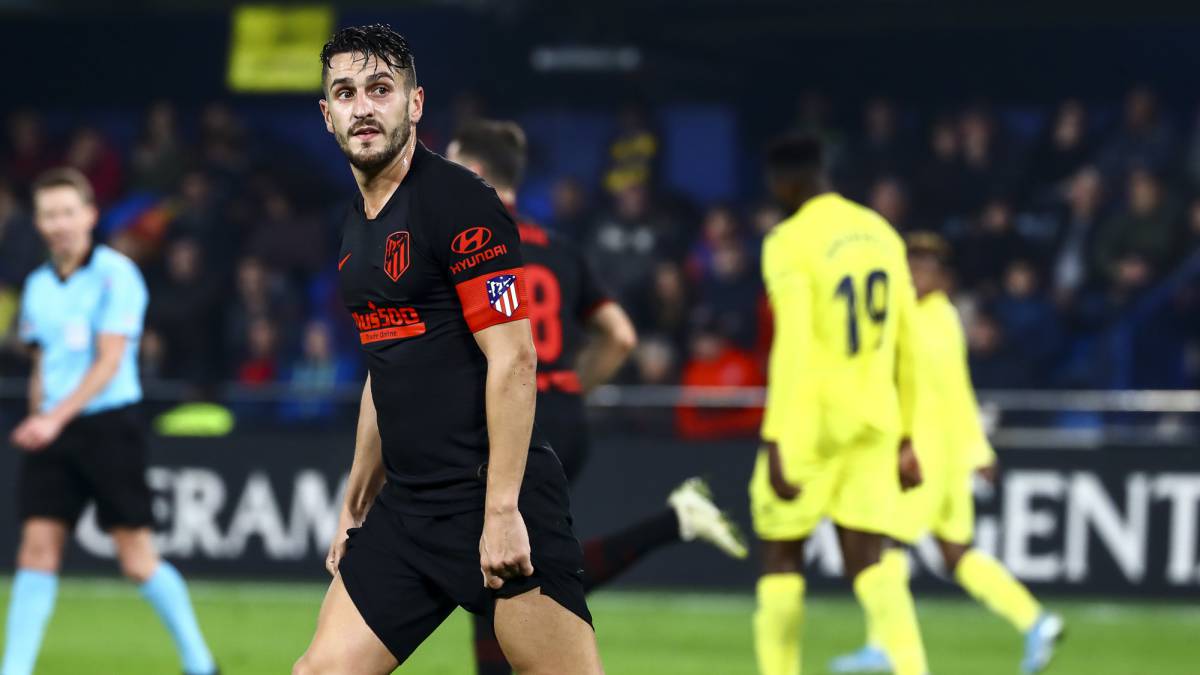 They have seven games without winning away from the Metropolitan. How do you explain it ?: "What is explained that the team tries, but in the face of goal we have no fortune, precision or I don't know what is missing ... To win you have to score goals. The team defends well, gives everything, but we need to be more precise to all, the strikers, the media, the defenders ... ".
Do you want to take three games without scoring ?: "There have been three very complicated games against great rivals. We need to define. We have to keep improving, change the chip and take a step forward. We cannot leave any more points."
How did you see João Félix ?: "You don't have to give him all the responsibility, but he belongs to everyone. He has a lot of quality and is young, he will eventually give us things like what he has done here. When the team is needed you notice it a lot ".
And what about Simeone ?: "The coach works the same way and we are at death with him. The team works well even if the results do not come out."
What is the chip change they need ?: "What we need is to win. Our normality is to win and play every game as a final. It is our philosophy for eight years and we are not going to throw it overboard. We still need a little more ".
They add another match without scoring: The team has intensity, work and I think you can not reproach anything in that regard. Yes it is true that we are not having either the fortune or the peace of mind of scoring.
Would you understand that it is signed up ?: I talk about the partners who are there and we have to continue working those who are here to change that situation. I'm not the one who decides if someone has to come or not. All I know is that the team has to keep working, have that peace of mind when it comes to defining and I think the positive results are going to come, because the team is generating opportunities and I would worry more if those opportunities were not coming. In the end the ball has to enter
Mister speaks of anxiety: I don't know if I would talk about anxiety, but it's true that when you have one occasion and another and it doesn't come in, it's complicated. Sometimes you rush, but it is football and we must have the peace of mind to take that step forward to score a goal, because we have level players and we can score goals
It was a round trip: The first half we started well, with the occasion of João al palo, the one that has chopped and goes away and then it is true that Villarreal has proposed more, it is a great requipo that played at home and we have not felt comfortable at the end of the first half. But in the second we have continued trying, proposing things, generating occasions and if you have to reproach something, that I would not do it, it is the lack of a goal.
It is the worst scorer record in history: Of course, we are worried about not scoring goals, but it is true that in the end we have to contribute all goals, it is not only for the strikers, we all have to take a step forward and have that evil to to score goals
Does it all come down to a lack of a goal ?: This serves to win and is won by scoring. If you win, all the problems end.
Will everything change after winning? Of course. You are seeing a great Atlético, but we lack the goal, it is reality. There is nothing to reproach, at the end of the first half, but what the team lacks is the goal and it is what I feel on the field and in the locker room. The goal is going to come, because the chances are
Missing pause ?: Yes, of course. You have to be cold in those final meters, we have high quality players to do it. In the end it is not easy when it does not enter, does not enter and does not enter and there are moments where you may rush. But I think things are going to come out, there is no other mentality or another story to keep working, make those occasions so that it enters
Psychologically how is the team for the match against Lokomotiv ?: It is a different competition, we are very excited, we want to be in the next phase and we have a final against our people and if the team follows this line of work they will surely enter goals and objectives
What message can be given to the fans ?: I started thinking and Valencia last year suffered a lot and ended up winning the Copa del Rey and entering the Champions League. The team has a lot of room for improvement in order to score points. We have already reached the limit and we must continue forward and change the dynamics.
Vitolo: "We have missed the goal"
Another zero to zero: "The goal is being resisted. We have many occasions but we are not converting and that is paid and we do not take the points we want" .
What Simeone told you: "That he will play on the left; that he will try to face and work and play as I know. We could not add three important points."
João Félix, to the stick: "You are very angry but the important thing is to have the chances. We lack the goal that is the essence of football"
Match before Osasuna: "We have to win yes or yes and be all together to try to turn the situation around."
Photos from as.com