Harden doesn't shoot, Westbrook doesn't hit ... And the Rockets win in Toronto!
With only 11 La Barba pitches and 20 base failures, the Houston players stormed the Scotiabank Arena, the second team to do this season.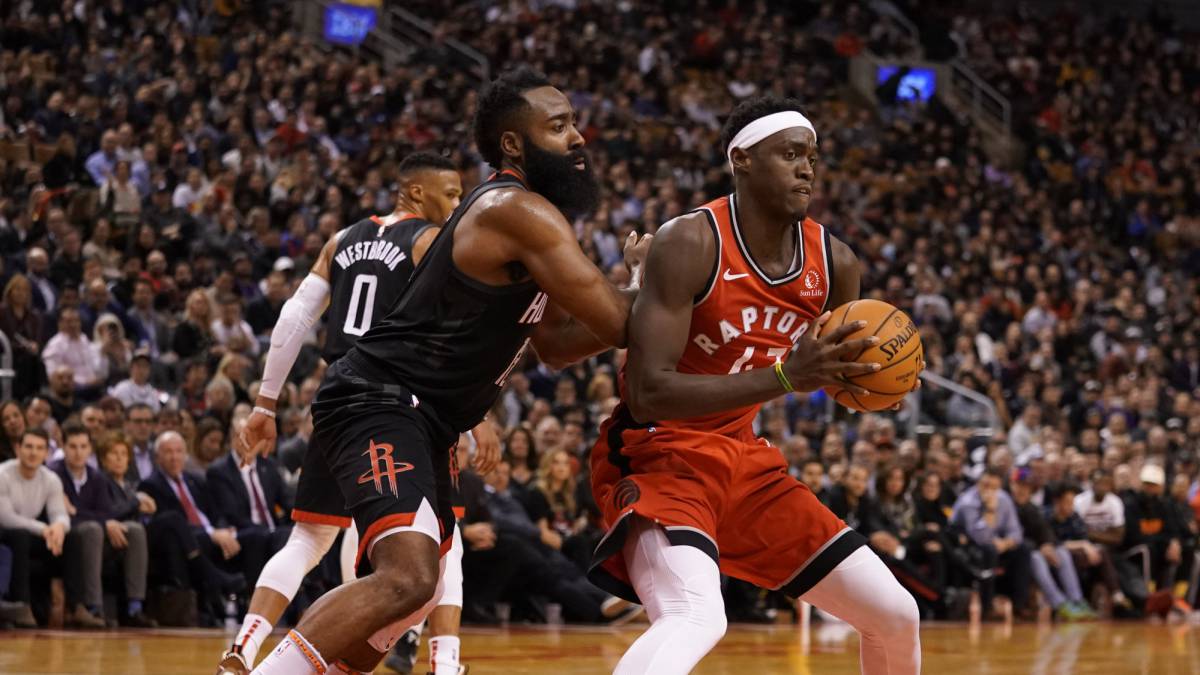 Strange at least what happened tonight in Toronto, in a game that on paper the Rockets would have no choice to get along as it developed. Because winning in Canada, where the Heat had been the first to do it this week, with only 11 pitches of Harden (the lowest number so far this year) and with Westbrook failing 20 of the 27 attempts he made would seem like a chimera. But the truth is that visitors dominated much of the match and you can talk about a deserved victory for them in a match in which they were better than their rival.
The game showed that the Rockets don't need Harden to throw 40 times in the basket to win games. Between McLemore (28), Tucker (18) and House Jr. (16), they gave their team 62 absolutely key points in the victory. It is not that these three players will be so successful every day (16/35 in triples), but it may be worth trying to involve them more from time to time. Because the days that Harden does not plug them in, and that has already happened more than once, you will have other players prepared to take responsibility. The Beard, meanwhile, took a secondary role, which did not prevent him from making numbers. 23 points, 7 rebounds and 5 steals. 7/11 in field shots and 3/5 from the perimeter. An earthly Harden, but in a good way.
The Raptors, who until two days ago wore a pristine 9-0 on their court, have lost the two games they have played there since then. First it was the Heat and now it has been the Rockets that have stormed the Scotiabank Arena, which suddenly no longer looks like a fort. The return of Kyle Lowry is not improving the team at the moment. The base this time was well on the individual level (19 + 5 + 8) but that did not translate into the collective. Ibaka, who also returned recently, and Marc failed to take advantage in the area and Anunoby gave the lime in a season in which sometimes he seems to want but still can not take that step forward. In that scenario Siakam (24 + 9) and VanVleet (20 + 6 + 5 + 3), with the help of Powell from the bench (14), were not enough to tie the victory.
You have to make an aside for Russell Westbrook. The base signed a triple-double (19 + 13 + 11) and put some key baskets in the last minutes, especially one throwing against Marc Gasol. But their numbers at launch are more than worrisome. Since the 54-55 season he is the third player to link two games with more than 25 shots and less than 20 points (7/30 against the Spurs and 7/27 today). And he already has nine triple-doubles in his career failing at least 20 pitches, more than anyone. Right now he averages his worst percentage in field shots (39.9%) since his rookie year and the lowest in his entire career from the perimeter (21.6%).
Photos from as.com