Guardiola, Mata and a Coliseum full of memories
The strikers of Real Valladolid and Getafe measure their exequipos with something in common: they were fundamental in the last blanquivioletas deeds.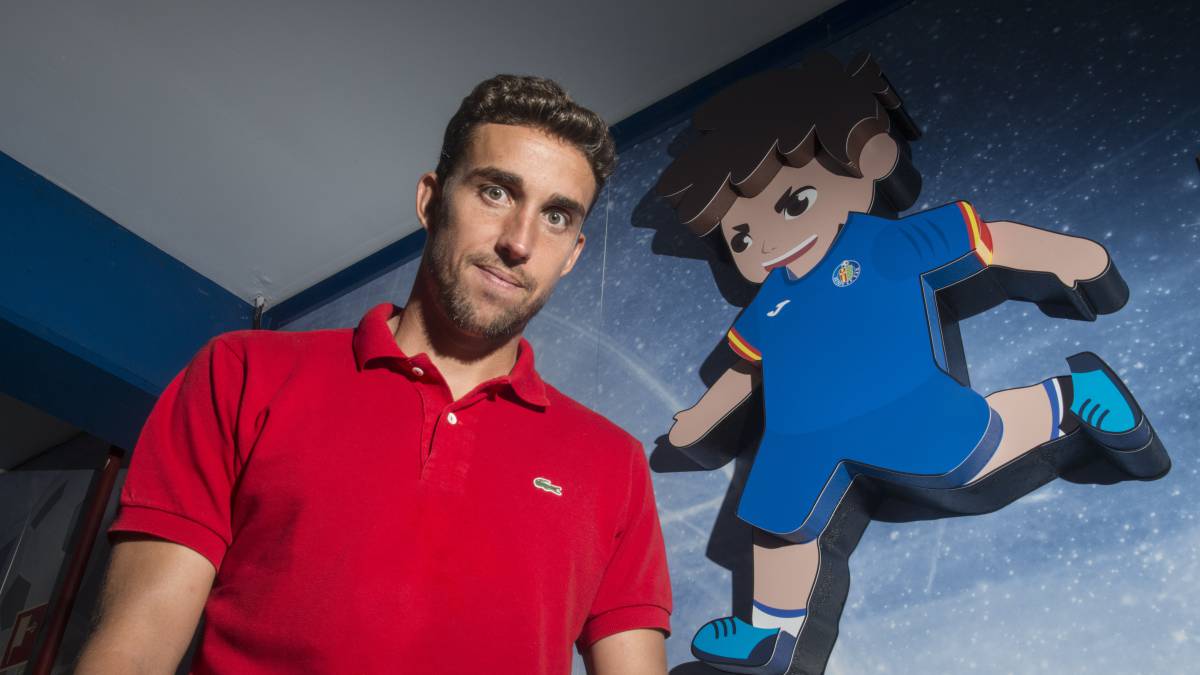 Much has changed the life of Jaime Mata and Sergi Guardiola in just 18 months. Then, both thrashed in Second Division. This weekend they face their exequipos, with those who have a common history. Both debuted in First with Getafe, but both were fundamental in the recent deeds of Real Valladolid.
When Mata shouted his last goal as a blanquivioleta, who culminated the heroic rise of the Pucela to the First Division, he already knew that he would play on his current team. Even so, the joy was such, it was so much the love received and delivered that on June 18, 2018, even his partner shouted in his lungs and on the grass of Zorrilla "Mata, stay." 35 goals allowed him to complete a dream season and become acclaimed and cried hero.
While that was happening, Sergi Guardiola was breathing after having contributed 22 to the permanence of Córdoba in the silver category. Like Mata himself, Raúl de Tomás or Borja Iglesias, that positioned him and allowed him to sign for Getafe, where both met with different fates. While the Madrid soon told Bordalás, the Jumillano did not debut until the third day, precisely against Pucela.
Their dynamics were different to the point that caused the current scenario, in which Guardiola wears white and violet. He left friends behind, as he acknowledged this week, but also a bitter taste: he was not allowed to leave until well into January and until compensation was guaranteed. Meanwhile, he had to play against the team he wanted to go to in that qualifying round.
When he arrived at Zorrilla he did so with three goals in the bag, for the eight that Mata was wearing. This one in the end beat him, since he scored 14 goals in the league. However, Guardiola completed the miracle of salvation in Vallecas, in the absence of a day. And this year he wants to repeat it, why not, starting by chasing away ghosts in a Coliseum full of memories, where he started his career in Primera and where Mata, with two goals (four if the Europa League is taken into account) remains the ' matador 'that he and Valladolid crave.
Photos from as.com