Fernando Martín, 30 years later the legend is still alive
Several teammates and rivals remind him. "It made me grow as a player and I think him," says Epi. "Fernando was a winner," adds José Luis Llorente.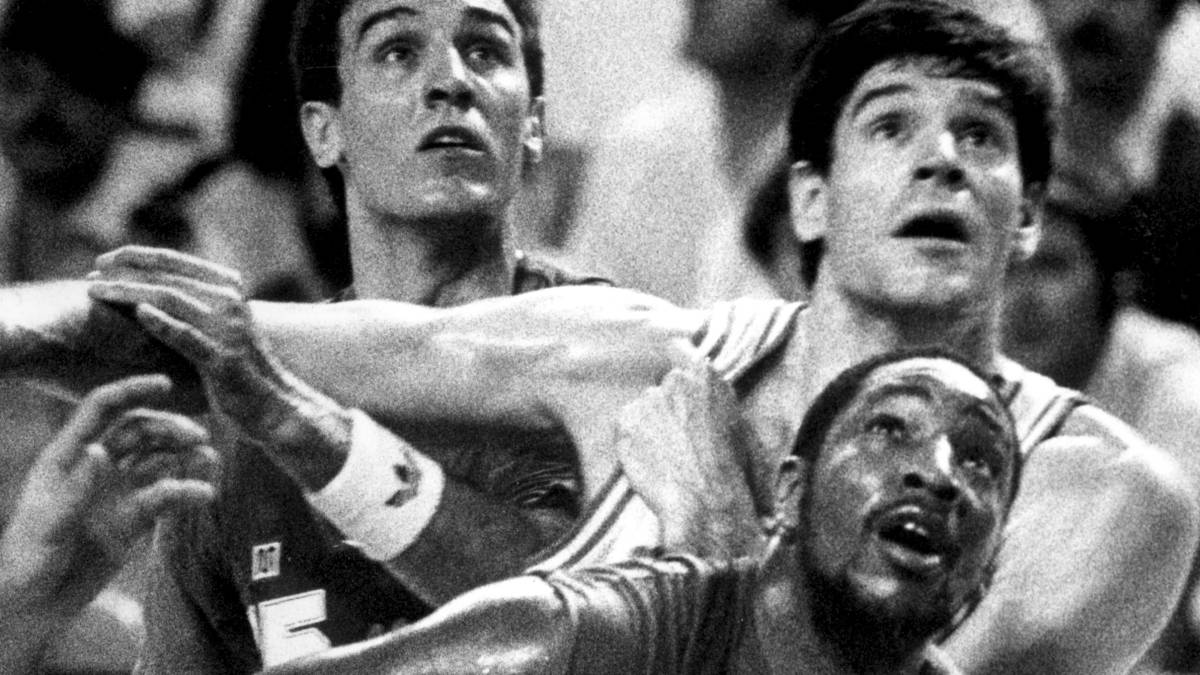 It was a quarter past three in the afternoon of December 3, 1989 when Fernando Martín, on a rainy day in Madrid, died in a traffic accident on the M-30. He was on his way to the Palacio de Deportes, where Madrid received Zaragoza, although the 2.05m and 27 years old center was low due to tendonitis. He never reached his destination. The first Spanish player to reach the NBA lost his life. An athlete who went beyond basketball and George Karl, his coach in the white team tells him that season, in his biography: "He was a national hero, a handsome boy with dark hair. The equivalent in the US would have been Magic, Bird or Jordan, but maybe James Dean is closer to his impact. Those days were some of the most emotional of my life. Every detail is frozen in my mind. "
In Karl's and in those who shared so many things with Martin: "Everyone keeps in memory what he did that day, it was so terrible and unexpected that it survives in time even if 30 years have passed. I will never forget it. ", Juan Corbalán, his first roommate in Madrid, tells us:" I have a very human memory of him, we live closely and, as happened to me with Emiliano, I tried to help him. It was a diamond in the rough and we shared a paper protagonist". The great coach of his career was Lolo Sainz, who led him between 1981 and 1988 with the parenthesis of the NBA: "It marked a time and greatly influenced the evolution of young and not so young. It was an example to follow because each action was taken as a struggle to survive. " Lolo recalls now his complicated signing: "I had a great relationship with his family, 'even with you', I joke to his brother Antonio. He had many girlfriends and in the club they could not see paying a transfer (to the Students), so President Luis de Carlos met the board of directors on the day of the inauguration of the club's bingo so that I could convince them. I got unanimous support ".
Martin had fierce adversaries to whom he was very close, like the Catalans Norris and Epi. With the eaves he won two medals in the National Team: "I have pleasant memories of him as an opponent. He made me grow as a player and I think he was me. In summer we parked the rivalry and there was a very good feeling. His death deeply shocked us."
Alfonso del Corral agreed with Martín in Estu and Madrid, he was his friend: "He stood out for his humanity, an extraordinary guy. He did not like to appear and discarded the superfluous. He was free and that made him very powerful. When he returned Portland did not give him what he promised and he endured his pulse. He was without contract for two or three months. That was him, free, gigantic ... He left us orphans. " José Luis Llorente confirms: "I remember the person more ... Fernando was a winner. He said he did not get out of bed to lose. In the locker room people get nervous before the games, but he asked 'against who do we play? ' or said we were going to win by 20. Seeing your star so relaxed made us grow. " The legend is still alive.
Photos from as.com