Felipe Orts gets rid of Amézaga with victory in Igorre
The Alicante won Kevin Suárez and Ismael Esteban. In girls Lucía González won again, followed by Aida Nuño and Olivia Onesti.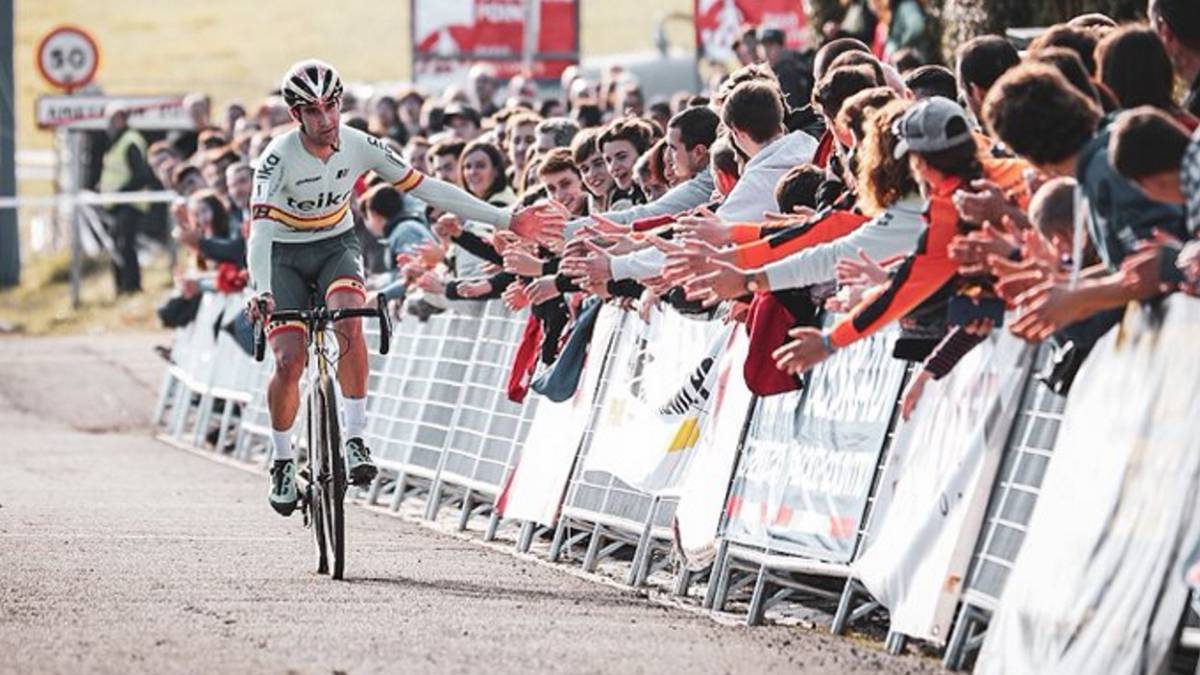 Felipe Orts took away the bad taste of Amézaga in "La Catedral", in Igorre. The Alicante prevailed in the cyclo-cross of this Biscayan town, beating Kevin Suárez and Ismael Esteban. The Frenchman David Menut, who had surpassed him the day before in Álava, finished fourth. Actually, Orts had problems on Saturday with his chain and ended up also entering fourth position.
But in Igorre he took the bull by the horns from the first bars and took the victory proving that he is the most powerful runner on the national scene. In the women's category, the Saturday podium was repeated in Amézaga: the Asturian Lucia Gonzalez won ahead of Aida Nuño and the French Olivia Onesti, current junior European champion.
The Igorre circuit was slippery because it was raining all morning, but not enough to make mud. The two tests that have really had "chocolate" this year in northern Spain have been Garai and Beasain. In Carranza there was also something but only in some specific area of the circuit. Igorre has been, together with Asteasu, the great event of the season in the Basque Country but now it has lost some bellows. It is of category C-2 and also summons foreign brokers because it distributes ICU points among the top ten of the classification.
Elorrio (currently C-1), however, has already announced that it wants to enter the World Cup by 2021. Only in terms of prizes, an amount of 300,000 euros (equal for men and women) must be provided. But some local companies are willing to make the leap even if they ask for the help of the institutions. It seemed that 2020 could be the year but the organizers have announced that they will ask for the entrance for two seasons. Pontevedra had also proposed to be a World Cup test. For now, what he will do is organize the Spanish Championship in January
Photos from as.com