Embiid responds to Shaq and Barkley's criticism with 38 points
The two former players and now commentators said the center was wasting its potential. Great victory of the Sixers against Boston.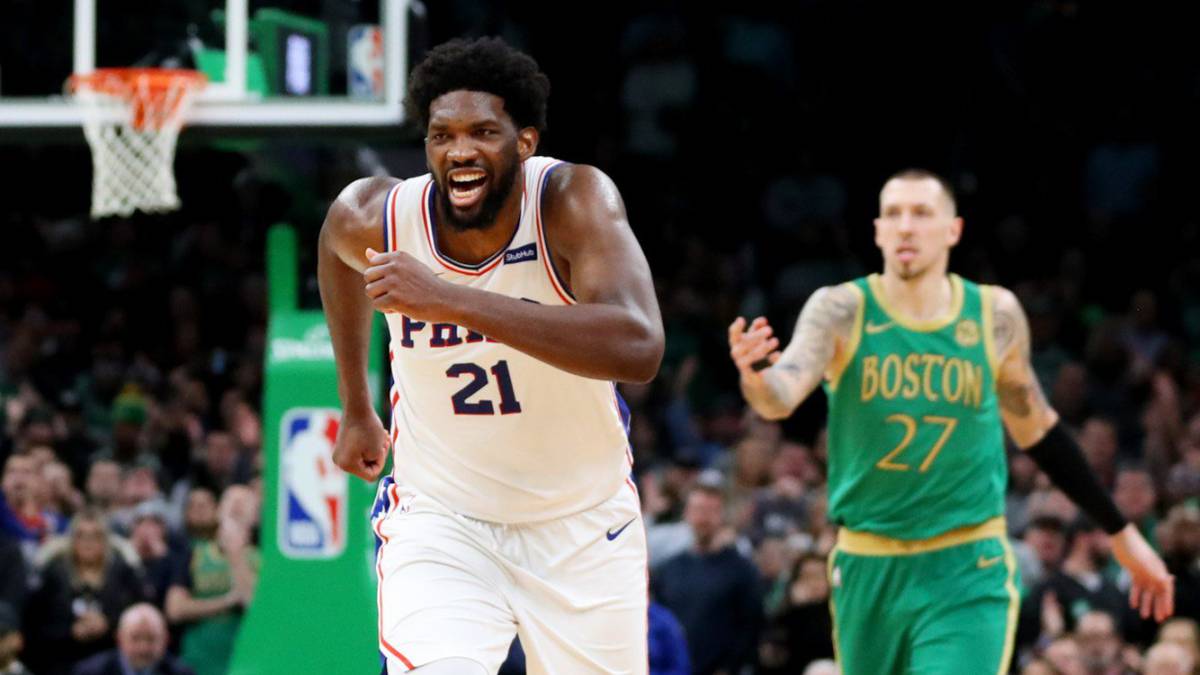 The Philadelphia 76ers are not for jokes and this morning they beat the Boston Celtics (109-115) for the second time this season, one of their great rivals in the East. It is his fourth consecutive victory, the eighth in nine games. A triumph that seats them in the third position of their Conference and puts them in second place, in the hands of some brilliant Miami Heat, which this Friday night receive Los Angeles Lakers from LeBron James and Anthony Davis.
And they beat with a Joel Embiid responded with everyone, but mainly with Shaquille O'Neal and Charles Barkley. The two hall of fame had criticized the pivot: before the duel they indicated that he was wasting his potential. "It should not settle for 22 points per game, its current average, but should aim at 28 or 29," said the former NBA champion with the Lakers and the Heat. "I like to be criticized," said Embiid, who with 38 points was the top scorer of the game. In addition, he added 13 rebounds and 6 assists. The Cameroonian lives much better against the Celtics with Al Horford as a team mate and not as a rival. The Dominican, who returned to TD Garden after three seasons defending Boston, did not play a minute because of problems in his left knee and hamstrings.
"All the things he has been dealing with he handled them like an adult, with humility. And he responded dramatically: he was dominant, a leader and played one of his best games with the Sixers, "Brett Brown, Philadelphia coach said after the game.
Despite the Embiid exhibition, the Sixers sweated to get rid of Celtics led by Kemba Walker. The base reached 29 points (5 of 13 in triples) and 8 assists and kept, together with Hayward 19 and Kanter 20, Boston in a match that started the last quarter very even (80-81) and it closed just as well: in the absence of 27 seconds the score was 109-110 after a triple Jayson Tatum. Embiid packed five of the six free throws he had at his disposal so that the Sixers took a fundamental win.
Photos from as.com