Diakhaby, in a 'time trial' to get to Amsterdam
The Valencia center has a week to overcome his injury and be available to Celades for the final against Ajax.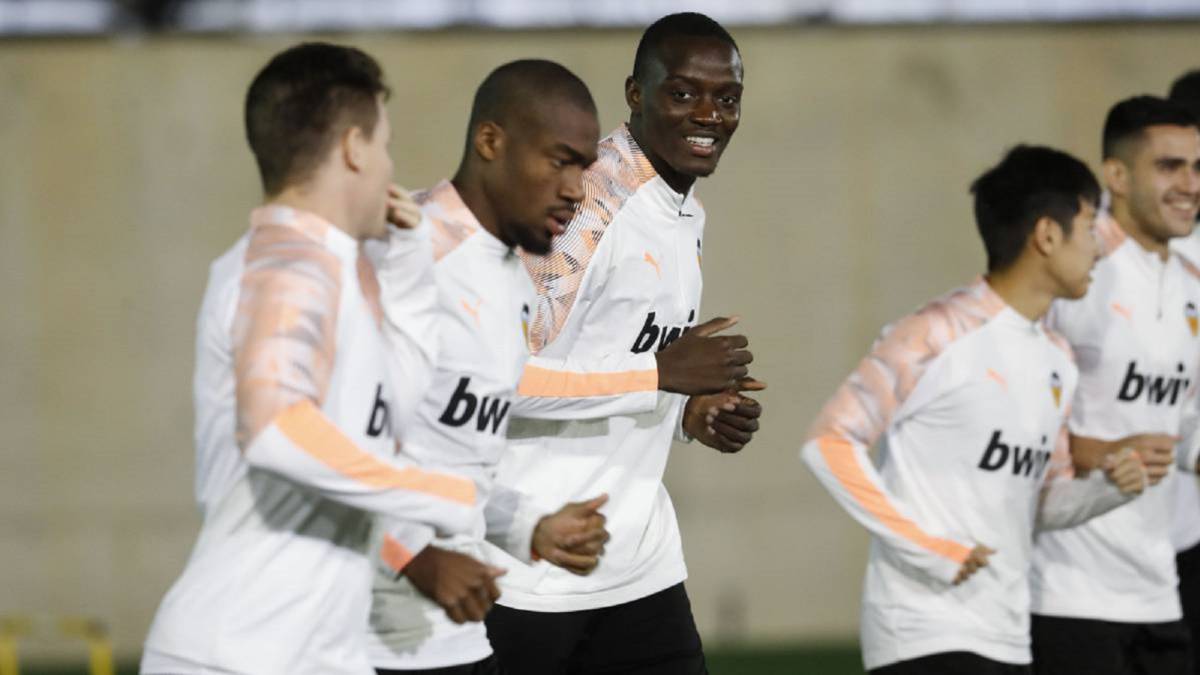 If last Wednesday the match against Chelsea went to Valencia, nothing is far from what will be lived on December 10 at the Johan Cruyff Arena. The che are obliged to win if they want to move to eighths and for that game they will not be able to count on Ezequiel Garay, who is sanctioned. This means that Mouctar Diakhaby has set the goal to be available to Ajax. The Frenchman was injured from the soleus of his left leg on November 2 in front of Espanyol and after a month's leave, his return to the playing fields is close.
Seven days to visit Ajax, the Frenchman is going to have to get ready against the clock. All in all, Diakhaby is optimistic. Its closest environment recognized a few days ago that this week could already return to training, even if it was progressively and alone.
The situation is similar to that of Coquelin, who also had to get in tune quickly to reach Chelsea. The Frenchman managed to enter the list, but his feelings were not entirely good to start from the beginning. In fact, he stopped his start at eleven and played only a few minutes.
For the central also the sensations that will accumulate with the course of the days will be key. But without a doubt, the sooner you jump to the green, the more chances you will get there. Several days ago he could already be seen in the field, although he barely made a short continuous career.
In case of not recovering on time, Mangala will have to assume the position. The defender has complied when he has played and left everything. However, he is still in doubt that he is fully prepared to face a team of the caliber of Ajax.
Photos from as.com