Dembélé is already recovering in Qatar
The French striker, who began his rehabilitation sessions at the Aspetar center in Doha last Monday, is scheduled to be in the Qatari capital for about three weeks.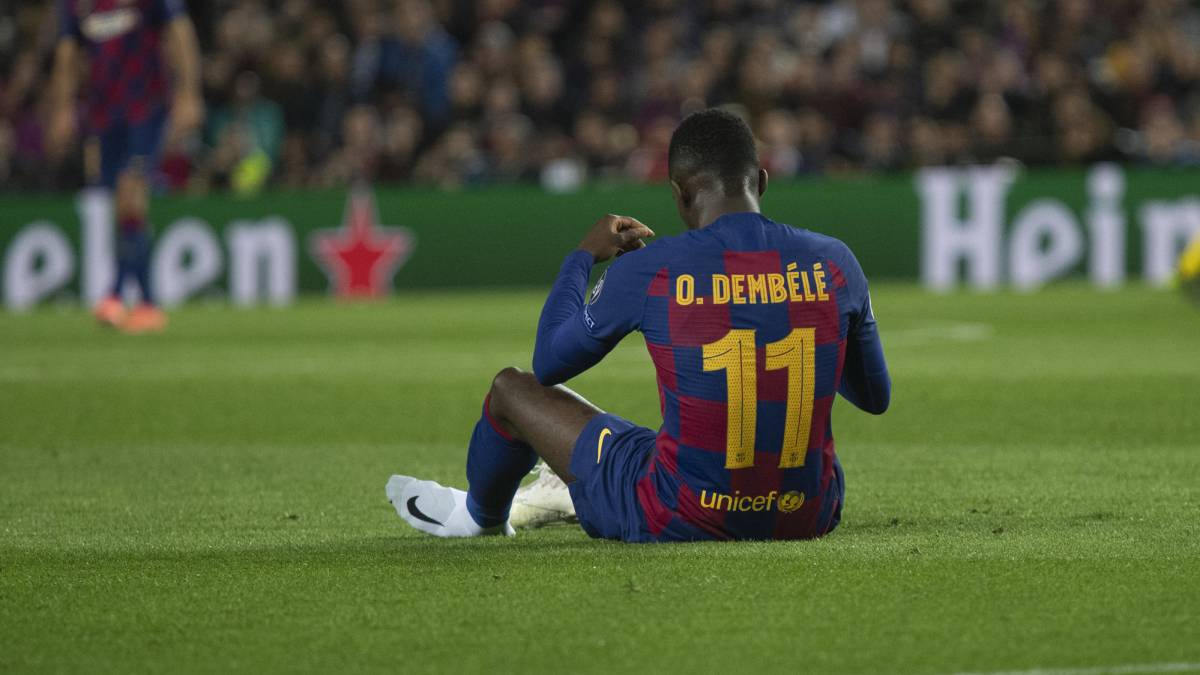 Ousmane Dembélé has already begun his recovery after suffering a rupture in the biceps femoris of his right leg with involvement in the tendon a week ago. A recovery that has begun far from Barcelona by choosing Qatar as the epicenter of its rehabilitation. The reason is because in its capital, Doha, is one of the most recognized medical centers specialized in sports traumatology on the planet: the Aspetar hospital. In fact, it was his compatriot Samuel Umtiti, who was a year in Qatar almost three weeks ago to solve the joint degeneration of his left knee, who advised the striker a change of air.
Dembélé intends to be in Qatar for about three weeks to lay the foundations for a rehabilitation that will initially be extended until the end of February. In the medical statement of the club a forecast of about ten weeks was noted for the player to return to the playing fields. And it is that to the rupture of the biceps femoris it is also necessary to add a partial involvement of the tendon of the same muscle, so the extent of the lesion is still much greater and with a more complicated component in therapeutics.
The decision to march to Qatar, agreed with the club, will also serve the player to make a mental 'reset'. And it is that this last injury - the ninth since he is in Barcelona and the third this season - is the one that has affected him most emotionally. They tell inside the locker room that Dembélé was literally sunk after injuring himself in the match against Borussia de Dortmund and that he was wondering, "why?", While he kept crying inconsolably. Reasons for regrets had the striker: he had been complying with the recommendations of the club in the diet and leading a much more orderly extra-sports life. But even then, he has been able to avoid relapse once again.
Dembélé's idea is to return before the Christmas holidays - surely on December 18, taking advantage of the fact that Barcelona plays against Real Madrid in the postponed LaLiga match - and then continues its recovery in the Sports City. In any case, your leg will be the one that will finally mark the deadlines. The only certainty is that the international does not intend to take any risk and will only return when he feels physically and mentally recovered.
Photos from as.com