Darío repeats in a Villarreal-Atlético ... but of rojiblanco
The forward returns to La Cerámica, where in 2016 he lived the same game tonight, although as a yellow player. He trained there since he was 11 years old.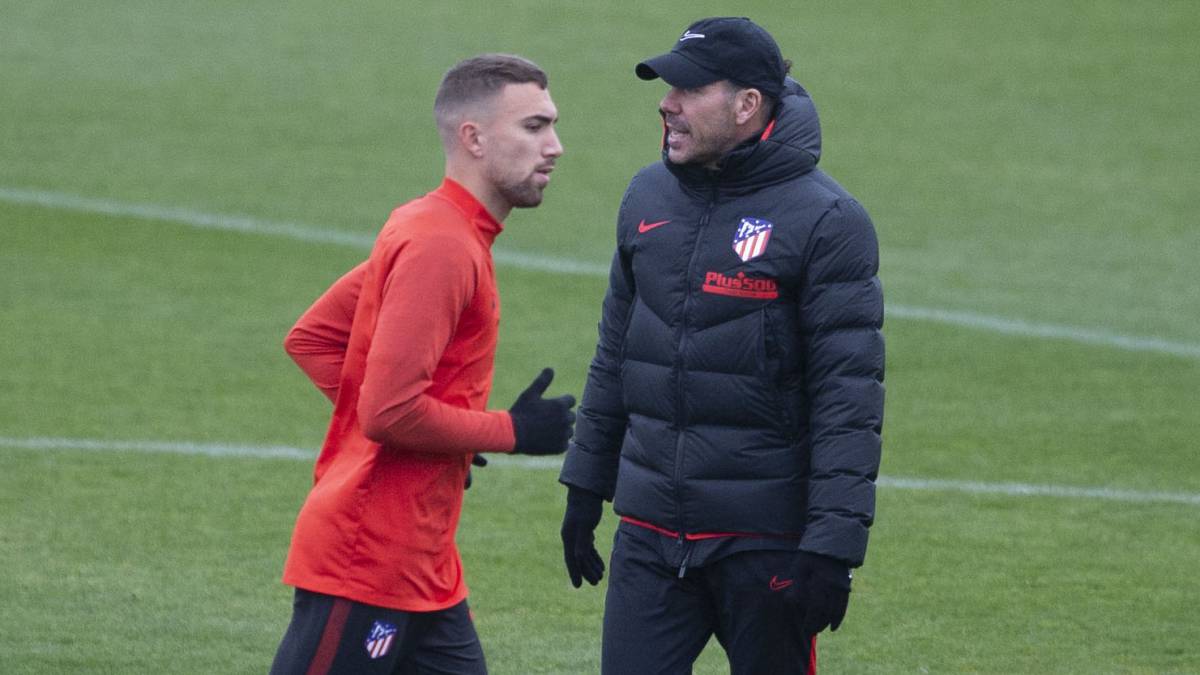 Dario Poveda, 22, arrived at Villarreal with eleven, as one of the promises of the future, and returns home tonight as a rival. He left his village, San Vicent del Raspeig, to play in Alicante and to reach the La Plana club shortly. He went through almost every stage of soccer eleven in yellow, growing as a footballer and person, between the Sports City and Ceramics. As a youth and in a MIC tournament he had a detail that gave him fame, by giving up his boots to an opponent of the Uganda team he did not have to play.
Poveda played as a very young goalkeeper, but opted for the attack. He won the youth league, went through Villarreal C a year to play season and a half with the first subsidiary in Segunda B. Calleja has been a benchmark, since he had it as a youth and made him debut in Europa League. The coach explained: "I really appreciate Darío. I think he is a player with characteristics and a level that can be adapted to Atlético. He is a footballer with a lot of work, who goes well on his back, is very intelligent and understands very well the game ".
The funny thing is that his first call in the category came from the hand of Escribá who, like Simeone, cited him before the shortage in the lead. The absences of Bakambu and Soldier led him to the list of the 15th day (December 12) of 16-17, in a match between Villarreal and Atlético in La Cerámica (3-0). That is, the same as tonight ... only that Darío will be a visitor and rojiblanco.
Almost three years later (it would take six days), Darío returns to the Ceramics Stadium. The referee Hernández Hernández and several soccer players also repeat. On the local side, Asenjo, Mario, Trigueros, Andrés and Leo Suárez; and on the athletic side Oblak, Koke and Saul. In that game he did not play, but he did it in Europa League and, later, in the League, two minutes in the field of Levante.
In the summer of 2018, the battering ram and Germán Valera (who was 16 years old) exchanged the yellow quarry for the red-and-white, with the consequent anger of Roig for the Under-17. Now both shine with Atleti B and Darío is seen even with the first team. The tip returns to La Cerámica, his home, where three years ago he dreamed that he could be a footballer on the bench of this same meeting.
Photos from as.com