Courtois: "I measure two meters and the opponents can get a little nervous if I climb"
The Belgian goalkeeper spoke on Real Madrid TV about his participation in the play of Benzema's goal and stressed the importance of that goal.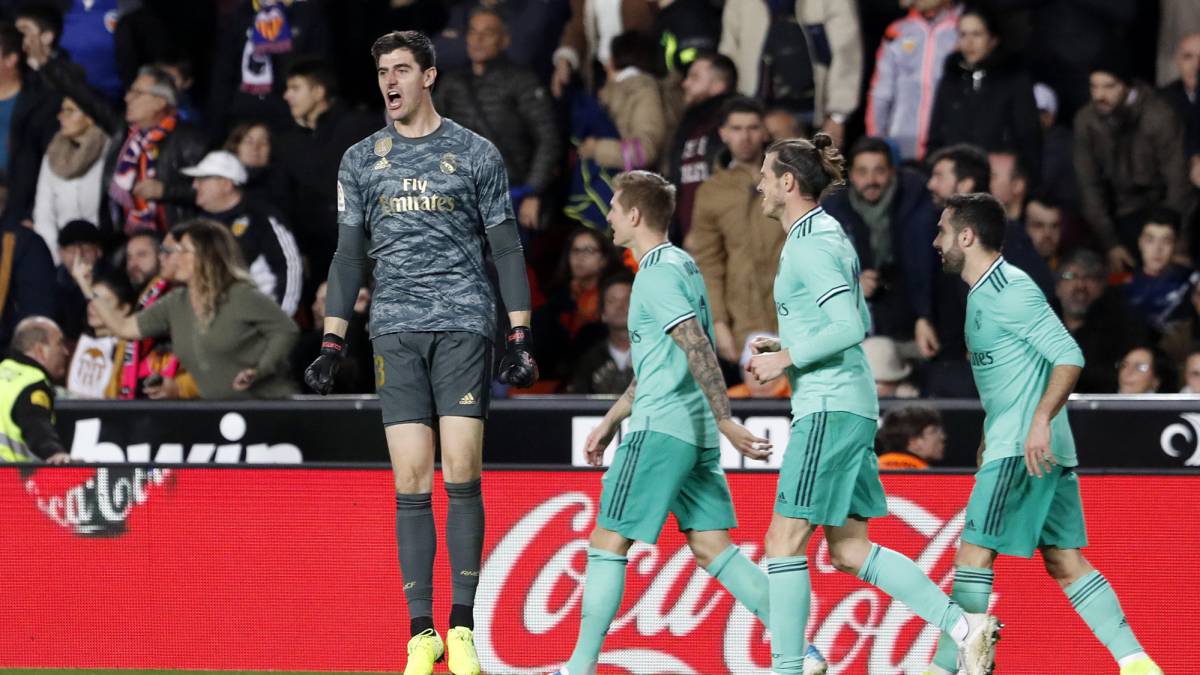 Last play: "I measure two meters and the opponents can get a little nervous if I go up. Toni (Kroos) hits the corners to the first post, I saw that the ball was going to my height and I finished off well. The ball later went to Benzema and scored. It was a good point achieved here. "
Subir the attack: "You have to climb with conviction that you are going to score it. Before that Vallejo could make the 2-0, but I made a good stop. I looked at the bench, but I knew I was going to climb because there were 30 seconds left. Between we all have to help. I also made two good stops in the second half ".
Moral reinforcement: "It gives us a small high, because if you go to Campo Nou losing 1-0, it is worse. Achieving a point in the last minutes always leaves a good taste in your mouth."
Carvajal: "I hope this point helps us win the League"
Empate in the discount: "Talk about Real Madrid not giving up until the end. We managed to tie at the last minute and hopefully this point helps us win this League
A valuable point: "If you can't win, don't lose. We got the game uphill, but the team has turned over and we got it."
Moral for the Camp Nou: "The team remains without losing and is very well cheered up. Today's mood boost is fantastic. Now we have to win at the Camp Nou to go on vacation at the top" .
Photos from as.com