Coma: "The brave is Alonso"
Marc will debut in the mythical raid in cars as co-driver of Fernando, not forgetting his new position at KTM as director of the brand in Spain.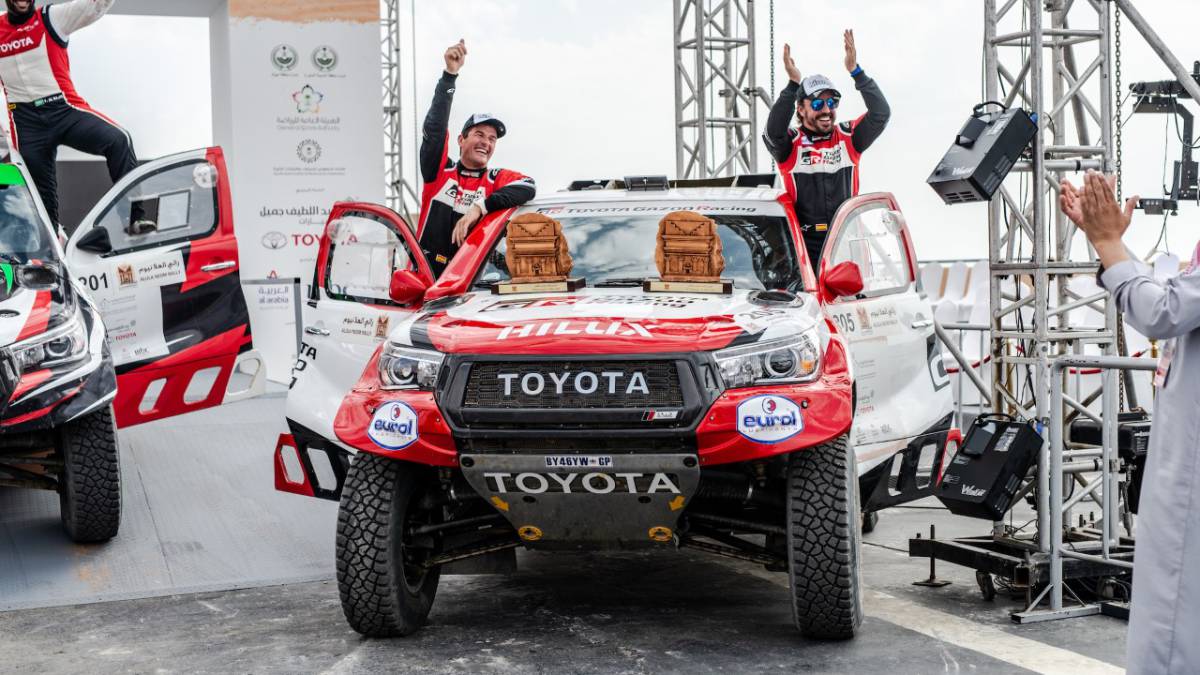 On May 9, KTM inaugurated the KTM Motohall in Mattighofen, a small Austrian town, the headquarters of its factory, a room whose hero-baptized room opens Marc Coma next to the ill-fated Fabrizio Meoni. There are 28 champions and today the director of KTM Spain says: "This work is a sign of the ambition of KTM." And it is that his new challenge, which the Dakar will face for the first time by car as co-driver of Fernando Alonso, does not take away from the pentacampeón on motorcycles the idea that his factory, great dominator in the land competitions, whether it is enduro, motocross or raids, "will also win a day in MotoGP" .
Ordago is important, but that of Aviá is very clear: "I am convinced, but the road is hard. MotoGP is the Champions League of motorcycles, and we have come to the challenge with our own DNA, our chassis, our suspensions and our engine ".
Talking with Coma inevitably happens these days, also to do it in the next Dakar in Saudi Arabia, which says: "The ways change, but the essence does not, and the passion for this race either. I am happy with this story and what least I have done so far is to do purely as a co-pilot, to try to help Fernando grow as fast as possible. This is what I liked most about this project, although I have work to do regarding my co-pilot role, because it is something that I have to refine since I have never done it before. I know what navigation is and get oriented perfectly, but I have to get used to doing it in the car, for which all the kilometers we have done so far have been very good for us ".
When asked who is braver of the two, if he or Alonso with the step taken, Coma says: "I believe that the brave is Fernando in all this. The one who is really exposed and the one that comes out of his comfort zone is him, I complicate my life because it is a new challenge and a leap for me, but the one who has taken on the strong challenge is he, that makes it great, I have to do more precise navigation now than on a motorcycle, with less vision and it's different. It's a mistake to think that it's much easier for me in the car. I have to see things and explain them to the driver so I can understand them. And I'm fit and with reduced mobility by the hans. ".
The preparations for the Dakar have not made him forget his new role at the helm of KTM Spain, although for this he has had the collaboration of a motorcycle industry classic, a great reference of the Austrian factory in our geography and for the that Coma has words of thanks: "This has been possible because César Rojo has done his part so that this could come out, because we were still both in KTM when this option to co-pilot with Fernando came up. We made a calendar that fit and that would not be a problem ".
Returning to the orange orbit of KTM, that sample to the world located in Mattighofen cost 35 million euros and required a year for its design, the work of the company Atelier Brückner, and four years for its construction. In its modern and cozy rooms its history is perfectly reflected in the competition and the street models, highlighting its enormous growth since 1992, when Stefan Pierer bought it when he was bankrupt.
Everything from there was better and, among his first ideas was to assign the characteristic orange color to his KTM, so that they could be recognized with the naked eye as is the case with other factories. KTM intends that this point be a pilgrimage center, so that they enjoy their championship hall, represented by mannequins with the clothes of the pilots next to their most famous motorcycles. The Spanish representation is in charge of Coma, Iván Cervantes and Pol Espargaró, but in the guide there would surely also be room for other pilots such as Laia Sanz and Jorge Prado. They are an important part of KTM, the factory that dreams of winning some day also on asphalt as it has already done on earth.
Photos from as.com