Chicharito goes out to deny that he will return to Chivas
The Mexican club is announcing a surprise in the form of signing and the Sevilla striker had to leave to deny that he will return home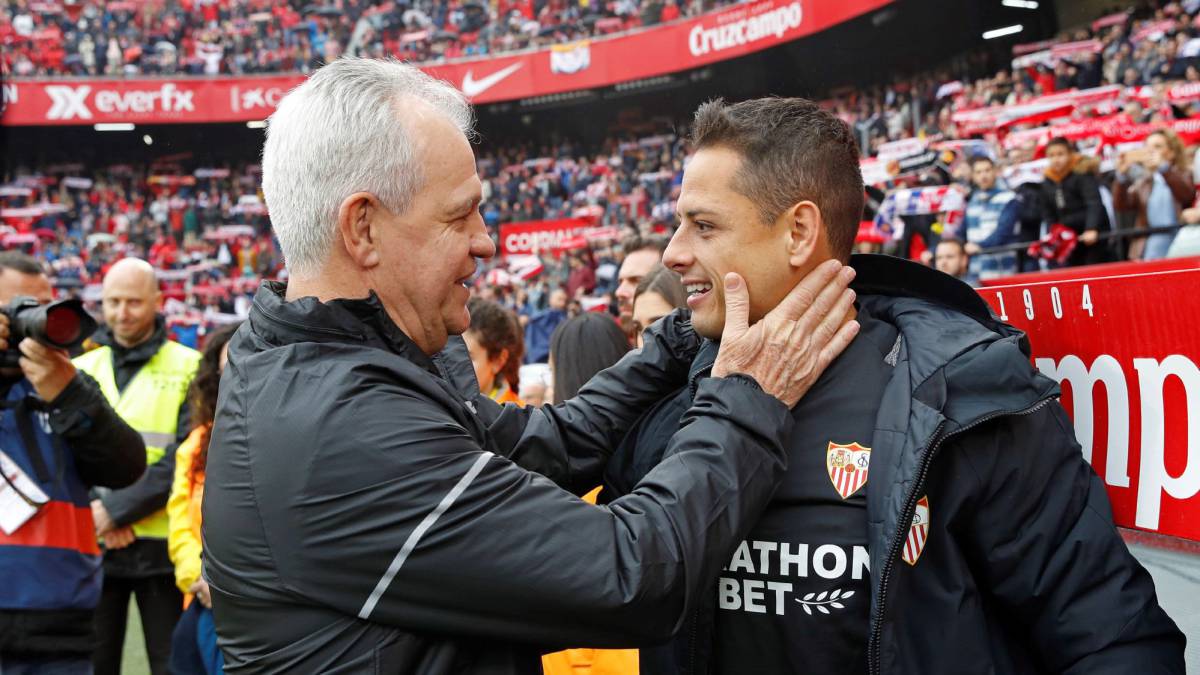 The parade of vanities that are social networks has caused those responsible for them in some clubs to seek a role that can sometimes have consequences. And it is at the time of announcing signings and renovations when this desire for prominence is unleashed, forcing the protagonists to intervene to cut the rumors.
The last example of this has affected Seville and Chicharito Hernández. In the period of signings in Mexico, Chivas de Guadalajara, club of origin of the Sevilla forward, has been announcing a surprise bomb for days that has not just been official. The little prominence of Chicharito in Nervión caused that there were those who fantasized about his return to Mexico, something that Chicharito denied strongly.
"I am not the surprise of Chivas. Greetings people!", Said Chicharito through his social networks. They are not the first rumors that interfere with the Mexican, which has also sounded to leave for the MLS this January. The intention of the player is still to succeed in Sevilla.
Photos from as.com