Celades meditates to include Jaume in the eleven of the derby
The inconvenience of Cillessen, the closeness of the game against Ajax and the good level of Almenara when he has played, the arguments for the change in the goal.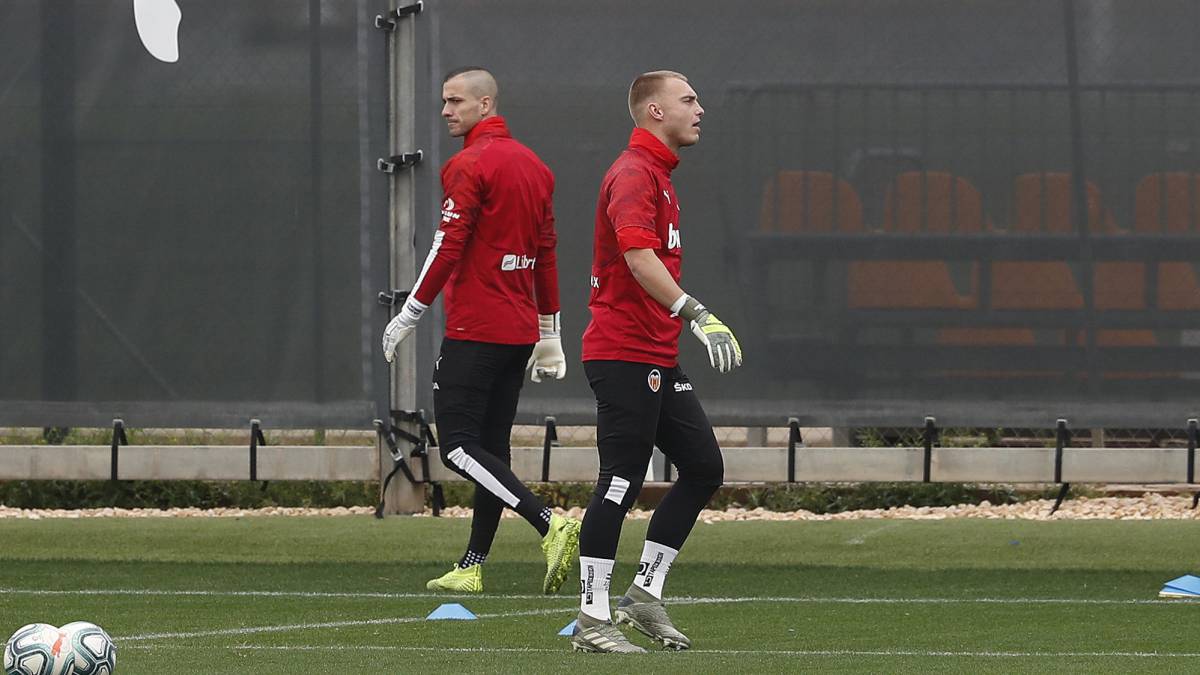 In the Valencia goal today there could be rotations. Everything will depend on a three-way conversation they will have today, before the game, Celades, Cillessen and the doctor of the entity ché. The Valencia goalkeeper suffered a jerk in the back last Thursday and retired to the locker room. It was an area that was already painful since the match against Villarreal. However, yesterday the Dutch goalkeeper returned to exercise without any problems and entered the call.
Despite everything, Celades meditates on the possibility of giving Jaume Doménech the starting gloves today, in the derby against Levante. The inconvenience of Cillessen, the closeness of the game of the year against Ajax and the fact of giving Jaume confidence are more than enough arguments for the Catalan coach to think about a rotation in the goal for this afternoon, in the duel against Levante.
So far, Jaume has played two games this season with Valencia. And in the two he has received three goals (six in total) despite having signed two great performances, especially against Osasuna, in El Sadar. That day, the Almenara conceded three goals although he avoided many more since he was finished 27 times at goal. Valencia fell defeated (3-1) .
A few days before, Jaume also played the 90 minutes against Getafe, in Mestalla. The blue team also endorsed three goals to Jaume, in the first days of Celades on the bench. The match ended (3-3) with that last play from Cucurella's hands not indicated by the referee. These have been two of the worst games of Valencia in the Celades era although the goalkeeper in the Cup won last season was not to blame. Today I could have a new opportunity.
Photos from as.com