Celades: "We are focused on Levante, not Ajax"
Valencia coach Albert Celades has not ruled out Jasper Cillessen for Saturday's game against Levante, even though the Dutchman withdrew from Thursday's session.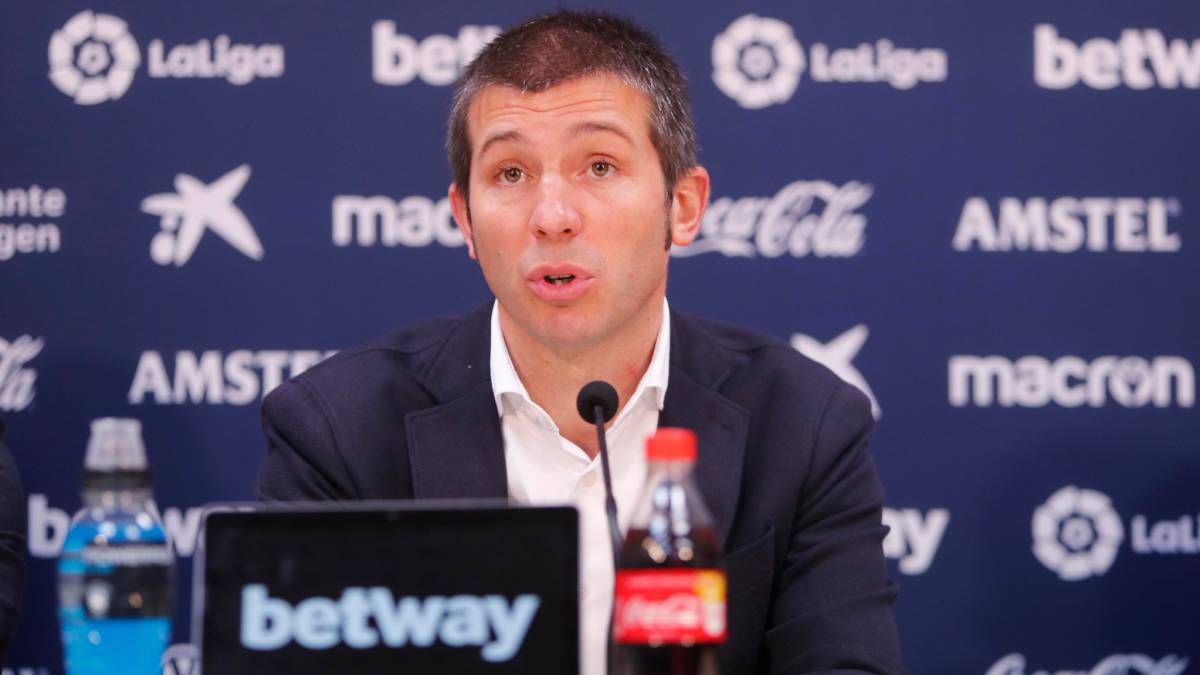 What happened to Cillessen and does Garay arrive?
Cillessen has retired from training because of caution. He felt uncomfortable. Tomorrow we will value. Garay has completed almost all workouts and in the last training it will be valued.
What virtues does Levante have?
My opinion about Levante is that I like it a lot. He is daring, offensive, has good players, but above all the proposal. It is daring. It is a team that we all like to see play. As a local, it has very good numbers and will make us very difficult.
This match arrives in a similar setting as the visit to Betis, when there was a Champions game afterwards, could it be divided?
It has to be easy to change the chip, because we are focused on the Levante match. We do not think of any other. We cannot be thinking about Tuesday because we are not so left over. We have to live with these situations and we are doing it. Saturday's game is a derby and is important for everyone.
Is your first derby, does that give you a plus of motivation?
For the part that touches me, excited to play a game like this. It is a new situation for me. The attitude of the players is very good. We have passed or continue with many players with predisposition. The casualties have always tried to relativize them. The predisposition of the players is admirable.
What is the key to Levante in your home?
If you have that statistic for something it will be. Then there is the opinion of each one, but its reality is that at home it is a very good team. He has good players and is well managed. If Valencia has not won here for so long, it is because in the Ciutat de València it is difficult for anyone.
Were you aware from the first diagnosis that Guedes' injury was so serious, did you consult Dr. Cugat?
I said I didn't want to cover deadlines because I had already made a mistake with Guedes. I thought it was going to be incorporated and it wasn't like that. I have not talked about Guedes with Dr. Cugat. The diagnosis we received at the first moment, obviously, is not so, because otherwise I would not have said that I would return to training. He is trying his best and what we do from the inside is to help him. His will is maximum so that it is
Don't you think it's more normal for players to think about Ajax?
For the part that corresponds to me, we are focusing on the Levante match.
Are you considering making changes to the lineup, for example Gameiro?
Let's try to make the best possible team for this match. We come with the intention of winning this match.
How is Kondogbia and Diakhaby?
We are recovering people and we will make a final assessment.
What is the key to the derby?
We will have to play a very good game. Try to disconnect your most important players but your strength lies in the group.
The team is giving everything in the matches and they end up breathless, what is the reason?
It is due to the large number of games of maximum demand and level. We owe it to that. We appreciate it.
How did you see from a distance the derbies between Levante and Valencia?
I always saw him as a city derby, a different party. There may be economic differences, but in these matches everything is equaled.
Photos from as.com