Castro: "It's a peace of mind to travel with work done"
The president of Seville describes as "magnificent" the feelings that the team is giving up to date.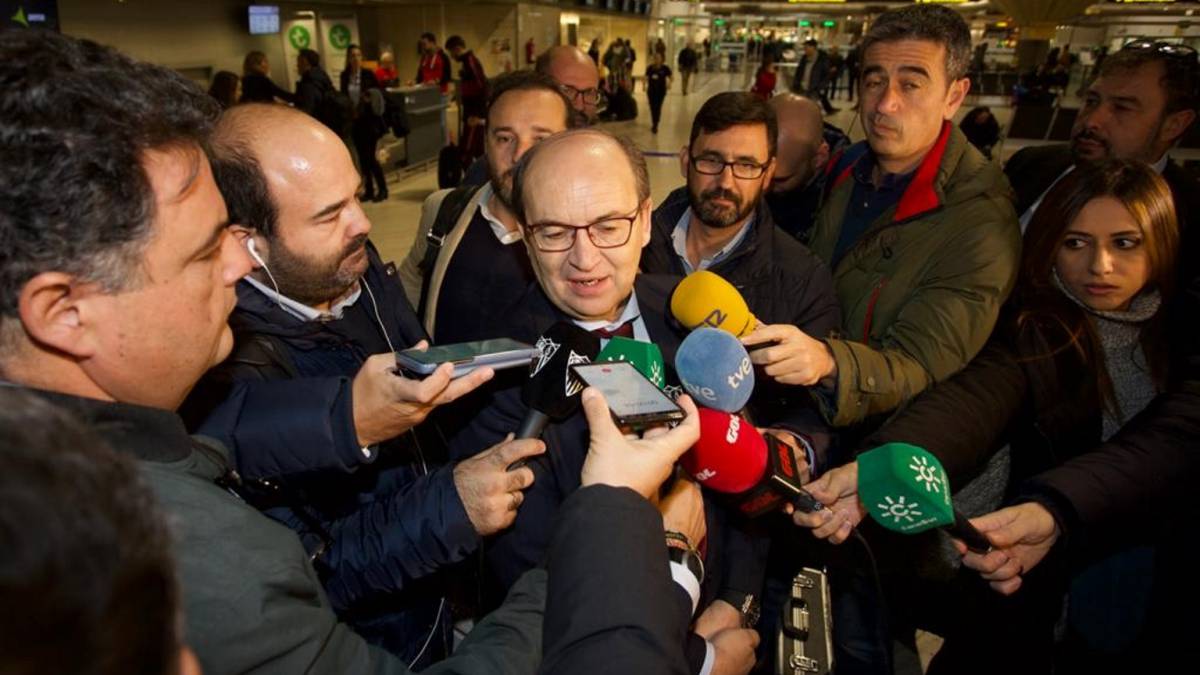 Partido: "It is a peace of mind to travel with the work done. It will be a nice match that will surely lead to seeing the less usual" .
Racha: "Winning is something that goes with our DNA. We hope to win the sixth in a row that would be a record, although the important thing is that we are already classified."
Note to the team: "We are very happy because in addition to the results we are seeing a recognizable team that fights and plays with quality. But the notes must be put in May, although we are on the right track."
Lack of goal: "We have three strikers that are true have not scored many goals but I am sure that some of them will break to score goals" .
Market: "We have to be focused on continuing to win games. The winter market will come. We have made an important effort this summer."
Change: "I see a more reliable team in the game and with more balance, which makes me think that we will not fall apart as in previous years. The sensations are magnificent."
Photos from as.com