Carmelo has done it: the Blazers confirm him until the end of the season
The franchise will exercise the clause of its contract so that the player is with them all season. Its performance, well above expected.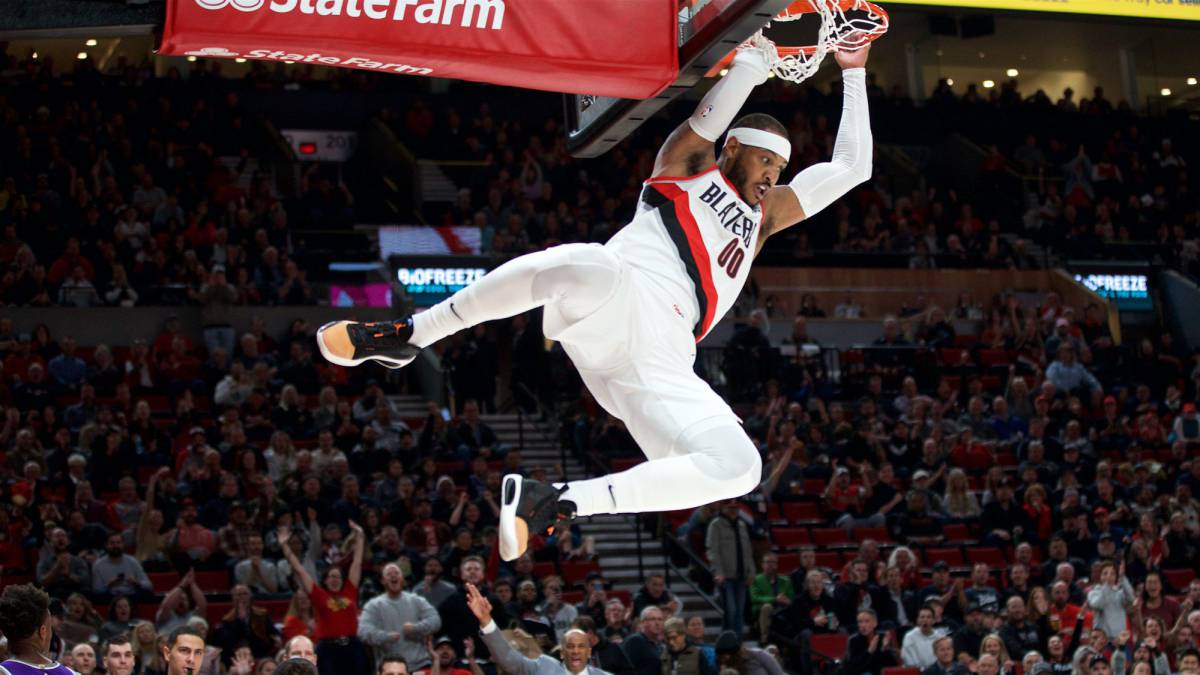 The Portland Trail Blazers intend to have Carmelo Anthony until the end of the season and for this they will exercise the clause that will make their unsecured contract guaranteed. This was reported by Adrian Wojnarowski, who indicated that they had until the beginning of January to make it effective but it seems that they will not wait so long, since the player's performance has convinced those responsible for the franchise. Carmelo had been without a team for a year since the Houston Rockets, with whom he played just ten games, decided to do without it. During all this time and in the absence of interest from other teams, it was thought that the NBA's career could have come to an end.
The Blazers appeared out of nowhere to offer him a new opportunity and the power forward is performing well above expectations considering the time he had been standing and the image he had left both in Houston and Oklahoma, the last two cities where had played. "It is a pleasure to have him on the team. He is enjoying the experience and it is a breath of fresh air that we needed," explained his coach, Terry Sttots, who was "impressed" by the way he had reached the team after one year stop
In the eight games he has been with Portland, he has already had time to be chosen player of the week, last year, thanks to 22.3 points, 7.7 rebounds and 2.7 assists on average and a 3-0 record. An election that has raised some criticism, but beyond the prize is a player who contributes to his team. The Blazers show a +14.2 for every 100 possessions in which their new player is present. So for now we can continue to see Carmelo play until the end of the season at least
Photos from as.com