Calleja: "A complicated game awaits us, but we are prepared to win it"
The Villarreal coach acknowledges that the short-term goal is to "win the remaining games until Christmas."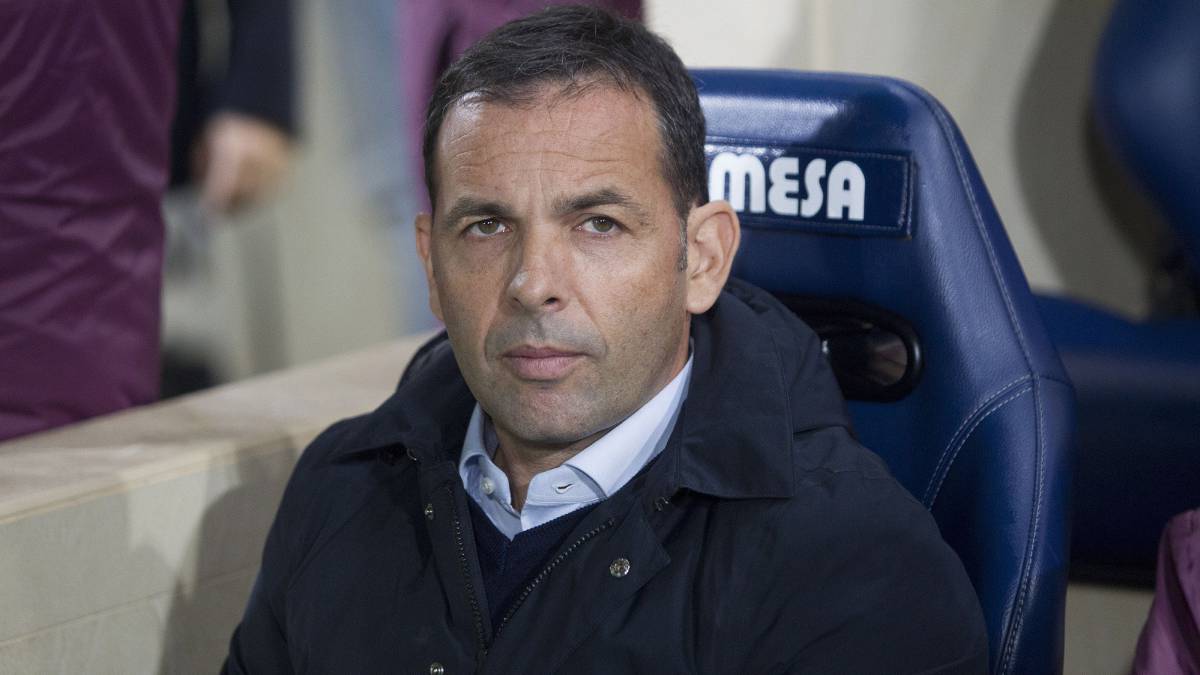 Javier Calleja, Villarreal coach, acknowledges that the match against Sevilla "is one of the most complicated that can be played in the League", since the Andalusian team is "one of the best teams in the championship". Although for the yellow coach, it is time to "win a match like this", since doing so "the team would regain a lot of confidence." Therefore, he recognizes that the short-term objective is to be able to "win the remaining games until Christmas."
Complicated match in Seville: "We are facing one of the best teams in the championship, both by game and by classification. They arrive at a good time and are playing at a very good level. We know that it will not be easy, but we are working hard to be able to add that victory and win one of the most fit teams in the championship ".
They come from playing on Thursday in Europe: "They have a great squad, in fact it is being shown that they are doing a lot of rotations and the team does not suffer. They played on Thursday, but gave most of the regulars a rest, so no I think it will affect them in the face of Sunday ".
The team has been improving: "I think that against Valencia and Atlético de Madrid we have competed well, we just needed to achieve a good result. I think the team showed its face and did it well, so we hope to continue on that line, knowing that each once we face the teams in the upper zone we are good and we face ".
Objective to win the remaining three: "We want to win the three remaining games until the end of the year, the challenge and the objective is that. It is a complicated challenge with very tough rivals, but we think we can do it and that is the idea with the that we are working on ".
Changes in the center of the field: "We must look for the player who is one hundred percent in all aspects, we must take advantage of the players who are in a good time and take advantage of it. Both Manu Trigueros, Anguissa, Iborra and Santi are all players of guarantees and who can help us. So we are going to bet on those who arrive at the match in better conditions ".
Anguissa at a great moment: "Anguissa is a player who is going to more, and in the most difficult games given. In the most difficult games is when he has taken his best football, and not only in defense. We all thought it was a player with more defensive cut, but as we are seeing, he is a player with more arrival and with a punch. He is becoming a very heavy player for the team. "
Cazorla: "Cazorla is an important player, we will see tomorrow how he will be, he has worked well and without discomfort. It is true that he has some discomfort, so he is already to be summoned and that is already very important. He is a player of a lot of weight in the field and for the group, since it is a great reference for all ".
Navas and Reguilón the danger: "They are a very balanced team, it is something we already knew. But it is true that on the outside it has two daggers such as Navas and Reguilón, two players who arrive a lot and with a lot of danger, they have quality and a lot of travel We know that it gives them a lot, but we know it is not easy to stop them. They are quality and talented players, so it is not easy to cancel that.
Good moment of Mario: "Mario is at a great level, I am seeing the best Mario. A player who gives security in defense, is working very well and winning many duels. To which he adds is a player who is incorporated many times by surprise, choosing those appearances very well. He may be lacking that final definition, but we know that this is not his forte. He is a player who gives us a lot of security behind and that when he is physically strong he gives us many things ".
Lack of success: "We are arriving a lot and it is true that we are missing success, but I think it is something that is going on gusts, and that this will improve for sure. We are not having success with all the offensive baggage that we generate, but as I said they are streaks and it will change for sure. Our idea is to maintain that intensity in the game and the security of the last matches, and from there continue generating the same or more occasions ".
Winning in Seville changes everything: "Seville is one of those matches that we know that if we win it changes things. Winning is not easy, it depends on many factors, but we are working to reach this match with the best winning options. It will be a match complicated, but we are convinced that we can win it. It is a complicated field, of which more, but we do not go with fear or anything like that. "
Photos from as.com