Busquets, the invisible player
The Blaugrana midfielder lives with absolute normality his systematic failure among the candidates to win the Golden Ball.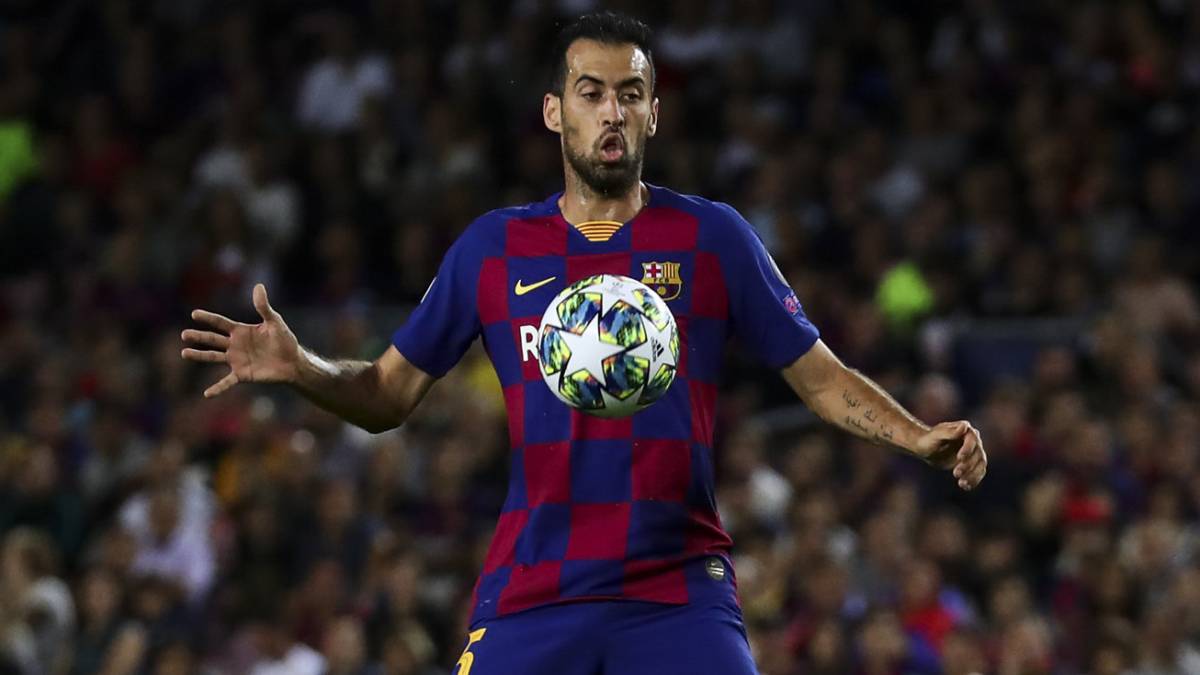 "If one day I could reincarnate I would like to do it in Sergio Busquets," Vicente Del Bosque showed himself in his day when he was the Spanish coach and was asked about his pupil. Years later, Pep Guardiola and Luis Enrique also signed up for reincarnation to define the role of Sergio Busquets in the team.
However, so many compliments and acknowledgments from his coaches and fellow professionals have not served him to visualize his name among the individual awards. In fact, among the twelve seasons he has been in professional football, only once was he among the 23 nominees and it was precisely when journalists, coaches and soccer players joined in the prize. It was the year 2012, after winning the European Championship, when his name appeared for the first and last time, along with his teammates Iniesta, Xavi, Piqué and Messi. In fact, it finely finished in the twentieth position, just above Piqué, Benzema and Balotelli.
In the year that Spain won the World Cup, 2010, a total of seven Spanish players were included (Xavi, Iniesta, Xabi Alonso, Puyol, Cesc, Villa and Casillas), but not the midfielder.
In 2015, with the trident under his arm, the Golden Ball made him incomprehensible again. On that occasion, the Blaugrana nominees were Messi, Luis Suárez, Neymar, Iniesta, Rakitic and Mascherano.
For which many is the best defensive pivot on the planet, he still has a pending account at the time of the valuations in the individual awards. This year his name has been relegated again in the background, but this time it has been no surprise.
We are talking about a fireproof player that adds 552 games with Barcelona and 116 with the National Team. Undisputed headline with all the coaches he has had, his introverted personality and his remote play on many occasions in the area, have made it very difficult to win the media pulse compared to other players far inferior to Badia. However, Busquets lives his anonymity in a natural and pragmatic way, always thinking of the collective rather than the personal.
Yes, his great handicap is the goals. He has only scored 15 with Barça (8 in the League, 4 in the Champions League, 1 in the Cup and another in the World Clubs) and 2 with La Roja. 17 goals in 668 games. But its role in the field is another: make sense of the game and set the pace of the game. In that it is simply the best.
Photos from as.com