Budimir: "There is no formula to stop Messi"
The Croatian striker of Real Mallorca already knows what it is to score at Camp Nou. He did it with Sampdoria in a Joan Gamper Trophy three years ago.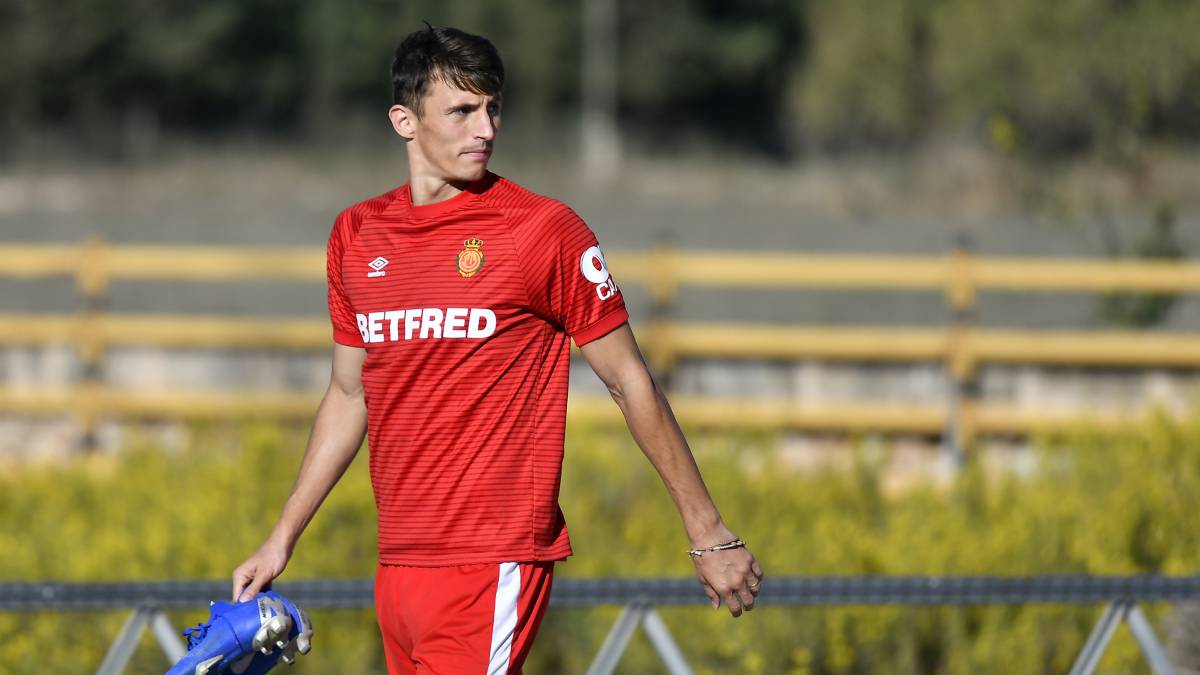 Striker Ante Budimir and central Martin Vlajent are the only Real Mallorca players in the fifteenth round although in the case of the Croatian striker he has been replaced in much of the games unlike the Slovak who is the only one who has played it everything.
Budimir, author of three goals, two of them in the visit to Getafe, is the reference striker in the Balearic team and shares the scoring ability with Dani Rodríguez, author of three goals, and with Lago Junior who has scored four, three of them penalty.
Curiously, Budimir already knows what it is to dial in the Camp Nou. He did it on August 10, 2016 at the Joan Gamper Trophy wearing the Sampdoria shirt in a match that ended 3-2 for the locals. Budimir scored the second goal of the Italian team that closed the final score.
On that goal, Budimir states that "it is not written anywhere because it was a friendly match, but it is a goal I remember." Budimir played the entire second part of that game and scored 77 minutes beating Ter Stegen.
On Saturday's appointment, the Croatian says that "we are aware that we are going to play against one of the best teams in the world" although he says that nothing has changed during the work week: "but we train the same as always because it is the same for we prepare the match against Barcelona or the previous match against Betis, what it is about is that we work on improving details, that's why we work in the usual line ".
Asked if the visit to Camp Nou could mean achieving the first points of the season away from home, Budimir believes that "in the previous game away from home we already deserved to score in Levante field, and now inside there is a positivism that makes me to think that why we cannot win our first point away from home against Barcelona, to me with a 0-0 like Juve last season or Slavia of Prague this season I will be happy ".
Budimir has studied the lesson well when he states that "statistically they lose only one game every year at home and give up two or three draws, it is very difficult to earn points there but as I live football and life always looking for the positive side, do why can't we win this year at the Camp Nou? "
Reflecting on the sayings, Budimir is aware that for this "we have to do many things well and they many things less well."
To the million-dollar question, how do we have to stop Messi? Budimir makes clear his answer: "There is no such formula, we all have to be at a very high level individually and also as a team, and playing at a high level will cover Messi or any of them ".
In the scorer chapter Mallorca is having a hard time finding a goal. It generates many occasions but does not transform them from there that it has scored 14 goals in 15 games and five have been from the penalty point. On the scoring ability, the vermilion striker says that in the Camp Nou "to do something you have to score at least two goals and just like Betis Day we generate a lot to score only one, it would be better to create less but score more" .
Finally Budimir valued positively the new competition that has already been incorporated into the group, that of the Colombian Cucho Hernández. On his new partner and rival for a position in the front line, the Croatian believes that "he is a very powerful player, young and with great possibilities, in addition to having experience in the top category, he will help us and help Mallorca in what is left in season ".
Photos from as.com