Briatore: "Ferrari already has a pilot of the caliber of Hamilton"
The former Renault team leader and Vitantonio Liuzzi bet on giving greater prominence to the figure of Charles Leclerc: "Two roosters in the same chicken coop would be counterproductive."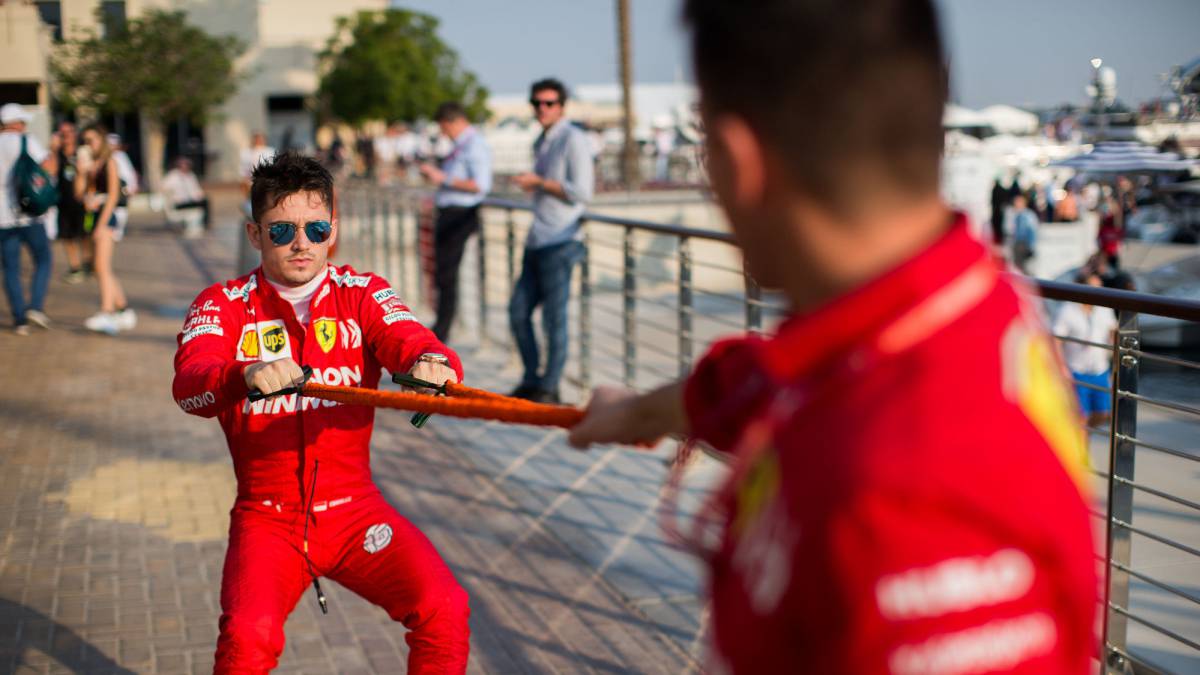 As much as Toto Wolff has estimated at 75% the chances of Lewis Hamilton extending his relationship with Mercedes beyond 2020, the possible signing of the hexacampeón by Ferrari remains the main focus of current events in the Formula 1 World Championship, especially in Italy .
Because Sebastian Vettel one more year, and there are already five, not only has he not managed to break the long drought that Scuderia accumulates in the 'Great Circus', but for the first time since he landed in Maranello to replace Fernando Alonso, the press of the transalpine country has begun to question his leadership in the Scuderia due to the commendable push of Charles Lecler.
Precisely, Leclerc's remarkable performance in his first season behind the wheel of a Ferrari (Two wins, seven pole positions, four fastest laps or 10 podiums) has been taken as a reference by Flavio Briatore and Vitantonio Liuzzi to defend that Cavallino Rampante does not need immediately hire Lewis Hamilton to replace Vettel.
"Lewis Hamilton is a great driver, but I would wait a while because it seems that Ferrari already has a Hamilton-sized driver," Briatore said in clear reference to the young Monegasque driver. "Having two very valuable drivers on the same team can be a risk, as we have seen this year with Vettel and Leclerc. Do not forget that in recent years, given the superiority of Mercedes, Hamilton has been able to drive very relaxed, almost never making mistakes This could change if I were under pressure next to Leclerc at Ferrari, "continued the former Renault boss at the agency 'AdnKronos'.
A thought that Liuzzi also shares: "In my opinion, Ferrari already has a young and fast driver who can return the title to Maranello. It would be interesting to see Lewis in a Ferrari, but I think having two roosters in the same chicken coop would be counterproductive. "
Photos from as.com