"Winning Betis you reconnect and see the light"
From 2001 to 2011, Javi Chica played in the subsidiary and in Espanyol, with which he managed to be UEFA runner-up in 2007 and the Cup in 2006. From 2011 to 2014 he played at Betis and went down in the European year.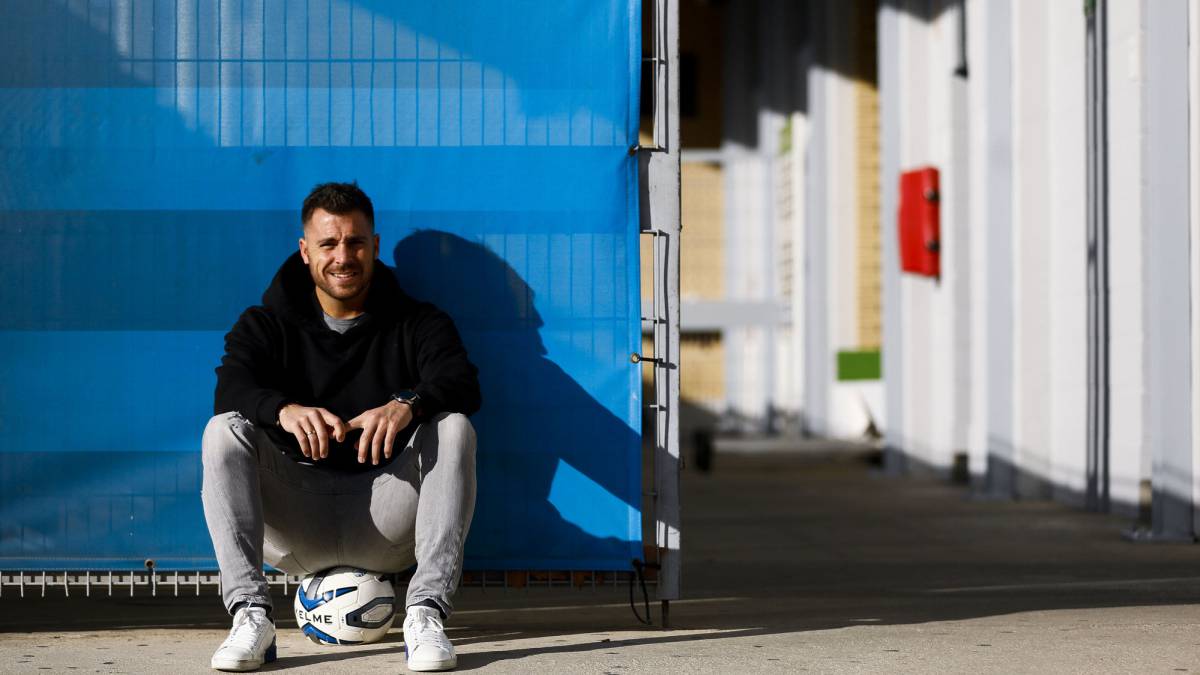 What do Espanyol and Betis mean in their career?
Espanyol is everything to me. I arrived with ten years to the fry and ascended until playing in First. I grew up, I trained and learned. Betis is not a team anymore, since it was the first after Espanyol. He opted for me, I left home, I became independent, I went with what is now my wife ...
What calls you to be optimistic and believe that Espanyol will be saved?
Having experienced similar situations. From the outside it dramatizes a lot. The situation is complicated, but sometimes from inside you see it differently. I was the first in my player stage to look at the classification and say: 'If we win, we are two points away.' If you win Betis, you connect and see the light
Why do you think from your experience that this situation has been reached?
There is a change of coach, you start the course losing against Sevilla, you are focused on the Europa League from the beginning ... The whole preseason are official matches. And then comes the League and you are somewhat clueless. Unconsciously, the player sometimes thinks like that.
Europe therefore affects
For many years it was not played and there are also few players who have been in regular teams in Europe. Only Diego López, David López or Estebán Granero ... The player is excited, represents the focus and motivates. LaLiga too, but you come from a long trip, to play on Thursday and it's not the same. Espanyol could use to play Mondays. It affects mentally. I read Moisés Hurtado who spoke on Twitter with fans who said that CSKA had to win, that the feelings for the match against Betis were important ... But when he has won in Europe then that positivism has not moved in LaLiga. Does not affect
And you see the team go far in Europe?
With Betis, we went to Segunda and Sevilla eliminated us in the penalty shootout to access European semifinals. In the end that Betis had a very good team, with names, but he went to the hole. It is the mentality. It can go far.
Did it bother you to lose the European streak since you also collaborated on 06-07?
We put our grain of sand. Annoyance, but what matters is to win Betis. Change this streak to win Betis to see the light
How would Betis fans like a situation like the current one of Espanyol?
Everything is lived differently. There were children who did not go to school. I remember a ten year old with a shirt that said 'Betis is my life, don't play with her'. It hits you.
And, above, Betis arrives with Rubi on the verdiblanco bench. Was your departure the beginning of the problems?
Rubi gave a magnificent collective and individual performance and is difficult to match. Gallego came from the house and knew everyone, and for whatever reason everything turns. I don't know who the club bet on the most, it's all that past water. In sight are the growth of Hermoso and Borja and the money that was taken out for them, including everything that was said about Roca. Melendo knocked down the door and Pedrosa played at the end. We don't know more details about what happened. Maybe Rubi didn't bet on Espanyol or the club didn't do it for him.
How do you rate the reception that awaits you?
There are things we will not know about your departure. The fans go to the stadium and vent. Sometimes rightly and sometimes without. I see the 'Girl Selection' unfair and I didn't like it when they whistled in Seville. It is important to support the player
Photos from as.com