Betic offensive by Palhinha, Portuguese pivot of Braga
The midfielder, who is 24 years old and measures 1.90, is assigned by Sporting Lisbon and would cost between five and ten million euros.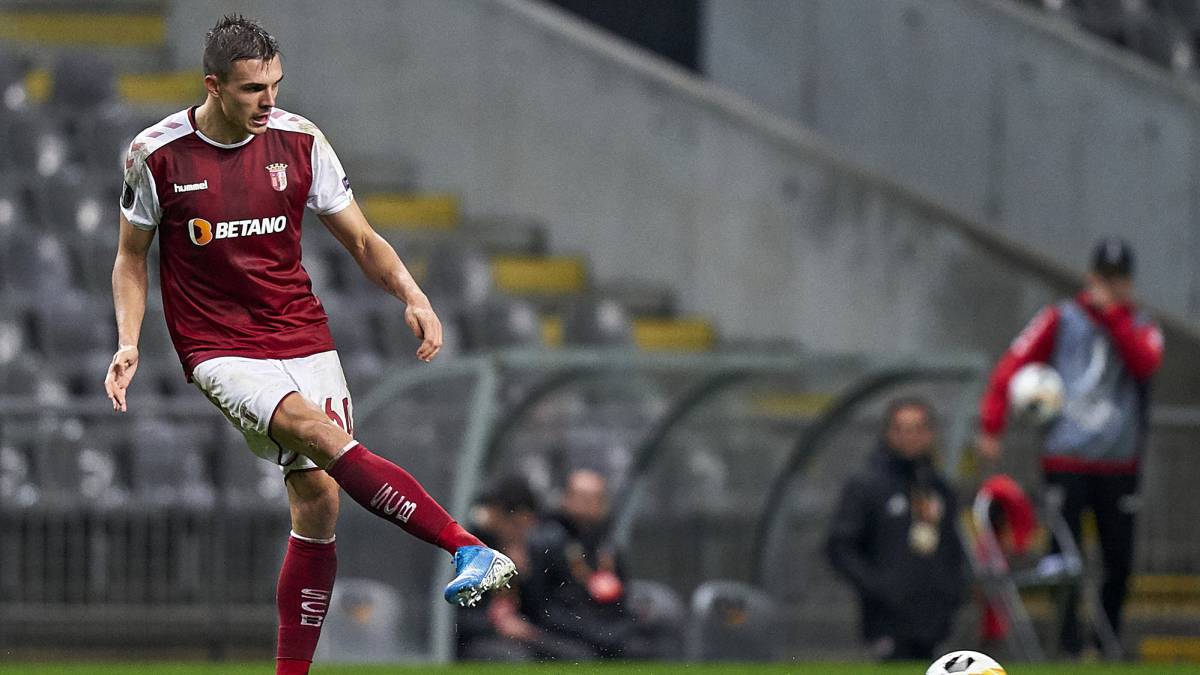 Betis negotiates the incorporation of the Portuguese pivot Joao Palhinha, 24 years old. Play in the Sporting de Braga of the LIga NOS on loan from Sporting de Portugal and has stood out this year. Its price would be between five and 10 million euros, of which a percentage would be for its current team, still reluctant to part with it mid-season
Palhinha has played this season already 20 official matches between League, Cup, European classification and Europa League. He has scored a goal. It acts as an eminently defensive midfielder, a position that Betis needs to strengthen as soon as possible, and can also function as central. It measures 1.90 and is international with the lower categories of Portugal.
His coach, the exrealist Ricardo Sá Pinto, wants to keep him until the end of the campaign after having given him unquestioned ownership in recent months. Betis has other options but this is the preferred one and he knows that he will have to increase his initial offer, of just over five million euros, if he wants the player to end up wearing the verdiblanca. And that happens, if it can be, since the winter market opens, on January 1
Photos from as.com