Benzema, goals that give Leagues
In Mestalla he covered himself with the epic of Ramos and scored the latest goal of his career, in 94'28 ''. Its key targets have given Real Madrid seven points ...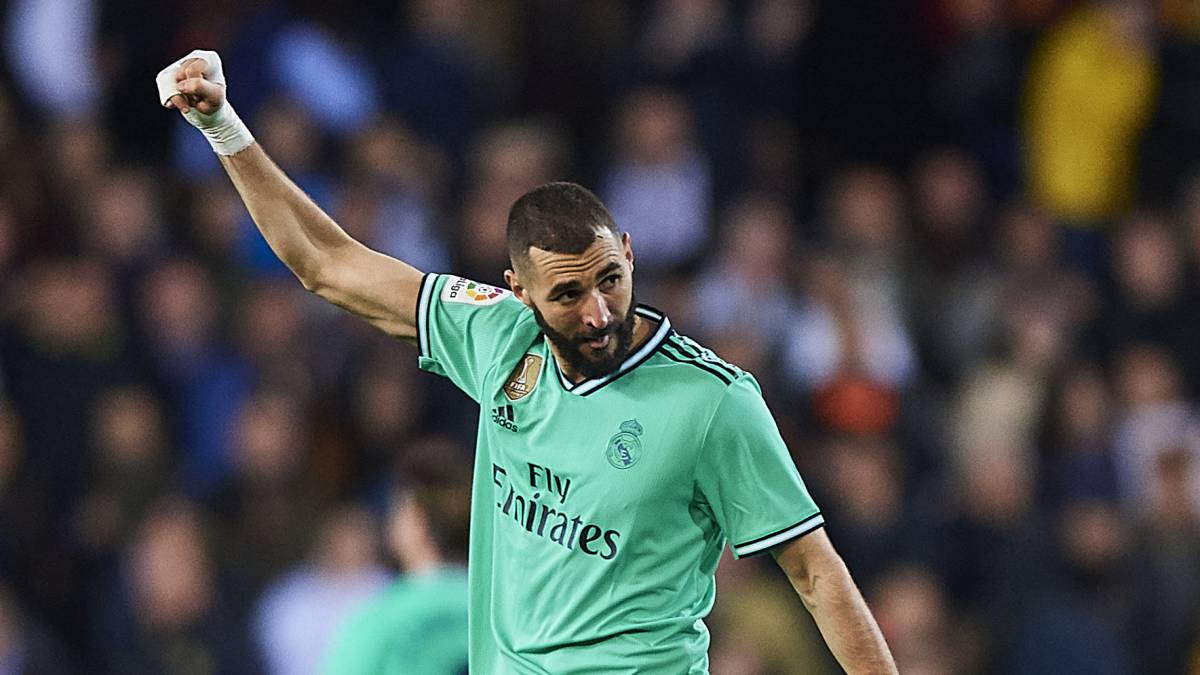 It is very trite that Mourinho once called Benzema "cat", but in Mestalla it was almost more relevant than ever. If you are going to hunt a League, this Karim has become a hound. He sniffed the rebound at that agonizing courtois header and dipped the tooth into his neck: his shot was intentionally high to avoid the swarm of Valencian players. He slipped it between Wass, Gayà and Jaume, this one under sticks.
A goal that unleashed the Benzemian euphoria (he hit his chest even with his hand protected by the splint) and where it seemed no coincidence that the player who ran the most to go to celebrate the miracle was Sergio Ramos. He recognized in Benzema that epic that is usually attached to him, like a magnet, to the head and in the finals.
Mestalla was not, but it is a place where leagues are won or lost. And Benzema is giving more than goals, they are goals that become points in the locker. His goals were decisive to get on track or decide seven games and give Madrid a total of seven points: he scored in 1-1 against Valladolid, his was the target of Pizjuán (0-1), he made a double in 3-2 to Levante and yesterday his goal again made his team save a point, in this 1-1 in Valencia.
A goal that keeps Lush in the fight for the pichichi (12 goals, the same as Messi three days of the Classic) and that was also the latest in his career. The stopwatch marked 94'28 ''. Madrid did not rescue points with such a last goal since Cristiano did against Elche six and a half years ago in 95'25 '' ...
An energetic Karim
This new unchained Benzema was already seen, curiously, last year in Mestalla. Madrid fell 2-1, but the white goal was from the French and also in the discount (93 '). Although Madrid had the lost League and almost the game, he grabbed the ball with rage and harangued his teammates to go for more. An image in the antipodes of that striker between the hermetic and the glacial during his previous years. No longer. "That's the way we are, we always believe," was Zidane's still adrenalitic analysis in the flash interview. Until the end ... Karim Benzema.
Photos from as.com