Barcelona press follows Bartomeu
"The Classic will be played", they take to their covers Mundo Deportivo and Sport five days from Barça-Madrid that is so much talking about extra-sports.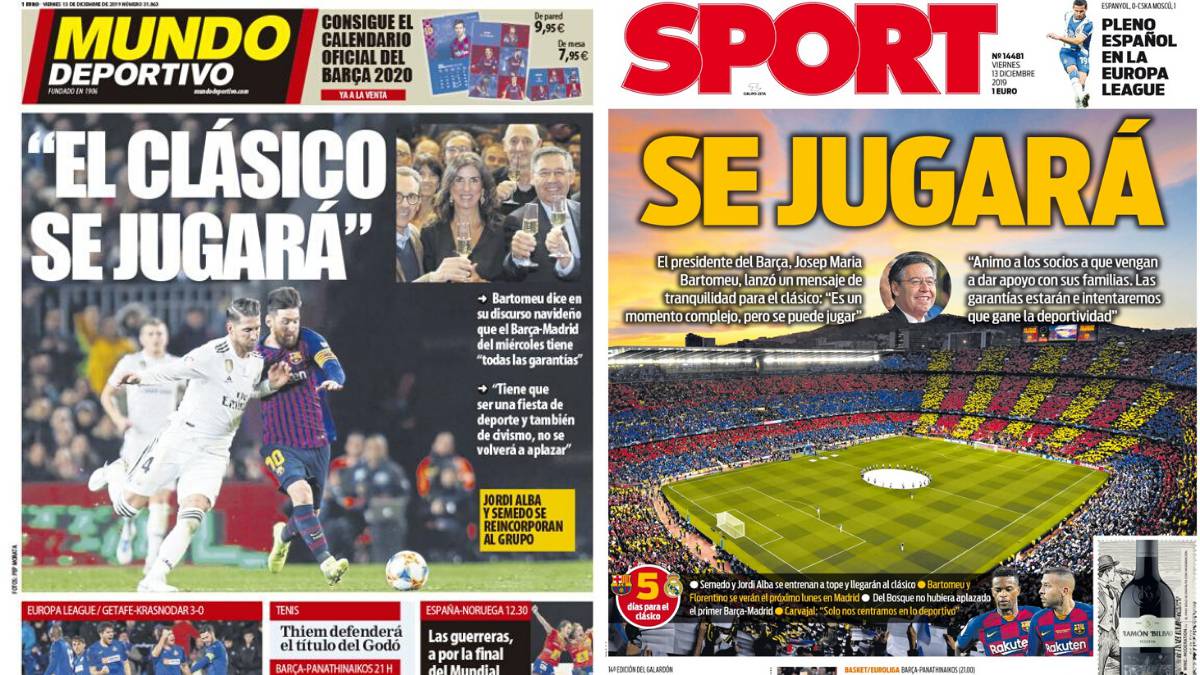 Monographic papers in the newspapers of Barcelona this Friday. Send the Classic. A Classic that, judging by the words of Josep Maria Bartomeu and the Catalan press will be played without major complications. Mundo Deportivo takes to its first page the phrase of the president of Barça ("will be played"). Sport removes the quotes of the top Barca leader and assures him in his own words. Meanwhile, L'Esportiu titled: "Normally". The photos sent this Friday in the newspapers of Barcelona are those of President Bartomeu with the directors of the media in the toast of the Christmas Cup.
Photos from as.com