Barcelona - Mallorca: schedule, TV and how to watch LaLiga online
We tell you what time you play, how to watch live on television and how to follow live online Barcelona vs Mallorca, day 16 of LaLiga Santander.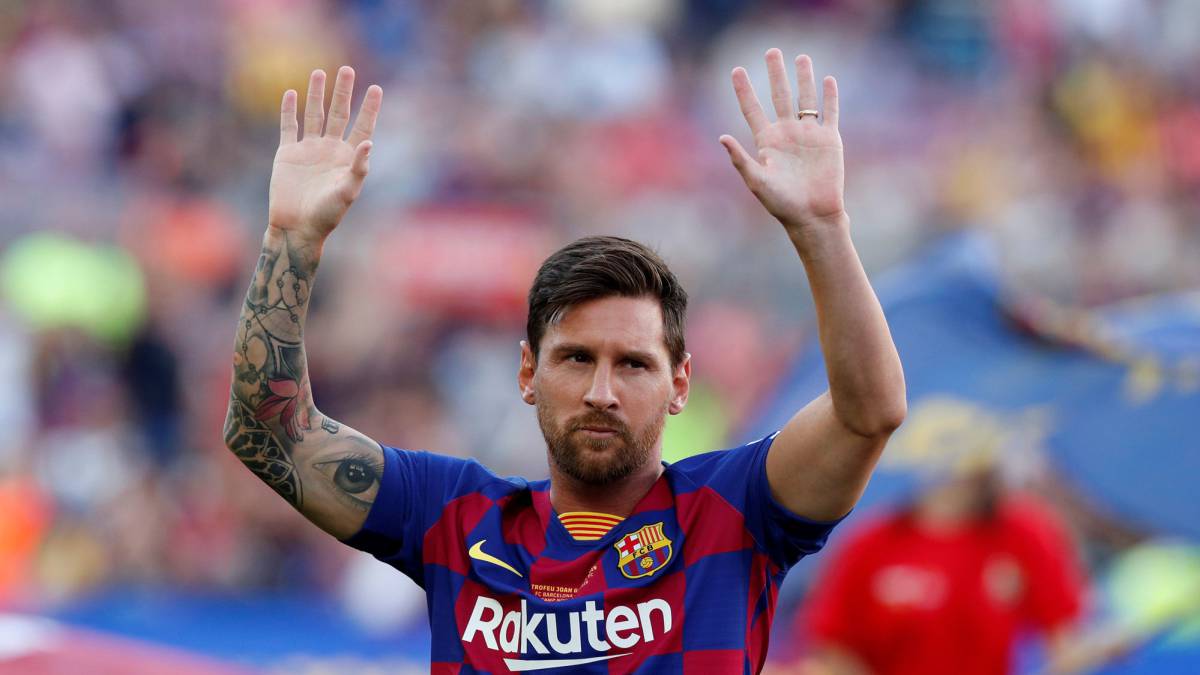 Barcelona and Mallorca face this Saturday in the first match of Leo Messi after winning their sixth Golden Ball, which they will share with the fans of Camp Nou in the minutes before the start of the match. Ernesto Valverde's team wants to achieve their fourth consecutive league victory to continue leading the LaLiga Santander table, while Vicente Moreno's men reach the clash after two straight losses to Levante and Betis.
Valverde will not be able to count on the injured Ousmane Dembélé, while Nélson Semedo and Jordi Alba, touched, have a difficult time coming to the meeting. In Mallorca, Vicente Moreno dismissed Lago Junior, which adds up to the loss of Lumor Agbenyenu, expelled last week against Betis. However, he can count on 'Cucho' Hernández, who could play his first minutes as a vermilion player after his hamstring injury.
Schedule: At what time is FC Barcelona - RCD Mallorca de LaLiga played? At what time does Barça vs Mallorca start in Spain?
The Barcelona vs Mallorca match of matchday 16 of LaLiga Santander is played today December 7 at 9 p.m. : 00 hours from Spain at the Camp Nou. The last confrontation between both teams dates from 2013, when Barcelona won with a forceful 5-0 with a hattrick by Cesc Fábregas and double by Alexis Sánchez. You have to go back to 2010 to see the last time that Mallorca managed to score in the Camp Nou, then led by Michael Laudrup and with a goal from Emilio Nsue to make the final 1-1 after the initial goal of Messi.
At what time does Barça vs Mallorca from LaLiga Santander start in other countries? In Argentina: at 5:00 p.m. In Bolivia: at 4:00 p.m. In Brazil: at 5:00 p.m. In Chile: at 5:00 p.m. in Colombia : at 3:00 p.m. In Costa Rica: at 2:00 p.m. In Cuba: at 4:00 p.m. In Ecuador: at 3:00 p.m. In El Salvador: at 2:00 p.m. In the United States (Washington DC): at 4:00 p.m. In Guatemala: at 2:00 p.m. In Honduras: at 2:00 p.m. In Mexico: at 2:00 p.m. In Nicaragua: at 2:00 p.m. In Panama: at 3:00 p.m. In Paraguay: at 5:00 p.m. 00 hoursIn Peru: at 3:00 p.m. In the Dominican Republic: at 4:00 p.m. In Uruguay: at 5:00 p.m. In Venezuela: at 4:00 p.m. Television: How to watch FC Barcelona vs Mallorca live on TV and online How to see Barça - Mallorca in Spain
Barcelona will seek to continue leading the LaLiga classification, while Mallorca arrives with the aim of putting more land in between with the posts s descent. In Spain, FC Barcelona vs RCD Mallorca can be seen on Movistar LaLiga, Mitele Plus and LaLiga TV (bar) .
How to watch Barça vs Mallorca in other countries In Argentina: DIRECTV Sports In Bolivia: Tigo Sports 2 In Brazil: FOX Premium 1 In Chile: DIRECTV Sports In Colombia: DIRECTV Sports In Costa Rica: Sky Sports In Ecuador: DIRECTV Sports In El Salvador: Sky Sports In the United States: Fanatiz, beIN Sports, beIN Sports Ñ In Guatemala: Sky Sports In Honduras: Sky Sports In Mexico: Sky Sports In Nicaragua: Sky Sports In Panama: Sky Sports In Paraguay: Tigo Sports + In Peru: DIRECTV Sports In Dominican Republic: Sky Sports In Uruguay: DIRECTV Sports In Venezuela: DIRECTV SportsFC Barcelona - Mallorca, live online at AS.com
In AS you can also follow Barcelona vs Mallorca. With us you will have the best minute by minute of the game, the most impressive images and the statements of the protagonists, as well as the chronicle as soon as the match is over.
Classification of LaLiga Santander
Check the classification of LaLiga Santander.
Photos from as.com