Bale breaks his injury record
Welsh edema is his 25th physical mishap since he arrived in Madrid. He overcomes his 24 injuries in Tottenham. He has lost 90 matches as a Real Madrid player ...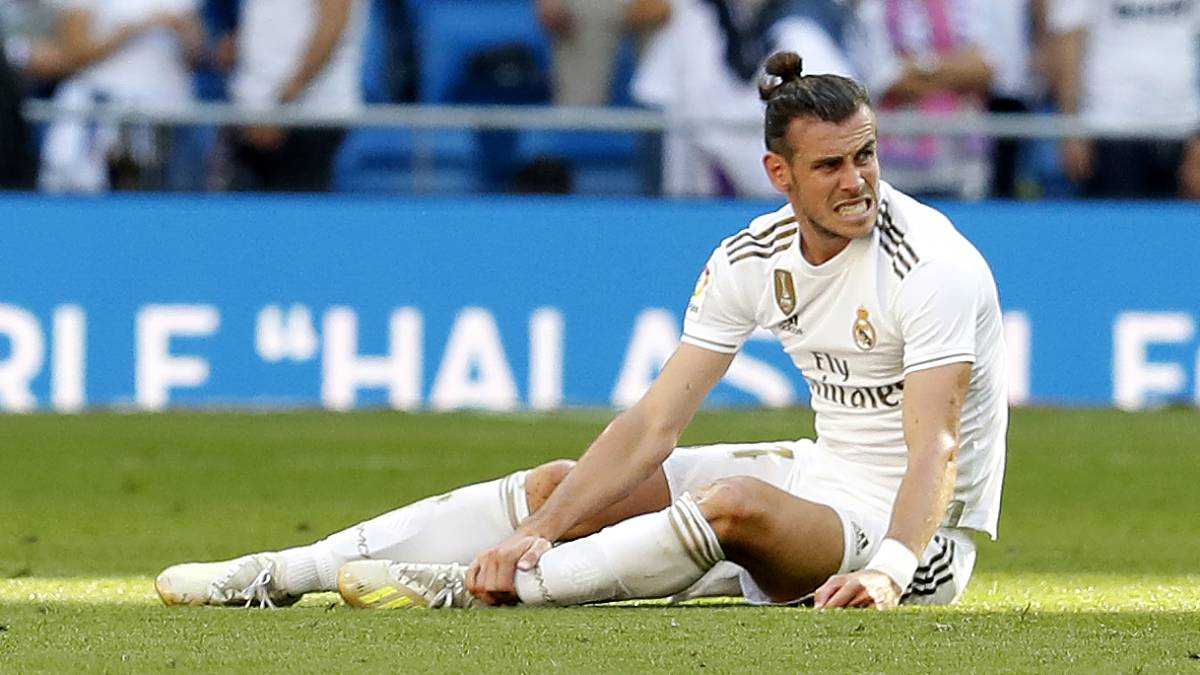 Gareth Bale has just broken a personal record, but he won't be the one he's most proud of. With his last physical mishap, an edema in the biceps femoris of the left leg that will prevent him from playing against Espanyol and Bruges but not the Classic, they are already 25 injuries as a Real Madrid player. One more of all he suffered during his time at Tottenham (there were 24, according to the specialized website Injury League) in his six years with the Spurs before changing London for Madrid. A pleasant little record
Between Madrid and his previous club (in Southampton he was given only one full season, without injuries) they are almost fifty injuries for a 30-year-old soccer player. It leaves an average of four injuries per season (although two campaigns, 2013-14 and 2015-16, were five each) and in Madrid 90 official matches have already been lost due to medical reasons. Zidane has suffered many of those absences. He has had to deal with as much Welsh presence in nursing as he could best. From the fall of 2017, when Madrid and Wales got involved in a communiqué crossing, until this same campaign. The trouble of the technician to explain the absences of Bale and James is still in the retina. "They have no injury, but they are not available ...", he tried to explain, in his own way, the Marseillaise.
Bale's fibrous musculature begins to be too grounded in his left half. Of the 25 injuries in Madrid, 16 were in those areas of his body, for nine injuries on the right. The left sole is its weak point. Up to ten injuries of different grades have suffered in that particular muscle. A situation that has taken Bale to the brink of obsession. He removed himself from the Lamborghinis because he thought that the driving position exacerbated the risk of injury and now heats the soles, ritually and thoroughly, before the game, at rest and even sometimes during the course of the match.
His cross began in the Spurs
But Bale has not become a crystal footballer overnight. In White Hart Lane he suffered a rosary of problems. In addition to the 24 injuries, he was discharged three times more due to illness. He only played 203 games of the 323 played by the whole of North London in that period (62% of the total). The 2007-08 season was particularly stormy, in which a serious fracture in the foot barely allowed him to play 12 games. A start so punished by the injuries that Harry Redknapp came to offer it to Middlesbrough to sign Stewart Downing. Luckily for Tottenham, the operation did not come to fruition and would end up obtaining 101 million euros from Real Madrid for its Welsh star five years later. There began the Bale counter in Madrid. An accountant who, in addition to goals (104), also records a good number of injuries ...
Photos from as.com