Athletic launches to conquer the Chinese public
The rojiblanco club has today a presence in a social network Sina Weibo, with almost 500 million active users per month.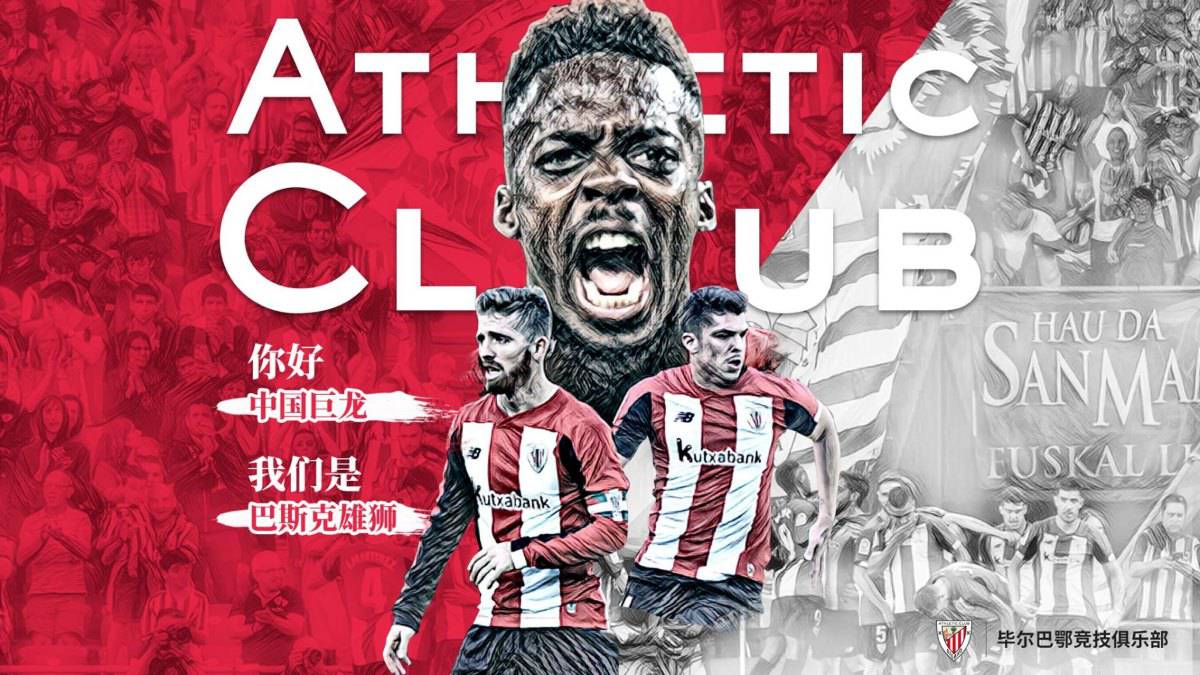 Athletic is no stranger to current trends in terms of masses of fans and is launched to conquer the Asian public. It is a club admired and recognized in Europe and America, but it remains the challenge of conquering the hearts of Chinese fans. Thus, he has launched his first official account in a Chinese network. With the creation of the club profile in Sina Weibo, the Bilbao entity has become the seventeenth team of the First Division to have a presence on the aforementioned platform, which, in Ibaigane's opinion, will allow it to increase its brand awareness in the Asian market
Weibo is one of the most important social networks in the world and, according to the latest published statistics, it has 497 million monthly active users and 217 million daily active users.
Thanks to the collaboration between the communication department of the club and LaLiga, the Athletic account in China will publish, in addition to the sports news, contents intended for the Chinese audience to publicize the particular philosophy of the club and promote their own environment and culture .
Athletic thus crosses borders by expanding the Athletic brand internationally in a market increasingly interested in football. The official profile of Athletic in Weibo joins the club's accounts on Twitter, Facebook, Instagram and Linkedin, which currently add about 2,400,000 followers from 58 countries.
Photos from as.com